School fundraisers – 10 tips to running a successful event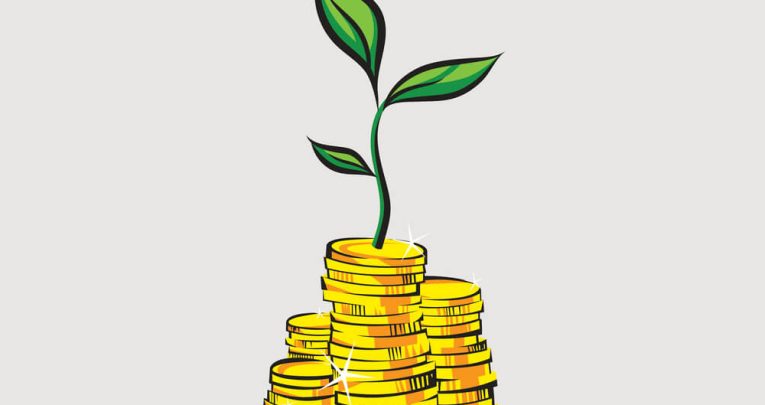 The key to organising a fruitful fundraiser is to come up with a great idea in the first place, says Lindsey Marsh. Here are some tips to help you…
1 | Start at the end
When you're planning your fundraising, a good place to start is by working out your outcomes. What do you need to raise money for? How much do you need to raise? What are the end goals?
Think of fundraisers that would be a good match for your cause. If, for example, you would like to raise funds (and awareness) for your sports hall refurb, then get the ball rolling with a football fundraiser.
How much time do you have and when do you need to raise money by? Questions, questions! Factor in your schedule and any deadlines you need to work to. If time is short, cross big fundraisers off your list and focus on quick wins like bake sales and opportunities to fundraise at school events.
For example, you could invite parents along to breakfast club for a 'family breakfast' fundraiser, organise a raffle or tombola at a school performance, or even invite students to sing at community events (like Christmas light switch-ons and community fun days).
2 | Make the budget work
Work out your budget and generate ideas that will work with it. If you are on a shoestring budget, then low- or zero-cost fundraisers like sponsored walks could be a step in the right direction.
Another alternative is to work with external partners; sports providers like Sports for Schools, for example, can organise free fundraisers in school (so far, they have worked with over 6,000 schools and raised over £4.2m).
You could also lean on local businesses for support; if you don't have a big budget to organise a summer fair, then rather than running stalls in-house, why not invite local businesses to run these stalls instead?
Local face-painters and ice cream vans could bring their own resources and manage their own sales, and you could fundraise through stallholder fees and donations received based on a percentage of their profits.
3 | Get people onboard early
Once you have decided on a target audience, try to find out what type of events people would like. Organise polls or surveys and meet with potential supporters to ask key questions, get an idea of numbers and establish any special requirements they may have. The best school fundraisers are not only appealing but inclusive too.
Find out what ideas senior leaders and school governors may have for events and factor these into your plans. Engage other key staff too – for example, if you are planning a fitness fundraiser then invite sports teachers to support your project.
Go over ideas with the school administrator and site manager and get them on board too (especially if you need them to stay over late).
And don't forget about you! What are your interests and what skills do you have? If you love music and can play the guitar, why not organise a evening meal and entertain guests with music you play?
Think about what help you have. If you are short of helping hands, then plan events where parents supervise their own children and explore low-key fundraisers like yard sales (which are outdoors and easy to manage if you don't have too much going on).
Organise fundraisers that give students the opportunity to take on key roles too (for example, they could run their own stall at a fete or fair, or host a quiz or show). If you have time for DBS checks then you could invite parents, businesses, charity workers and other volunteers along to help too.
4 | Be resourceful
What resources do you have access to? Pull out those inventories and consider any resources you can use to generate income.
If, for example, you have old books hiding away in store cupboards then a story evening or book-turned-movie night could make great sense for your school.
Does your school have an orchard? If so, why not harvest those apples and make jam and chutneys to sell? Are there any other resources you can access?
If you can borrow bikes from your local council, or another school, why not get the wheels in motion with a bike relay or bike-a-thon?!
5 | Add extra value
Can you raise attainment as well as raise money? If you can add educational value to your fundraiser then you really are on to a winner! If for example, your school needs to boost literacy levels then a scrabble tournament or story evening could be just what you need.
Remember to involve students in organising the event too – they can gain all sorts of skills (leadership, money, teamwork, communications).
How fun is your idea? No one wants to attend an event that is boring and if you can make the idea unusual and different, it is more likely to gain attention too. So, rather than always organising traditional school discos, why not organise a glow party or rollerskating disco instead?
6 | Think wider
Think about what events would work great in view of your school calendar, the seasonal calendar and any wider fundraising plans you may have. Think back to past events your school has had too – is it time to repeat events that have proven successful in the past?
Or do you need to space things out a bit, to keep things varied and interesting? Look at any event evaluations too (to remind yourself of what worked and what could have been improved) and use this information to help you win!
What things are trending? Check what national awareness events are forthcoming and consider involving them in your fundraiser (by participating in them, you can often access free resources too).
What else is trending right now? Has a new well-known film or book just been released that everyone loves? If so, take the initiative to link your fundraiser to it.
7 | Think things through
Think about your school values and policies, and any messages ideas will send out. For example, is your school happy to organise a bingo night, or is there a concern it promotes gambling?
Think about safety too – what level of risks is your school willing to take? If your school is not risk-accepting then throw high-risk ideas like bungee jumps and abseils out!
8 | Generate ideas
Once you have considered these factors, you will have hopefully then identified suitable fundraisers. You could come up with your own fundraising ideas, but there are also A-Zs and lists of ideas online too.
9 | Think strategically
When you have an idea you like, work out what the return on investment is. Calculate the number of attendees you aim to attract and multiply this against the amount you hope to raise per person, then deduct any estimated costs.
Is the fundraiser likely to achieve your targets? If not, you may need to revise the idea or explore other fundraising channels instead. As well as generating income through entry fees, stallholder fees, raffles, tombolas and through any products or services you sell, you could also appeal for donations.
Millions of pounds have already been raised through fundraising sites like JustGiving and Crowdfunder – is your school one the many already signed up?
10 | Get a head start
Once you have settled on an idea that can work, get feedback on it and approval for it to go ahead. Give it a fun name and depending on your event, you may need to think about food, entertainment, dress codes, themes, decorations, guests lists and special guest appearances.
Create an action plan and maybe even set up a fundraising committee – there could be lots of things you need to work through health and safety, marketing, insurance and contingency plans.
There are a zillion free resources you can download off the internet to help make life easier when planning fundraising events (such as event toolkits, checklists, budget planners, risk assessments, event name generators, fundraising widgets, planning apps and more).
These resources can really help you save time, so that you can plan with ease and enjoy the process of fundraising yourself!
---
Lindsey Marsh is author of The School Fundraising Handbook (£16.99, Crown House Publishing).