SATs papers KS2 – this year's reading test favoured the already advantaged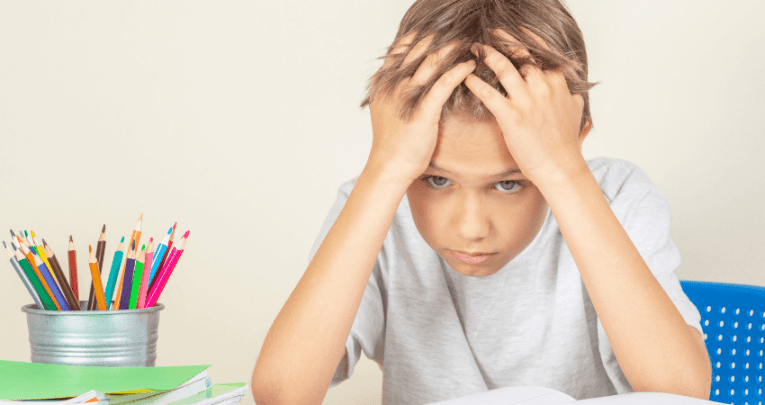 At the end of this year's English reading SATs paper, something strange happened: as the children filed out of the hall, instead of the usual ashen-faced signs of exhaustion and stress, a good number came out positively beaming.
"We've done this before!" they said. "That was so easy!"
I had never seen a reaction like that to a reading SATs paper, the most gruelling of all the papers. I had just been invigilating a small group of children who either had extra time or who were prone to panic; none of them had found it easy.
I asked these jubilant pupils what they were talking about and was told a section had been on the 11+ paper they did earlier in the academic year. The very same extract from the very same book.
KS2 reading SAT
The controversy revolves around the third and final piece that children had to read and answer questions on. Typically, this is both the hardest piece to read and comes at a point in the exam where pupils' stamina is often flagging. In this case, it was an extract from a 1939 text called A Traveller in Time by Alison Uttley.
In the extract, time seems to stand still as a girl passes by a mysterious lady in old-fashioned clothing on a staircase. There is a greeting smile between the two before the girl turns and follows her, only to find she has disappeared.
The text makes perfect sense if you are forearmed – as many of my children were – with the knowledge that the lady comes from the Elizabethan era and that we are in a time-slip story. Without this knowledge, as was the case for most of the children who did not take the 11+, it would be easy to read this story literally and miss the symbolic value of much of the detail – particularly if they were struggling to stay on time.
When I notified the Standards and Testing Agency (STA), they argued that they 'cannot entirely mitigate against pupils having read certain texts, or against them being used by other organisations.'
They also argued that checking the texts against other tests would be 'impractical and expensive.'
Unfair advantage
Of course, if you choose to use a real and readily available text in the exam there is always a chance children would have encountered it before. It would therefore make sense for them to write the texts from scratch (or at least take a cursory glance at the biggest test our year six children had ever faced…) The STA had three years to get these tests right (with no SATs in 2020 or 2021) and they did not succeed. It failed at the single most important part of its job; after all, what is the point in standardised testing other than to provide a fair and impartial measure of the children's abilities?
To allow a situation where a particular (often privileged) demographic of the cohort is at an advantage seems to be allowing, and possibly encouraging, bias.
The brighter children; the ones from more affluent backgrounds; the ones with inbuilt societal advantages, were once again given a leg-up that they did not need, entrenching their advantage over their peers.
"But the SATs are pointless," I hear you cry. It's true. Obviously, it can be psychologically demoralising to fail a test; or even to miss out on 'Greater Depth', but the results are unlikely to have a huge impact on individual children. For a school, however, the difference can be huge.
Ofsted ratings
School league tables play a large role in parental choice, impacting intake. What's more, the Department for Education recently announced Ofsted will, this year, return to using SATs data to inform the Quality of Education judgement – I'd need a whole other article to make it clear why this is a terrible idea!
I work in a school with a comparatively affluent intake. Close to half of the children in the year group took the 11+ this year, all of whom received private tuition to prepare them for these exams, paid for by their parents. Almost half again got into a grammar school.
My school strives for, and has achieved, SATs results way above the national average; we have not had an Ofsted inspection since 2013. A well-respected school just up the road, in a less affluent area and with lower SATs percentages, has been inspected four times in that period.
The difference between the schools themselves illustrate the deep divisions in education, rooted in socio-economic circumstances. The carelessness of the STA only serves to exacerbate this.
The writer is a primary teacher in England.