Primary National Curriculum – it's a bet against the creativity of teachers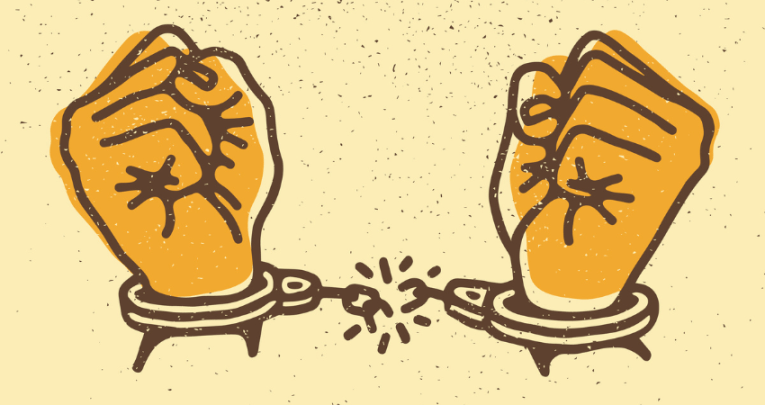 We as educators are chained to burdensome and statutory objectives that undermine our expertise, says Solomon Kingsnorth…
What feelings arise when you bring the government to mind?
Even among the minority who voted for it, you would struggle to find a significant number who trust it to act competently when the stakes are raised.
And yet, very few of us seem to question one of its most omnipotent powers, that of deciding what all children should think about for much of their waking lives.  
From the foothills of Scafell Pike to the streets of inner-city Birmingham, the content of every English primary school's curriculum has been standardised and carbon copied since the dawn of the 1988 Education Reform Act, which brought in the first National Curriculum.  
As a primary teacher, it can be heart-breaking to move on to the next statutory objective, delivered from hundreds of miles away, when you know there is a set of children who still haven't a clue what it is you're talking about. Often, they won't get another chance.  
The tyranny of SATs
It is not unusual in Year 6 to find these children taught in a separate room by the least skilled adult in the team during the run-up to SATs.
I've worked in schools where they are the only pupils to be moved out of the classroom, while the best teachers try to get the 'marginal' children over the line come May.
It is disheartening to feel like a mere mercenary of the state, paid to turn up and deliver a curriculum drafted nearly a decade ago by a very small number of remote 'authorities' who left the classroom long ago, if they ever taught in one.  
It is not even that I think the current curriculum is terrible (I don't). It's that I don't think central government – and in particular this central government – is the right arbiter of what happens every day in the minds of my children or those who I teach.
There are simply better candidates. The strange thing is – the government itself agrees with me.
Free Schools
It was of course the 2010 coalition government that brought in the almost-radical policy of Free Schools.
And it is the current administration who are pushing very hard for every school to become an academy, which brings the freedom to determine your own curriculum.  
In reality, these will remain completely toothless options until the current remit of Year 6 SATs is significantly reduced.
As it stands, the test specifications are a stealth (and very lengthy) National Curriculum.
Perhaps the most egregious example of the government's hypocrisy is recent education secretary Nadhim Zahawi's effusive praise of private schools, who have the most freedom of the lot.
Somehow, we are expected to look to these schools for inspiration, while at the same time remaining chained to a burdensome and statutory set of objectives for each subject.  
What most people outside of education perhaps miss is the increasing 'universitification' of the primary sector, with the parallel growth of 'executive' headteachers, 'Key Performance Indicators' and CEOs.
It's getting harder to see what is 'primary' about it.  
Down with the National Curriculum
The National Curriculum is a bet against the creativity and expertise of educators. That's literally what it is.
It says that government is the best curator of words and images, and that there is too little wisdom in the system to enable a better deal for children.
I'm calling for a rebalancing of scholarship and craftsmanship. Of work and play. Of design and spontaneity.
I'm also calling for the option to opt-out of the National Curriculum and a huge, once-in-a-generation bet on the creativity of educators. On the collective wisdom of parents and teachers to shape flexible and meaningful curriculums in healthy partnership. On the power of conversation.  
What might that look like in the short term?
As a first step – a radical (and I mean radical) shrinking of the KS2 SATs specifications, along with the power granted to every school to become a Free School should it wish to do so.
It would be a brave government indeed that chose to deny their own policy to a school who asked for it. Let every school community decide the best path for its children. 
Time to reverse that bet, if we dare. 
Solomon Kingsnorth is a primary teacher and blogger. Follow Solomon on Twitter @solomon_teach and read more at medium.com/solomon_teach