Pastoral provision – How to provide the support your students need the most
Hannah Day looks at how schools can gauge their staff's existing level of pastoral expertise and build upon it…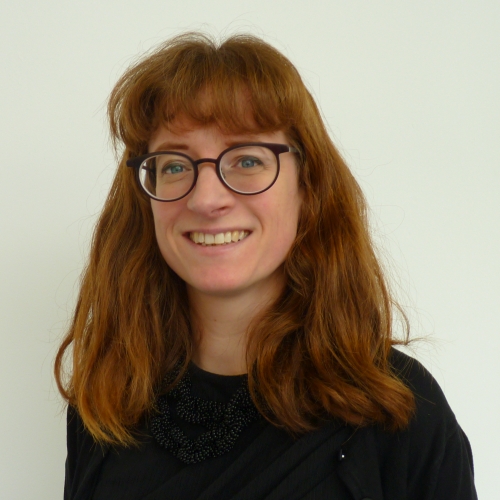 by Hannah Day
Gone are the Victorian days when teaching only concerned the imparting of knowledge and preparation for a life of work. Our modern education system understands that schools must also support students' emotional and physical wellbeing in order for them to achieve – what we call 'pastoral care'.
Pastoral care is now routinely embedded at all levels of what a school does, from its curriculum, teaching and behaviour policies, right through to how staff are managed. Despite this, however, we know that not every school is getting pastoral care entirely right. Post- lockdown, the mental, emotional and physical health of our young people calls for a greater investment of resources than ever.
The result of good pastoral care should be a school full of students who feel safe, happy and looked after; students who are developing emotional and social maturity, individuality, initiative and confidence. Students who are able to feel safe and happy at school will make better academic progress, achieve more consistently and be more likely to meet, or even surpass their expected outcomes.
To achieve this, a school must actively explore and address two distinct areas – the needs of its students, and the skills and abilities of its staff. Practical confidence I write these words in a rural and lightly populated part of the country. We have a high number of agricultural families whose children come to us, with a lower than average number of degree-educated parents, no local university and limited public transport.
As a result, some of our key pastoral roles centre on social mobility. Like all providers, we offer careers advice, provide support for accessing higher education, help students research their post-16 school options and assist them in getting there.
Our provision also includes careers days that we organise with local business, numerous links with universities, plus a yearly whole college trip to a UCAS fair and university site. As head of art, I've helped organise trips to city galleries that also incorporate university tours, and we work closely alongside local employers, regularly placing students in a range of excellent post-college roles. These efforts are echoed across all our departments.
We want to help students feel confident, emotionally and practically, when applying to what can often be monolithic institutions and inscrutable work sectors.
Focus your efforts
What demographic do you serve? Do you understand the likely or reccurring issues your cohort face, and have an awareness of students' lives beyond the classroom? Schools should be asking how many of their students' families use food banks, how many have limited access to IT equipment or internet connections at home, how many students live in unsuitable housing and how many have absent parents.
Do any of your families struggle with meeting the financial costs and responsibilities of childcare? Once you know this information, start focusing your efforts. Do you need to be providing education on youth crime? Should you link with the local food bank? Partner with other organisations to offer a community laundry or internet advice service? Pastoral support is at best pointless, and at worst offensive, if we don't practically address the needs of our students, and in turn, their families.
We all studied Maslow's hierarchy of needs as we trained, and will therefore be aware of steps 1 to 3 – physiological, safety, and love and belonging. Only once these needs are met can true learning take place.
Questions to consider
Next, how do you go about reviewing and improving your staff's expertise, confidence, and experience with pastoral duties? A focused period of self- assessment, examining both individuals and the whole school, or a specific focus on appraisals, would be a good start. As with their students' families, school leaders must be able to answer a wide range of questions before knowing where to focus their support for school staff.
Feedback from those who have previously used your school's pastoral support can provide invaluable insight. Are you collecting this information? If so, how? Is it done in a way that encourages genuine reflection and ensures that all responses are honest? A particularly effective approach can be to work with partner schools or linked sectors as benchmarks. This will allow you to observe other approaches to pastoral support, and potentially implement some of their tried and tested methods in your own setting.
What about individual staff? Do you have personnel who are passionate about pastoral care, and if so, how can this be utilized? If this is already in place, do you have succession planning? If not, do you need to look at hiring?
Where can staff seek guidance, and is that guidance clear or open to interpretation? What training needs do they have? Do you review your offer – both day-to-day pastoral care and how you address individual needs – with a focus on helping staff develop and improve their responses in the future?
As you work though those questions, consider both individual and team skills and remember that policies are only ever as good as the people who enact them. What would happen if you present your staff with a scenario and ask them to work through it using your most recent policies? Would their interpretation of those policies meet your expected standards and outcomes?
Without carefully considering these points, any changes you make to your current approach may prove to be ineffective, or worse still, weaken it.
Building the culture
Your ultimate goal is to build a school culture that prizes listening, nurturing, tolerance and patience. Your school should be one where pupils feel that they belong.
Peer support and mentoring programs can be hugely helpful here. Some of these can be school-wide – involving older students providing younger ones with guidance and instruction in certain areas, for example – and others can be provided on demand as needed.
There should be a mission statement, or set of values that cover the key areas your students need to develop. These might cover healthy risk-taking, self-control and personal responsibility, self- improvement and social awareness.
Where possible, provide opportunities for students to mix across year groups and collaborate on tasks – say, helping out at lunchtimes or maintaining a school garden. By allocating specific duties, you can give your students responsibility for – and a sense of ownership in – some important elements of your school's community.
You may have already implemented some of these ideas, or something similar to them at your school. In any case, it's always worth looking again at the pastoral provision you have in place and considering it anew. Because a happy school is a thriving school.
5 steps to better staff support
1. Take stock Get your systems in order, and make sure you follow up with staff who have dealt with particularly harrowing or challenging cases. A mental health lead could oversee this.
2. Be open Develop a culture of openness about mental health, paying particular attention to those less likely to talk – research suggests these will most often be younger staff and men.
3. Start talking Make staff part of pastoral care conversations. Have they been given the opportunity, time and framework to truly engage with how the school meets its pastoral duties?
4. Pay attention Consider implementing automatic workload reviews for when members of staff have to work on particularly long or complex cases, so that your system can be made more fair and transparent.
5. Get to know each other Build staff relationships beyond the work context. You could perhaps try organising a summer BBQ at the end of the school year, dedicating a day to team-focused activities, or holding weekly social, fitness or creative clubs.
---
Hannah Day is head of visual arts, media and film at Herefordshire and Ludlow Sixth Form College, where she has responsibility for overseeing the department's teaching and strategic development.