Paper Bags + Cardboard Tubes = An Ingenious Way To Teach Toddlers Anatomy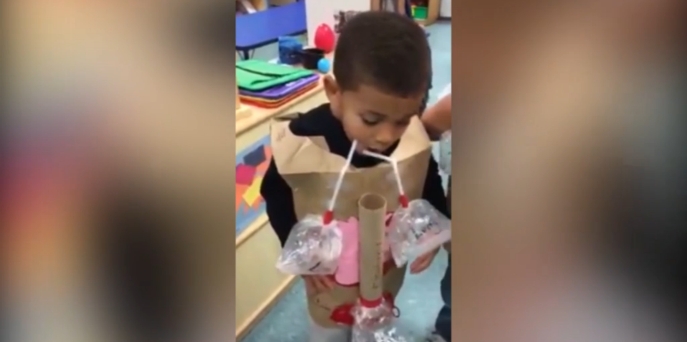 Here's one a US childcare centre made earlier…

by Teachwire
Teaching human biology to a three and four year-olds might seem like a challenge – but as the below video posted by ABC Child Development Centre in Alma, Georgia goes to show, a little ingenuity can go a long way.
The three-fours have been studying the body! Mrs. Missy has got it going on. This was awesome! And just ask any of them what gluteus Maximus is! They are learning so much!

Posted by ABC Child Development Center on Friday, 18 March 2016
The video shows one of the Centre's preschool teachers using costumes fashioned from large paper bags, cardboard tubes, straws and food bags to illustrate where the lungs, oesophagus, heart and stomach are located and how they work.
One imagines the preparation must have been quite involved – but when you see the children inflating their 'lungs' by exhaling, and learning where sweets go when you swallow them, you have to admire the cleverness with which it's all been put together…