Mum, you were one of the first BAME primary teachers in Edinburgh and blazed a trail for those that followed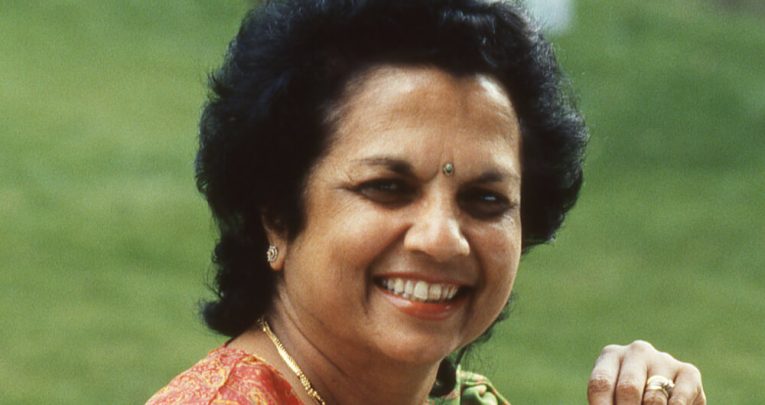 Vineet Lal pens a letter to his mother, Saroj Lal…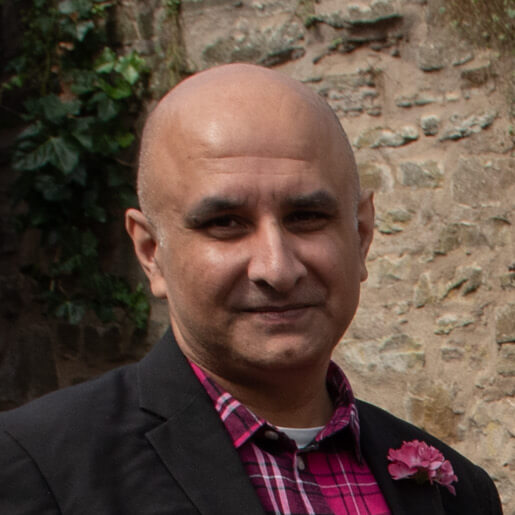 by Vineet Lal
More than seven long months have passed since we said our last goodbyes, on that crisp Wednesday morning back in March.
It was such a strange, surreal funeral, and not at all what you probably expected: just me, your darling daughter Kavita, Dad, and your cherished granddaughter, Isha.
Sitting alone, the four of us, in a vast, empty chapel. But somehow I think it was meant to be – that our final farewell would turn out to be such a curiously intimate, family affair, echoing our closeness in life, and the love that we shared.
You achieved so much in your career – not least your pioneering work in race relations and as a campaigner for equality – but you left us before we could celebrate one of the most significant anniversaries of all.
Just over half a century ago, on 20th August 1970, you began teaching at Edinburgh's South Morningside Primary. After moving to Scotland from India in the late 1960s you were the first BAME teacher at the school – and among the very first in the city.
I can still see you now, about to start your first day as a teacher: adjusting your neatly pressed sari, puckering your lips in the mirror to check your lipstick.
You would leave an enduring legacy, both in terms of your impact on your pupils and on the story of BAME educators in Scotland.
It seems strange to think, given the current debate around Black Lives Matter, that you began teaching only a couple of years after the assassination of Martin Luther King and the ensuing race riots across the USA.
It would be hard to underplay just how daunting life must have been for first-generation immigrants from South Asia at that time. They were not always assured of a warm welcome from the host community, even in Scotland with its reputation for tolerance.
Making ends meet presented a constant struggle. Racism and prejudice were common, and forging a career was by no means straightforward.
But you were determined to make a difference in your adopted homeland: bravely, you decided to train as a teacher, somehow managing to combine the exhausting demands of full-time study with raising two young children, all while living in one cramped room of a shared flat.
In the early 1970s the educational focus was primarily on 'assimilation' rather than multiculturalism: encouraging minority ethnic children to blend in with the host community, rather than embracing the richness – and opportunity – offered by their distinctive cultures and languages.
For BAME educators like you, who were keen to nurture a far broader awareness of society in the classroom, there was precious little support in terms of teaching resources. They were at best old-fashioned and at worst they smacked of colonialism and imperialism.
Textbooks, visual aids and reading schemes presented a resolutely white, middle-class, sexist view of the world. There was scarcely a nod to people of colour – and where there was, the portrayal was often stereotypical, if not borderline racist.
You had to be incredibly creative in developing your own resources, and finding engaging ways of reflecting the bigger picture.
The landscape in which you began teaching 50 years ago and today's Scotland are unquestionably very different places. Our collective awareness of what is (and is not) acceptable have evolved immeasurably.
We have, thankfully, made the transition from assimilation to anti-racist education, and – unlike the 1970s – today's BAME teacher has a plethora of materials dedicated to diversity and equality to choose from.
But in the current climate there is little room for complacency. The compelling stories and history of Africa and Asia – of relevance to us all – remain largely unexplored in primary curriculums.
While the existence of institutional and playground racism is now acknowledged, there is considerable work to be done in tackling attitudes head-on.
Many BAME educators, unfortunately, still face challenges not dissimilar to those you would have had to confront, and the percentage of BAME teachers in Scotland remains appallingly low.
Mum, you were a trailblazer, and you have passed the torch from your generation to ours. Current teachers have a duty to pass it on – and to ensure that its flame burns even brighter in what will, hopefully, be a brave new world.
We are so proud of you – and we know that you will always be proud of us too. We promise to do our best to keep your legacy, and your memory, alive. It's the least we can do.
Love, Vineet
---
Vineet Lal is a literary translator from French to English. Follow him on Twitter at @vineet_uk. Saroj Lal was born in Gujranwala, British India, in 1937.