Noun phrases for KS1 – 7 of the best examples, worksheets and resources for primary English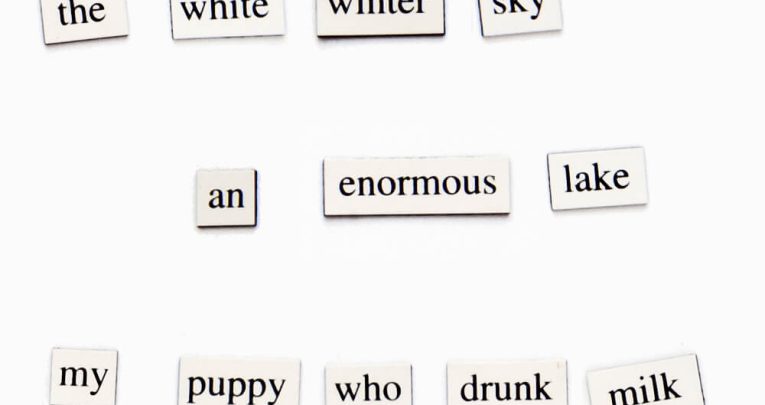 Go from just 'classwork' to 'exceptionally well-written classwork on noun phrases' in Year 1 and 2 with this list of great activities, ideas and resources…

by Teachwire
1 | What is a noun phrase?
You can Google a whole bunch of definitions for a noun phrase, but this article from The School Run breaks it down nicely for teaching young children.
It describes a phrase as 'a small group of words within a clause that does not contain a verb', explaining that once a verb is added the group of words become a clause.
So then it defines a noun phrase as 'A phrase that includes one noun as well as words that describe it' such as 'the black dog'.
---
2 | Examples of noun phrases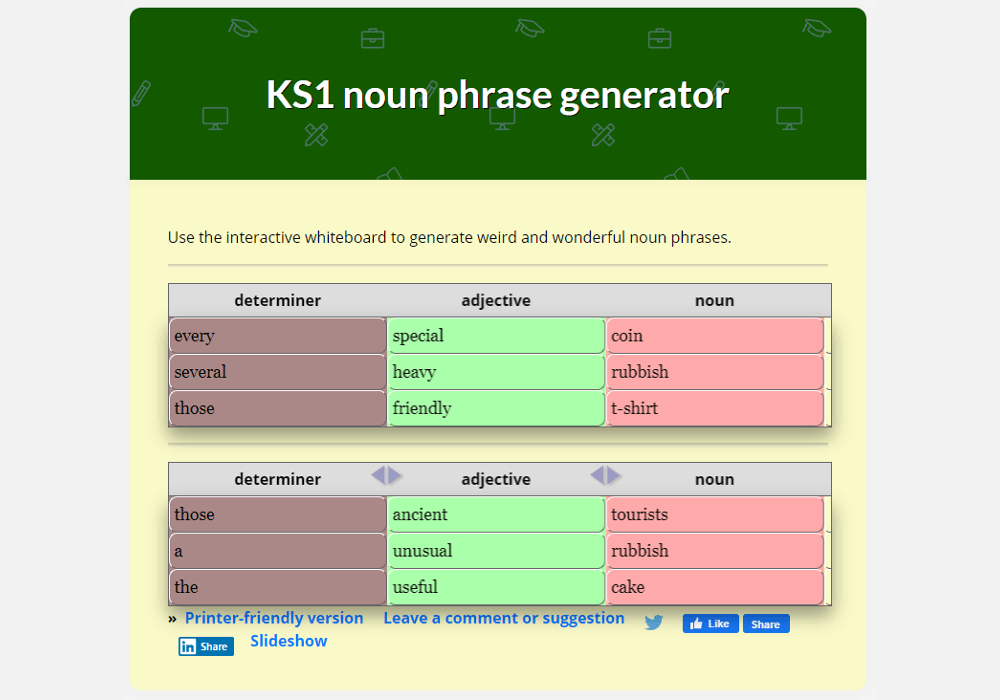 This interactive activity lets you scroll through determiners, adjectives and nouns to create weird and wonderful noun phrases.
3 | Y2 Expanded noun phrase challenge worksheets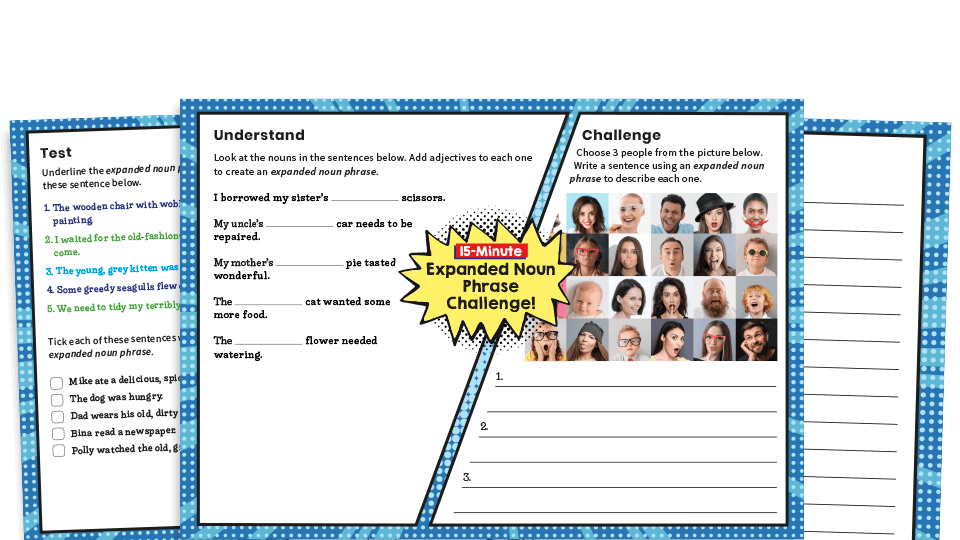 This bright, appealing PDF grammar worksheet is an excellent way to practise and revise using expanded noun phrases in Y2.
It's divided into five sections – Understand, Challenge, Test, Explain and Apply – with activities that include SATs-style questions and opportunities for creative writing responses, with eye-catching images as prompts.
---
4 | Expanded noun phrases for year 2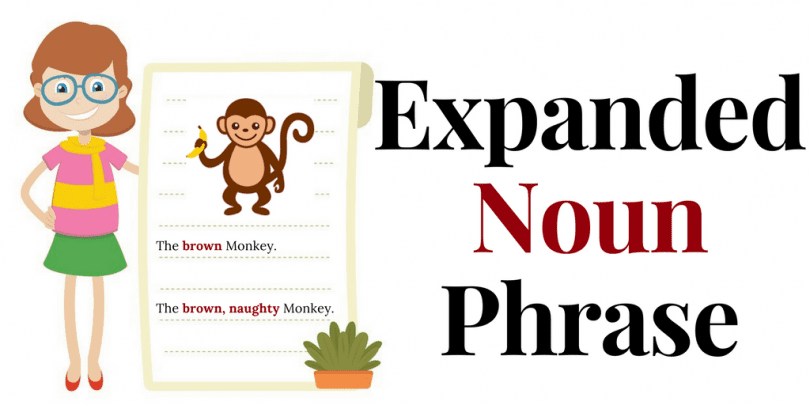 This page from The Mum Educates asks 'what is an expanded noun phrase?' and runs through an example of describing a picture of an alien by expanding the basic noun phrase 'an alien' into something more exciting, like 'the little, one-eyed alien'.
There's also a free PowerPoint with similar examples for you to work through with children, and a couple of free downloadable worksheets.
---
5 | Expanding sentences classroom activities

This resource features a set of five teaching tips and ideas to help aid the teaching of expanding sentences through the addition of noun phrases, adjectives and adverbs.
---
6 | Pie Corbett noun phrases activity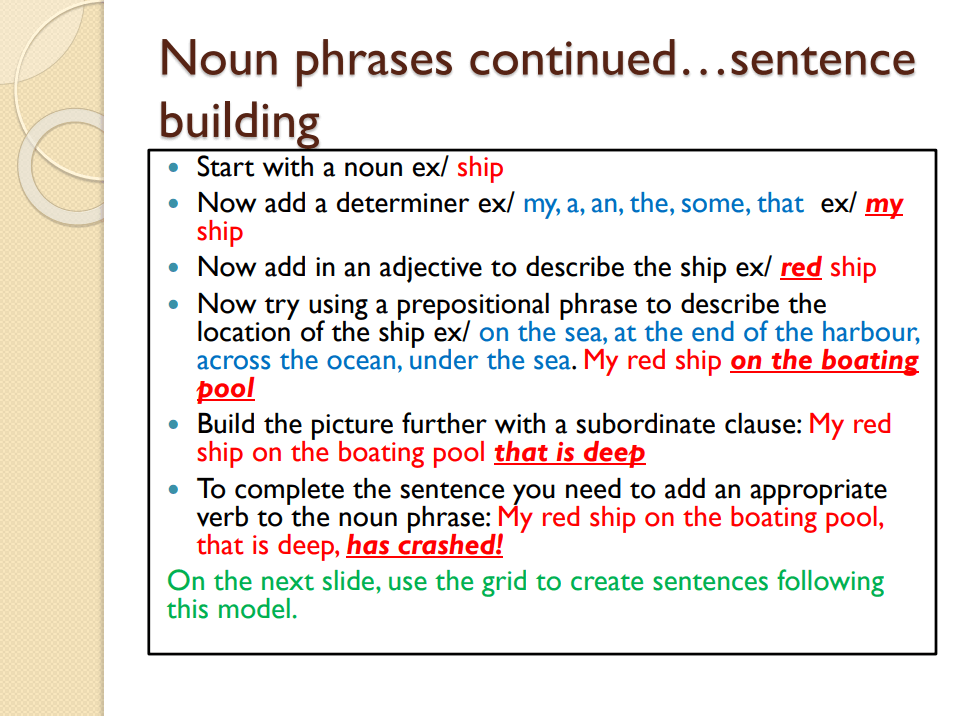 This Pie Corbett grammar games PDF contains 47 pages of activities, including this noun phrases one (you'll find it on pages 20-22).
It gives examples of noun phrases, explains sentence building, then gives a table of determiners, adjectives, nouns, prepositional phrases and clauses for children to build their own noun phrases or sentences.
---
7 | Use Where's Wally? to teach noun phrases
This activity on the Big Blog of Teaching Ideas starts children off with building basic noun phrases, then goes on to use the ever popular Where's Wally? pictures to let children build expanded noun phrases from the myriad crazy goings on found in each one.
Read the full description here.
---
Bonus | Expanded noun phrases KS2
If you're looking for something slightly more advanced, we also have this post with 8 of the best expanded noun phrases examples and resources for KS2.