No One Can Prepare You for Becoming the Founding Headteacher of a New School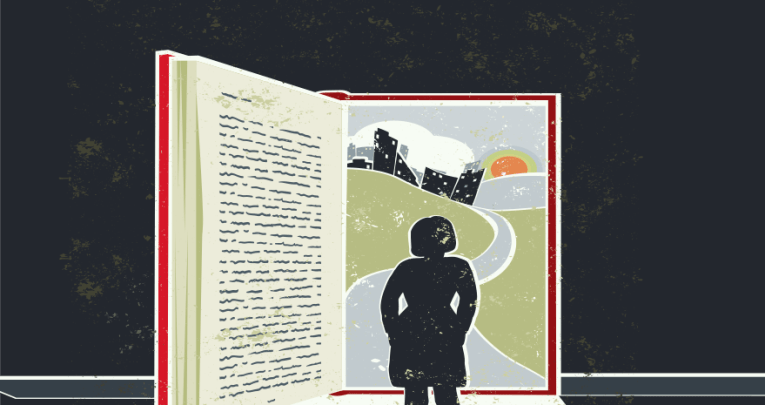 Aureus School opened its doors to students for the first time this September – marking a shift in the journey from abstract vision to concrete reality, explains Hannah Wilson
I don't think anyone can prepare for you becoming a founding headteacher. There isn't a handbook; you just get on with it and make it up as you go along. I wasn't really ready for the construction site lifestyle, nor the project management meetings. I moved from being an empowered woman in the boardroom to the only woman on a building site!
Changing roles. Changing trusts. Changing LEAs. Changing homes. I don't think I could have thrown more at myself to deal with in a term. I have always been quite good at adapting to change, though – and I guess the more change you manage, the easier it becomes.
Developing the team
July was a turning point for me, though; because after working by myself since March, the team I had recruited began to become more involved. We began with contracting – we shared what we are passionate about and we aired what frustrates us. This framed the things we are keen to flip. We aligned our vision and our values, and we had conversations about our shared language to start creating the Aureus glossary.
New summer staff induction week was when I began to feel like a proper headteacher. I had bought our recruits out of their contracts for a week to start planning together. Fundamental things to our culture and ethos were built – a day values scoping and a day on our restorative behaviour model. We went deep. We bared our souls. We really connected as a team. Understanding everyone's 'why' for getting on the bus and joining the journey really helped us build meaningful relationships.
Final preparations
September saw the new team finally arrive. We had four intense days together to prepare – a balance of statutory training, with systems being set up, and team building. I shared Emilie Sande's music video 'Wonder' and asked them to consider how the metaphor of the boat, the tribe, the journey, the door to another place paralleled us.
We recapped our values session and used the Black Eyed Peas' music video for 'Where is the love?' to link current affairs with our commitment to our vision to nurture hearts and minds. Each session saw the team getting tighter, collaborating, sharing an ethical vocabulary.
Friday 8 September was our orientation day for the students. Despite rain, an issue with our uniform being delivered in time, and a fall out with some parents about our in house catering, the atmosphere was buoyant. As the first child stepped over the threshold in our super smart school uniform, our 'why' moved from being abstract to concrete; from being the future tense to the present tense.
Firsts and the future
My first assembly to our Year 7s, our class of 2022, introduced our mission statement: grow, learn, flourish; our vision: to nurture hearts and mind; and our community values. I spoke about the role models who had shaped my life and asked them to consider who they aspired to be, not what they aspire to do. Wellbeing not welldoing, is our value of the month.
The day went well – probably better than could have been expected, considering the cleaners only started the day before, and most of our systems are still forming. The most important thing was that the children smiled and laughed. They had a tour, participated in icebreakers and coaching group competitions, and they had their first photo of them making local history. We all sat down together at lunchtime for our first family dining experience.
It wasn't a perfect day – we still have a lot of processes and systems to establish and refine – but it was a brilliant one. We are going to make mistakes, we are going to learn a lot, but with our shared values as our moral compass, and a beacon to shine a light in the tough times, I am confident and hopeful that our vision to create a school where everybody can grow, learn and flourish can come to fruition.
Hannah Wilson is headteacher at the Aureus School, a brand new, comprehensive 11-16 school that opened in Didcot in September 2017. It is part of the GLF MAT. You can find her at thehopefulheadteacher.blog and follow her on Twitter at @TheHopefulHT.