Nicky Morgan Hits Back At Media Coverage And Union Statements Regarding Primary Assessments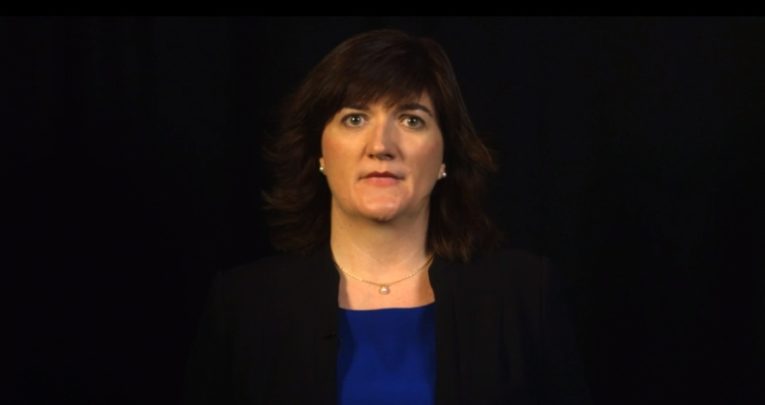 The DfE has posted a short video to Twitter, in which education secretary Nicky Morgan takes issue with recent media reporting and union commentary regarding KS1 and KS2 primary assessments. The concerns voiced by teachers' groups over primary assessments last week led to calls from the NUT for this year's SATs to be suspended, and […]
The DfE has posted a short video to Twitter, in which education secretary Nicky Morgan takes issue with recent media reporting and union commentary regarding KS1 and KS2 primary assessments.
The concerns voiced by teachers' groups over primary assessments last week led to calls from the NUT for this year's SATs to be suspended, and the pushing back of the primary teacher assessment deadline to June 30th, following a meeting between NAHT general secretary Russell Hobby and schools minister Nick Gibb.
Morgan begins the video by acknowledging the scale of recent changes to the primary accountability system, but goes on to state that, 'Some of the claims being made by the media and some unions aren't just disingenuous – they're plain wrong.'
Message from @NickyMorgan01 on Primary Assessments:https://t.co/BNCxvYa9KA

— DfE (@educationgovuk) February 22, 2016
The claims rebutted by Morgan in the video include:
– Schools have been given insufficient information on the updated KS1 and KS2 tests 'Sample tests [were] sent out last summer, giving the sector plenty of time to prepare. More guidance in July last year was released on scaled scores – the way the tests will report.'
The scaled scores used to report test outcomes should have been made available sooner 'We can't say what the scale will be in advance, because this [Y6] cohort is the first to reach the end of KS2 having studied enough of the new national curriculum. We will publish these scaled scores after the first tests have been administered.'
The primary accountability system may change again completely within the year Morgan stresses that, 'It's only the framework that's interim, not the tests. The exemplification materials published earlier this year are intended to support you [teachers] when you interpreting the interim measures. If you're confident that you can work to the 'Pupil can' statements for your class, don't feel that you need to use them as a template.'
Teachers with high achieving classes of 30 may need to make a total of 6120 'Stories about how teachers need to make checklists of hundreds of different tick boxes are also just plain wrong. The key thing that each child should be encouraged to reach their full potential.'
The motivation behind the changes is unclear 'We want accountability measures to reflect that some schools have a challenging intake and make incredible progress with those pupils, which for too long has gone unrecognised.'
Morgan concludes the video by announcing that a new floor standard, and new attainment and progress performance measures, published in the performance tables in December this year.