National Poetry Day assembly for KS2
Celebrate National Poetry Day with the help of verse by Joseph Coelho, Michael Rosen, Rachel Rooney, Karl Nova and Victoria Adukwei-Bulley, says Jonny Walker…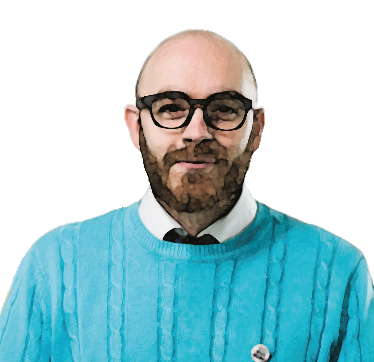 by Jonny Walker
This assembly plan is based around National Poetry Day and the theme of 'truth'. It's pitched at KS2 and will last around 30 to 40 minutes. All children will require a small piece of paper and a pencil.
The assembly references and introduces five poems that have been selected by NPD – these are all very different, but each introduces an idea of what truth can mean in the context of poetry.
You will want to have the five videos loaded up and ready (see the link at 'Free online resources' – you can also download copies of the poems), as each of them will be shown during the assembly.
Introduction
Introduce the special assembly, and display the word 'truth'.
Explain to the children that this is an assembly about poetry, and that on 3rd October 2019, it will be National Poetry Day. This has been going for 25 years, and is an opportunity for everyone – children and adults alike – to embrace and explore the world of verse.
Draw children's attention to the word truth. Ask pupils to talk to the person next to them, about what the word means, and why it is important. Take a few responses.
Joseph Coelho
Highlight that we have lots of different understandings of what truth can mean, and this is because truth is a complex idea.
It can mean 'telling the truth', as the opposite of lying. It can mean 'authenticity' – telling something with real emotional honesty. It can mean 'proven' – the difference between an opinion and a fact. It can mean 'my truth' – something personal and important to you.
Truth is something important for poets. Poets can write about things that have really happened, or they can write about things that are imaginary, but both can be 'true'. When we create stories and characters, myths and legends, even then, we are telling some truths about things that matter, and things that make us human.
Introduce 'January, by Joseph Coelho. Encourage children to listen to his poem about birds and the seasons, but listen carefully to what he says after he has read the poem, too, about taking a simple truth and building it into stories. We can use the stories we tell in poetry to talk about huge truths that affect all of us.
Michael Rosen
Explain that not all truths are about issues that affect every single one of us. There can be things which are personal truths – things that matter to us from our own experience. Every one of us has truths that we have learned just by being alive.
Every single person in this room – every child and every adult – has a library of experiences that could become poems. The cheeky stories we share in the playground. The secrets we whisper when the teacher isn't looking. The secrets the teachers whisper when you lot aren't listening!
Our lives are fuel for poetry, and the more we can tell our truths, the richer our poetry can be.
Who can tell me anything about Michael Rosen? Take responses from everyone. Little Rabbit Foo Foo. Chocolate Cake. We're going on a bear hunt. No breathing in class.
Michael is a storywriter and a poet, and he believes that every one of you could write poems which are filled with truth. Watch his poem, Newcomers, about his family.
Perhaps this week, we could all listen up carefully, like poets, to the things people say. Can any of you think of a phrase that someone in your family uses all of the time? This is a good starting point. Share one of your own about someone you know, so that pupils get the gist.
Rachel Rooney
It can be fun to play around freely with words and with poetry, whether you choose to share it or not. You can write to get your feelings out, to make yourself laugh or to understand yourself.
Rachel Rooney is another poet who writes from experience, and she has an amazing collection called A Kid In My Class, all about the different children and their different lives that can be found in a school. She writes about truth in the context of a game called Truth or Dare. Playing with truth can be fun, too.
Before we listen to Rachel's poem, Truth or Dare, could everybody write one truth and one lie on a note. You don't need to put your name on it. We will pass all these forward later on!
Give children a couple of minutes to write – expect them to be giddy and excitable, of course. Then watch the video.
Karl Nova
As well as poetry for sharing our own experiences, and as well as poetry for play, the theme of truth allows us to be powerful, thoughtful writers of poetry.
When we watch the news, we see lots of stories all about truth. We see lots of talk about Fake News. We see politicians arguing with each other about whether or not they have lied. Some people have even started to say that we are living in a time of 'post-truth'. What do you think this means? Take a few responses.
It can be more difficult now to know what it true, and what is not true. There is so much information, and as we grow up, we must learn to become critical. We need to look for proof, and need to not just believe things because we are told to do so.
Karl Nova is a poet who would agree with this. His poem The Misinformation Age is about our modern day, and why – in a time when everybody can become a self-appointed expert on Youtube – we need to look for proof, truth and real knowledge. (Watch the video.)
Victoria Adukwei-Bulley
Not all truths are treated equally, and some stories do not get shared as much as others. Poetry allows us to tell our version of events, and it can let perspectives that are marginalised or sidelined come to the front.
Victoria Adukwei-Bulley's poem This Poem Is Not About Parakeets is a great and powerful example of this.
We can all think of a time when we have felt scared or intimidated in a public place. Her poem is about being on a bus and hearing some loud men talking about migrants and politics. She talks of how important it is to have the confidence to express your truths, especially when others are sharing their version of events (which might not be true) loudly and publicly.
To be a poet can require real bravery, and it can be a way of 'speaking truth to power', making your voice heard against unfairness and injustice. (Watch the video.)
Summary
Victoria explains, then, that poetry can be a way of thinking about those complicated ideas and thoughts in the 'grey area' – things that are not simple or easy to talk about.
Karl reminds us that in the modern day, we need to be careful where we go to find truth. Today, more than ever, things that are false can be packaged as if they are true, so we need to have our brains switched on.
Rachel shows us how you can be playful with truths, and invites us to play the game with her. We have collected lots of your truths, and we can share some now.
Being careful not to read out anything too confidential or exposing, share a couple of the anonymous truths and lies from before. "Someone in this room said this…"
Michael showed us how we have our own personal truths, and as poets, we can write about the things which are true to us – our own lives, our realities and own experiences.
Joseph shows how we can take a truth, such as the changing of the seasons, and use it creatively to tell other stories through metaphor.
---
Free online resources
Download resources for this assembly plan, here.
---
Jonny Walker works across schools as OtherWise Education on poetry, writing and humanities projects with students and staff. Find him at otherwiseeducation.com and follow him on Twitter at @jonnywalker_edu.