Michael Morpurgo Month 2021 – 10 of the best teaching resources for KS1 and KS2
Make a date in your diary for February for Michael Morpurgo Month 2021, and start planning with these book topics, worksheets, lesson ideas and more for primary…

by Teachwire
Win a virtual event with Michael Morpurgo for your school!
You still have a chance to enter the Morpurgo Month competition and win an incredible school experience with the Nation's Favourite Storyteller!
Submit your Morpurgo book review by 4 April to be entered into the competition!
For your chance to win enter here: michaelmorpurgo.com/morpurgomonth.
---
What is Michael Morpurgo Month?
Come on an adventure with the nation's favourite storyteller and celebrate Michael Morpurgo Month. This year there is the Morpurgo Month Bookclub for Key Stage 2 children.
There are six shortlisted books, for students to choose from, read, talk about and review – just like a normal book club:
Boy Giant
The Butterfly Lion
In the Mouth of the Wolf
Private Peaceful
Shadow
Warhorse
They can then submit their review into the Morpurgo Month competition to try to win a Michael Morpurgo Virtual Event for your school!
There is also 'Storytime' for younger readers to join in the fun.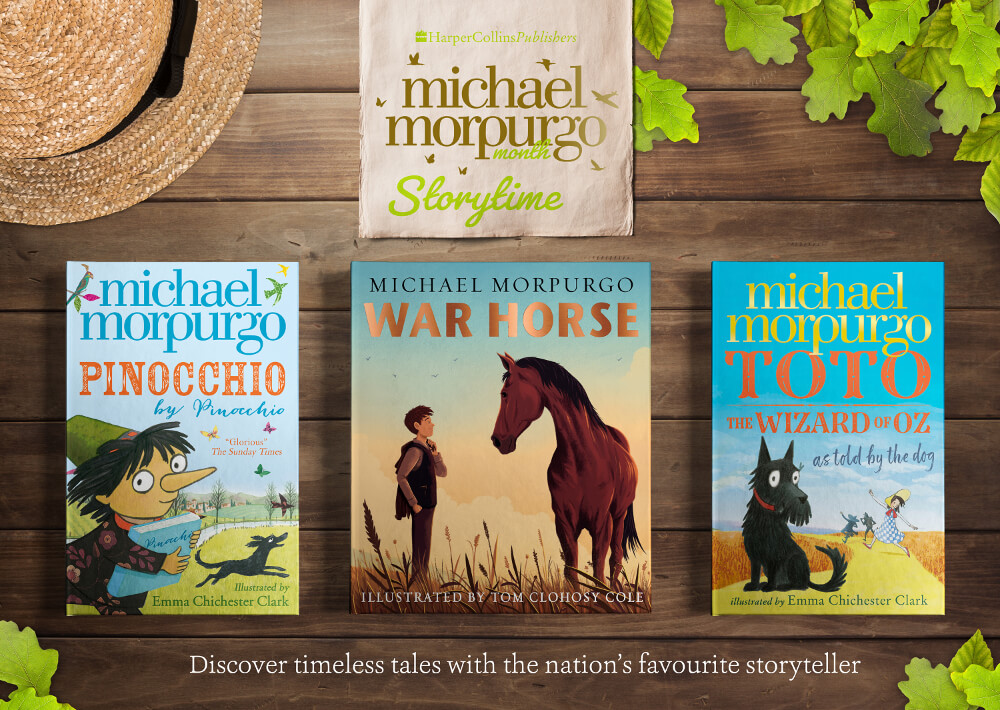 Find out more and sign up by filling out the short form at michaelmorpurgo.com/morpurgomonth.
When is Michael Morpurgo Month 2021?
Michael Morpurgo Month takes place every February.
To help you plan your celebrations, we've picked out some great Morpurgo-themed resources for these books and others to use in school.
1 | Michael Morpurgo Month 2021 6-lesson pack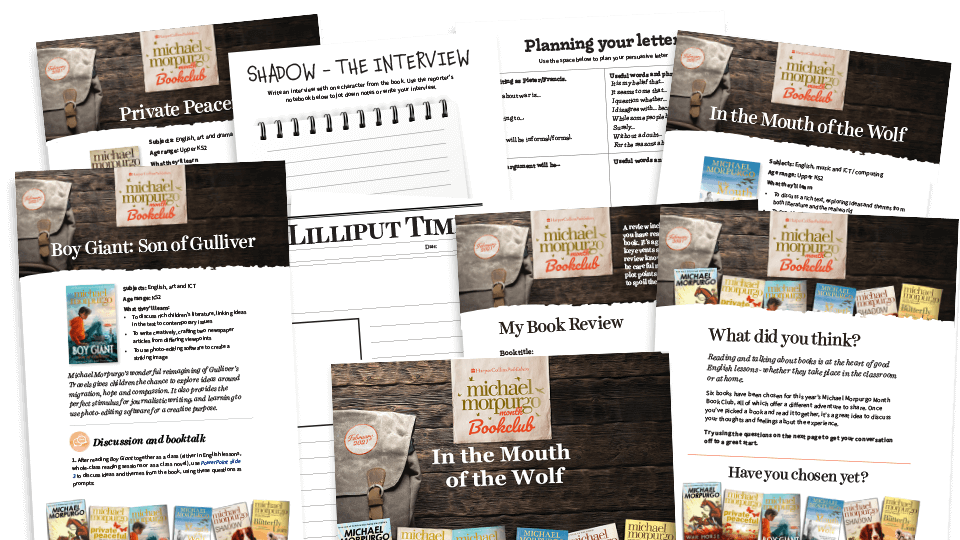 This cross-curricular resource pack features six lessons, one for each of the six shortlisted books for Michael Morpurgo Month 2021.
Each lesson includes a PowerPoint, a worksheet and teacher's notes, with numerous writing activities and other creative ideas.
---
2 | Michael Morpurgo Author in your Classroom podcast and activities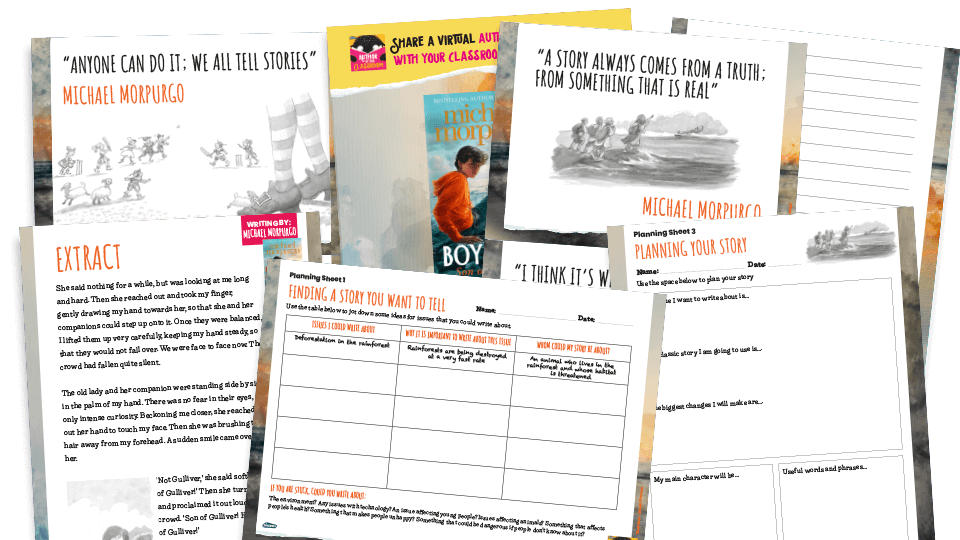 Inspire KS2 pupils to write their own story using a classic tale to raise awareness of an issue that matters to them, with advice from Sir Michael Morpurgo himself.
This resources pack includes teacher notes, a PowerPoint, planning sheets and beautifully designed elements for a 'new take on a classic tale' working wall.
It has been exclusively created to be used with episode nine of the Author In Your Classroom podcast – a virtual 'author visit' you can share with children whenever you like, absolutely free!
---
3 | Flamingo Boy Michael Morpurgo Month resources
All the activities in this HarperCollins resource can be used as either a quick starter or a longer lesson and provide a great opportunity to develop children's comprehension and vocabulary.
It shares an extract from the story, describing the flamingos that live on the salt flats of the Camargue, and features suggested discussion activities considering the author's craft and effective features of descriptive writing, specific vocabulary choices made by an author, and introducing unfamiliar vocabulary.
---
4 | More Michael Morpurgo Month 2019 resources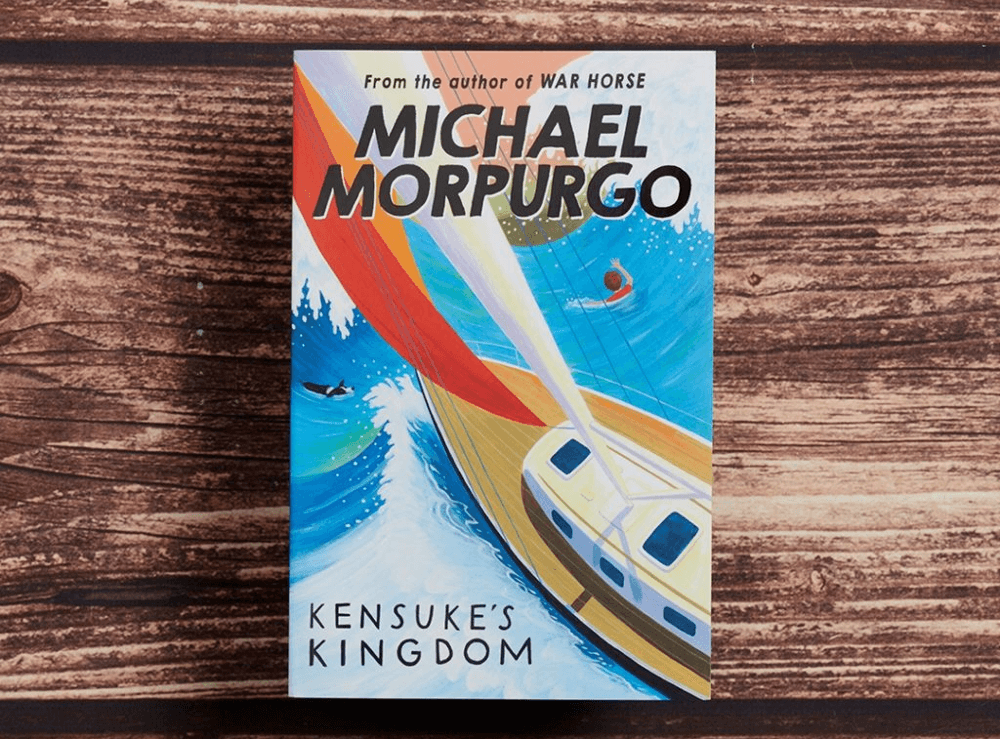 You can also get similar resources from last year's Michael Morpurgo Month on the HarperCollins site, for book's that are included in this year's event.
Click the links to find them:
---
5 | Boy Giant KS2 book topic
When war comes to Omar's Afghan village, 10-year-old Omar and his mother set off on a long and dangerous journey, heading for England and Uncle Said's café.
But Omar's mother can't afford two boat tickets and Omar must travel on alone. When the worst happens at sea, Omar expects his life to end. Instead he is washed up somewhere marvellous and strange – the island of Lilliput, whose tiny inhabitants welcomed Gulliver so long ago.
Helped by his new friends, Omar becomes Son of Gulliver – a role that requires him to develop peacemaking abilities.
Find this book topic and a 12-page PDF packed full of lesson ideas and activities to explore alongside reading the book, here.
---
6 | The Butterfly Lion persuasive writing KS1 book topic
Here children can imagine what life would be like with a lion for a best friend. Activities in this book topic include writing a persuasive letter from the main character's perspective in boarding school, a survival guide for lions and a plot outline for the novel.
---
5 | Morpurgo teaching ideas
Another one created for last year's event that has some carry-over value is this piece from James Clements, who offers ideas for all of the books in the 2019 selection.
---
7 | Private Peaceful writing resources
There are three different worksheets of writing exercises for the ever-popular Private Peaceful.
One asks students to write a different ending for the story, another features 13 pages of diary writing activities and the third features four sheets of reading comprehension and writing activities.
Click the links above to download them.
---
8 | Kensuke's Kingdom KS2 book topic
Kensuke's Kingdom won the Teachers' Choice category in our Teach Primary Book Awards – a category designed to celebrate stories that are enjoyable to teach and inspire new activities year upon year – and is packed with exciting themes to inspire creative cross-curricular work.
This vocabulary list of 96 words related to the book can be downloaded here.
And download this book topic for it here.
---
9 | Writing worksheets for three books
This resource features three printable worksheets for three Morpurgo books: Sparrow: The True Story of Joan of Arc, Alone on a Wild Wild Sea and A Medal for Leroy.
Each worksheet features a variety of writing, comprehension and research activities for pupils to carry out, such as writing a timeline of Joan of Arc's life, describing how you met your best friend and writing about any nicknames you or your friends have and how they came about.
Download them at the links above.
---
10 | This Morning I Met a Whale
In Judy Clark's book topic she suggests using Morpurgo's tale of a boy who spies a bottlenose whale in the Thames as the centrepiece of your next Key Stage 2 storybook curriculum.
There are loads of writing opportunities, from environmental information pamphlets, persuasive letters and news reports.
---
11 | Where My Wellies Take Me
Where My Wellies Take Me, by Michael and Clare Morpurgo, uses 40 evocative poems to celebrate the wonder of childhood, germinating a love of verse that will stay with pupils for many years to come.
Explore the spark of an idea in starting the writing process, map out your poetry project in your local area and create an inspiration scrapbook.