Make The Most Of Fundraising At Your Early Years Setting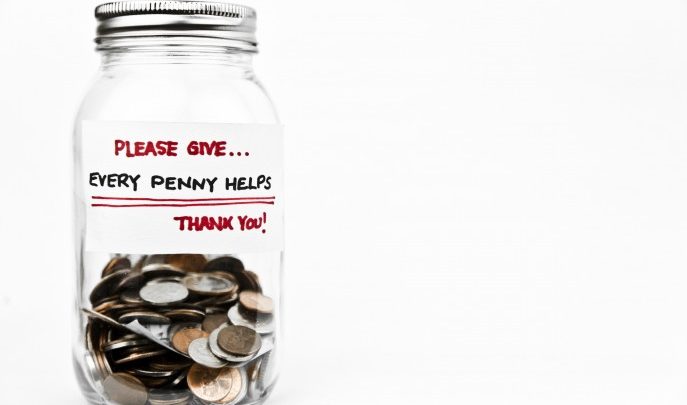 Whether you're supporting a charity or financing new resources for your setting, here are some ideas to maximise your takings.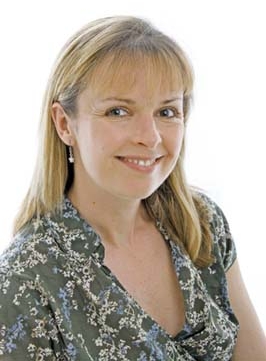 by Sarah Steel
In the past, at The Old Station Nursery, we did not carry out any fundraising other than the odd charity event, as I felt that parents paid fees to us and could reasonably expect us to provide them with a high-quality service without any additional requirement to donate money.
However, the steady increase of funded sessions has really changed this picture. Today, many settings will have a high percentage of children attending funded-only sessions and paying absolutely nothing, which can leave them struggling to balance the books.
In this environment, generating a surplus large enough to buy a major piece of new equipment, or upgrade outdoor facilities can be difficult. Those settings that operate from 'pack-up' facilities, such as church halls and community centres, have even less capacity to charge parents for additional sessions, and so may ask parents to help out, or fundraise to allow resources to be renewed as a matter of course.
Whatever the nature of your setting, and whoever you are raising money for – be it your own business or a charitable cause – there are a range of options to consider, but also some rules that you need to remember…
Helping others
Firstly, let's look at charity fundraising. Most of us are familiar with the idea of raising funds to donate to national charities, and many settings will join in with Comic Relief and BBC Children in Need. However, there are lots of small charities that will really appreciate donations and which may help you to forge more local links, meaning you may benefit from some good local PR too. We try to limit the number of sponsored activities each nursery gets involved in each year, as parents get fed up of always being asked to seek sponsorship from a usually small pool of family and friends. Do consider other methods where parents actually get something, such as tea towels or Christmas cards with children's drawings on, and other such schemes.
These require some organisation on the part of a setting, supplying designs or prints well in advance, and then collecting orders and payment. However, each tea towel or pack of cards can generate a good contribution towards your charity of choice, and most parents are pleased to have something that they can give to family members or enjoy themselves. It is worth noting that some of these schemes allow the setting to keep a percentage of funds raised to use themselves, which is made clear to everyone involved. For example, the Barnado's Big Toddle allows fundraisers to keep 25% for their own use. Some of the other schemes, like the tea towels, allow you to keep a percentage commission. This can be quite motivating for staff, who can be involved in doing something good for charity, but also see a direct benefit for the setting.
Keep it simple
You may be familiar with the term 'compassion fatigue', which commentators often use around big fundraising events like BBC Children In Need. You either need to be original if you want to raise funds successfully, or keep it simple and easy for parents to take part in. Consider ideas that are not overly complex but that children will enjoy, and which parents will support.
This often means something that parents and families can take part in, rather than just being asked to donate money. A fete at which people can take part in small games for a small charge can be very successful. Alternatively, giving 'things' rather than money can work well. Cake stalls may not be original, but nearly everyone can either make or buy a cake and bring it in, and people never seem to mind paying for a cake or two when they go home!
Helping yourself
Secondly, settings may look to raise funds specifically for a major project that they wish to carry out. Although it can be tempting to turn to parents only, there are other sources to consider. It is definitely worth approaching local businesses, particularly if you are involved with your local business community, Chamber of Commerce or business groups.
A garden centre or builders' merchant might be willing to offer a discount on materials, or may even be willing to donate goods. Local business groups may have the ability to give grants, as do organisations such as The Lions.
Parents can be an excellent source of labour; we hold autumn and spring 'garden clear-up' mornings at one of our nurseries and ask parents in for a couple of hours on a Saturday to help with some tidying and odd jobs, in exchange for a cup of coffee and home-made cake.
Although many local authorities are facing financial constraints, there are still some pots of money that settings can access. Some will still have capital grant funding available to help support the creation and quality of two-year-year old places, and this may allow you to transform an area of your setting into something that both two-year-olds and other children can enjoy.
For example, we successfully applied for a grant from the two-year-old pot within Oxfordshire County Council, and it allowed us to improve both one of our setting's two-year-old rooms and its garden, which all the children now benefit from. Some local authorities have grants for areas of deprivation and also for rural settings, so get to know your local team and don't be afraid to ask about what is available.
A new approach
Caron Moseley, Marketing Manager at Kiddi Caru, on refining your fundraising strategy…
In 2014 we reviewed our charity strategy. We knew our nurseries worked hard to support numerous charities, but also that this put lots of pressure on our teams, as well as being difficult for parents, who couldn't always afford to make donations. We also found that sometimes nurseries put lots of effort into a fundraising initiative, only to have little to show for it afterwards. We decided to focus our efforts. Each nursery would choose one local charity to support. We agreed that this should be relevant to what we do, eg child-focused. Some good examples are 'Help Roxi Walk', supported by our Colchester day nursery, and 'Ava's Quest', supported by Harlow.
After lots of research we decided that on a national level Kiddi Caru's designated charity would be Home-Start, which helps parents build better lives for their children. We chose Home-Start as there is a close affinity between our organisations: we both work with families with under-fives, and all their volunteers require similar training to KC staff, e.g. safeguarding training.
We began our Home-Start fundraising in December 2014 by implementing the Snowflake Appeal across our nurseries. This was followed in June 2015 by a second big initiative: Family Week, which culminated in a Family Fun Day. As the name suggests, Family Week focused on families, highlighting in particular the fact that all families are different.
Sarah Steel is director of The Old Station Nursery group.