Make Every Month LGBT+ History Month, says Shaun Dellenty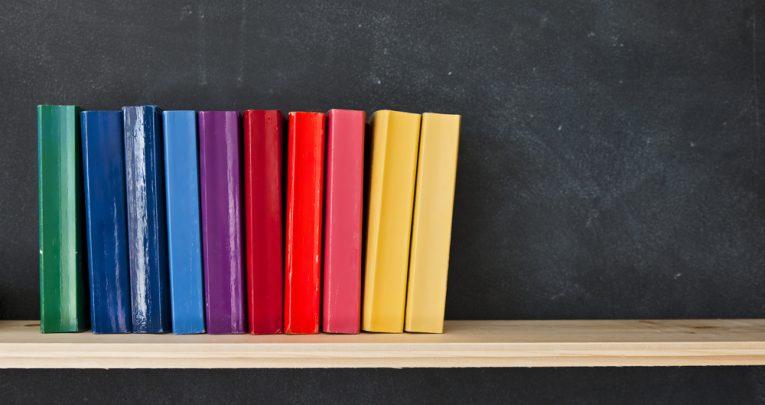 View LGBT+ History Month as the jewel in your crowns, but please use it to showcase the amazing work you do each and every day, all year round
In 2009 whilst working as a primary school leader pupil, data revealed that we had a serious issue bullying related to LGBT+ identities: 75% of pupils were experiencing homophobic bullying on a daily basis as they used the word 'gay' to mean 'something rubbish'.
With duty of care for all our children I knew we could not let this go unchecked. As a survivor of homophobia, I knew well the negative impact that such bullying has upon mental health, attendance and attainment, potentially leading (as it very nearly did in my case) to suicide.
There was, back then, little about on positive LGBT+ inclusion for primary aged pupils; Stonewall informed me they were cautious of undertaking work in primary schools due to negative reactions from parents and press.
They (and I) were aware of the possibility that any such work might result in accusations that, somehow, we were 'sexualising' young people, purely by defining terms such as 'lesbian' and 'gay' in an age-appropriate manner, and giving young people permission to use these words factually and respectfully.
My lived experience showed me that we often know exactly who we were are as LGBT+ people, even as far back as infants.
My school had a specific problem, and specific problems require targeted solutions. In the absence of any existing training I wrote a positive LGBT+ inclusion training programme – 'Inclusion For All'.
The whole-school training was informed by my lived experiences as a gay youth, classroom practice, school leadership experience and my work as a part-time improving schools consultant.
Initially, I used Black History Month as a stimulus, imagining what could happen if schools dedicated one week of the year to exploring LGBT+ issues to increase visibility and awareness.
However, as a school leader with fairly extensive experience of introducing whole-school and borough-wide initiatives, this felt too compartmentalised, even too tokenistic.
Whilst I could see that 'minority-themed' school weeks supported visibility, the core aim of Inclusion For All would be to effect sustainable whole-school organisational change at strategic level, resulting in a positively LGBT+ inclusive ethos that would permeate every aspect of school life, before reaching out into the community beyond the school gates.
In this way, the overall aim of LGBT History Month could be a constant companion to ongoing classroom practice and whole-school strategic management.
I delivered Inclusion For All in my own school in January 2010. At its core was recognition that every professional in every school comes to LGBT+ issues with their own history in terms of what they think, feel, believe and have been told about what LGBT+ human beings are, and perhaps more importantly, what they are not.
I felt that until we had created a safe, compassionate and non-judgemental space in which we could all work our way through our own anxieties, misconceptions and yes, even in some cases, prejudices.
Then, any LGBT+-related teaching and learning would be less effective and be more likely to be 'quietly forgotten' by pressured teachers.
This process proved highly effective and a tangible sense of empowerment and relief swept through our school as we got on with making our daily lives rich with visible LGBT+ role models; providing books, models and image resources in nursery to Year 6 about varied families and relationships; studying Human Rights; learning about the negative impact of prejudice-related bullying of all kinds; teaching appropriate use for the word 'gay'; and empowering young people to own and lead on the work.
At management level we ensured policies, handbooks and Codes of Conduct were compliant as the Equality Act 2010 and OFSTED frameworks finally began to catch up with us.
Our commitment to LGBT+ inclusion became as much a part our everyday work as any other form of inclusion, it became a sources of daily visibility and celebration in the same way as non-LGBT+ identities.
Since 2009 I have trained over 21,000 education professionals in the UK alone. I lead training for school staff at all levels and lecture on LGBT+ inclusion in teacher training faculties. I also tell my story in many assemblies at primary and secondary.
Inclusion For All has won multiple awards and I was honoured in 2016 with a 'Points of Light' designation for my work from the Prime Minister.
I am currently supporting the Isle of Man Department of Education, Sport and Culture to make the entire island education system more positively LGBT+ inclusive; a huge honour and privilege.
LGBT History Month, like Black History Month, is a fantastic way of heightening visibility and of celebrating those whose histories have yet to be fully told.
They provide important foci for raising awareness. Unfortunately, for some schools, they can also offer a 'tick-box' opportunity to LGBT+ and other minority issues, an approach which fails to align with the Equality Act 2010's requirement that we should be champions for LGBT+ equality, fostering good relations and acting as flag bearers for acceptance and compassion for difference of all kinds.
So please celebrate and enjoy LGBT History Month 2018, the International Day Against Homophobia on 17 May and Anti-Bullying Week each year; because whilst Stonewall's recent School Report shows us that things have improved slightly, there is still much to be done until all LGBT+ young people (and those perceived to be) are fully safe, happy and successful in our schools.
View LGBT+ History Month as the jewel in your crowns, but please use it to showcase the amazing work you do each and every day, all year round.
Then we can really change young lives for the better.
Shaun Dellenty is an independent education consultant inclusionforall.co.uk. Follow him on Twitter at @ShaunDellenty.