Learning resources – 40+ ways to help pupils succeed this year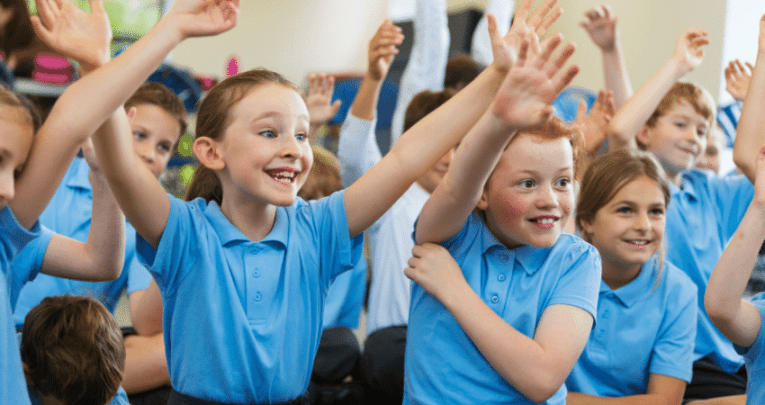 Whether you're looking for primary resources, school supplies, educational toys or teacher resources, this bumper round-up of innovative products and services will help you save time and boost learning…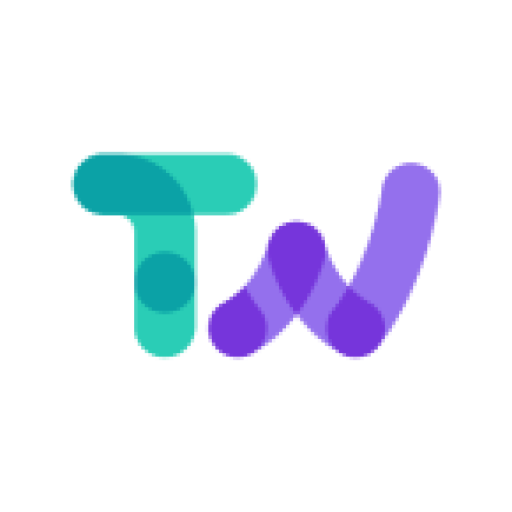 by Teachwire
Jump to section:
---
English resources primary
Booklife's Match Funding scheme returns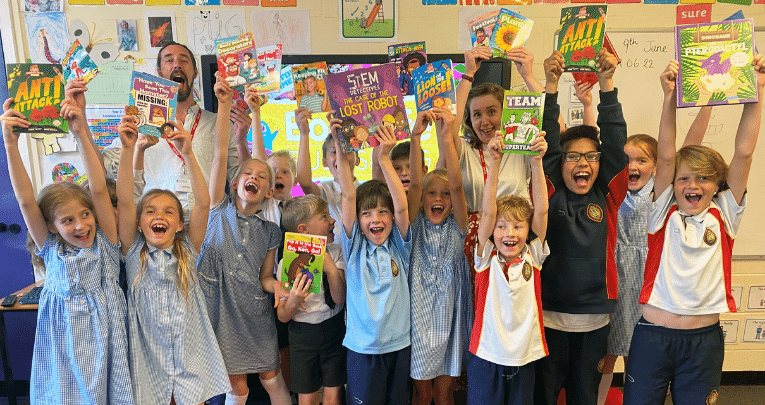 Book budgets have been tightened, so match funding is back to help you through this difficult time. Booklife will match your order total, pound for pound, and you get to choose the books.
Whether you spend £50 or over £5,000, simply place your order and Booklife will match your order total, pound for pound.
Ensure pupils become confident, fluent readers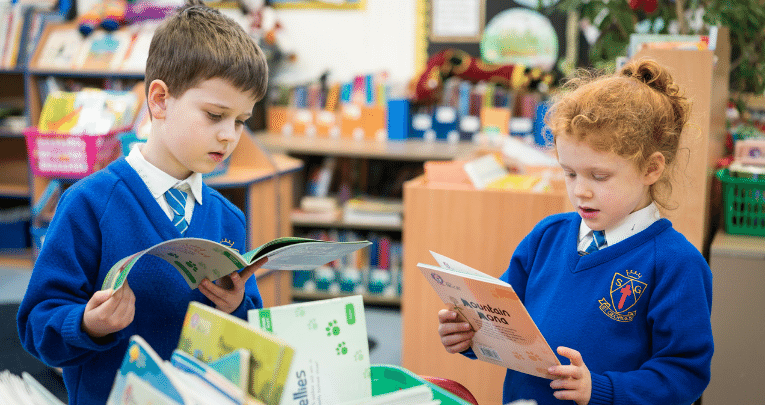 Support every child on their journey to reading fluently with Collins Big Cat, which features over 1,300 carefully levelled readers.
Equally split between fiction and non-fiction and covering a wide variety of genres and text types, you'll find something to inspire and engage every reader.
Also from Collins comes Little Wandle Letters and Sounds Revised. The programme provides a consistent and highly effective approach to teaching phonics to ensure all children become successful readers.
Developed by two schools with exceptional practice in Letters and Sounds – Little Sutton Primary and Wandle Learning Trust – the programme draws on the latest research into how children learn best, to meet Ofsted's expectations to enable every pupil to become a reader.
Teach English with high-quality texts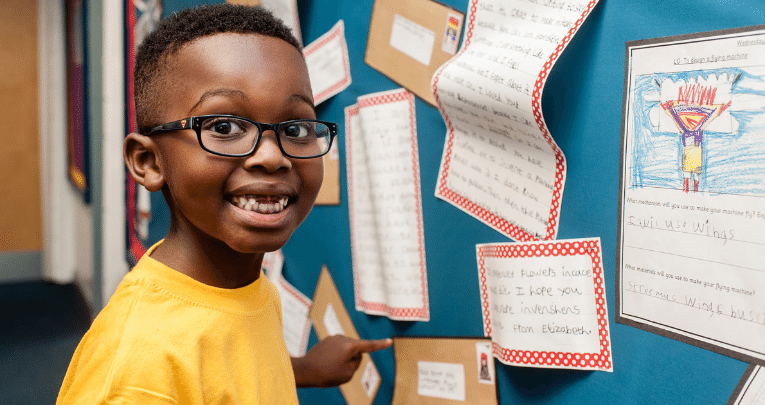 If you're looking for a cohesive and coherent primary English curriculum, The Literary Curriculum is an immersive, book-based platform that is designed to engage and motivate writers whilst ensuring all National Curriculum skills and objectives are carefully sequenced.
Developed by The Literacy Tree, a group of English specialists who have all been teachers, school leaders and moderators, the Literary Curriculum immerses children in the world of literature, creating strong levels of engagement to provide meaningful and authentic contexts for learning.
Teach grammar right, from Y1-6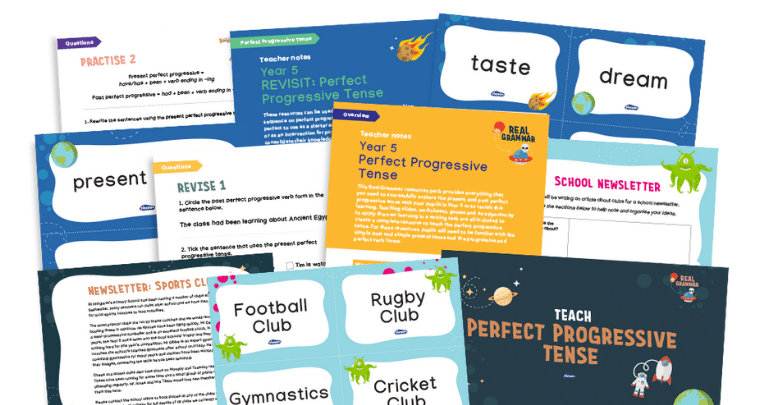 Real Grammar from Plazoom provides everything needed to teach and embed all objectives from the grammar curriculum for Years 1–6.
Created by experts, these powerful resources will save you time, ensure consistently excellent grammar teaching and learning, and improve outcomes for all pupils.
Develop Y6 pupils' fluency and comprehension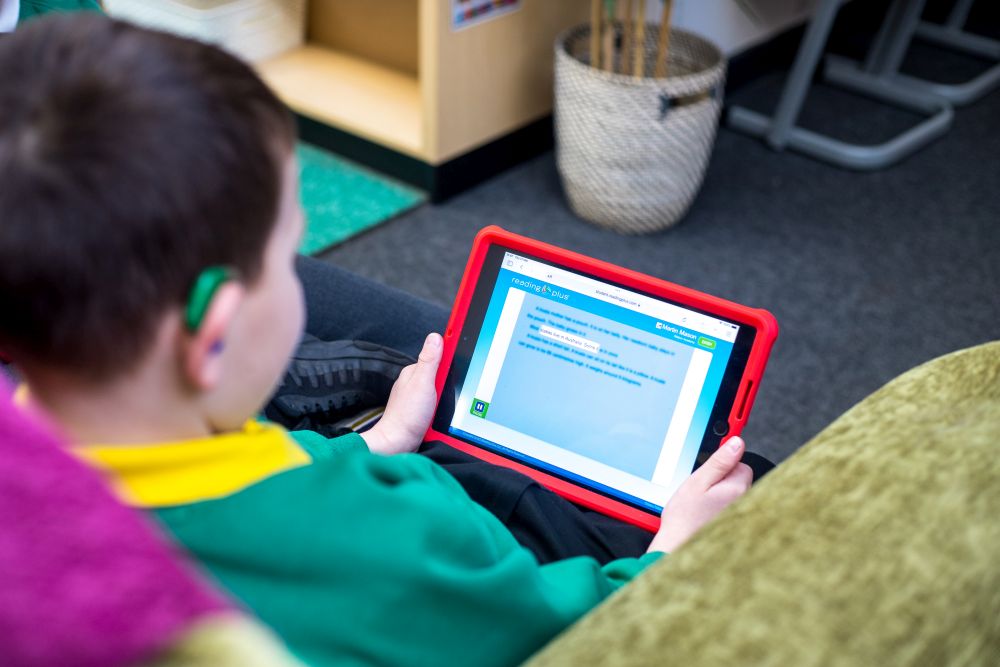 Reading Plus develops pupils' stamina and fluency using a Guided Window system, which guides the reader's eyes across a page of text.
This is done at a bespoke speed for each pupil. With this practice, pupils overcome non-fluent behaviours often seen in emergent readers, such as habitual re-reading and decoding words they already know.
This scaffold changes how pupils approach the text while gradually and effectively increasing the rate at which they can read it with good comprehension.
Livestream sessions from the Roald Dahl Museum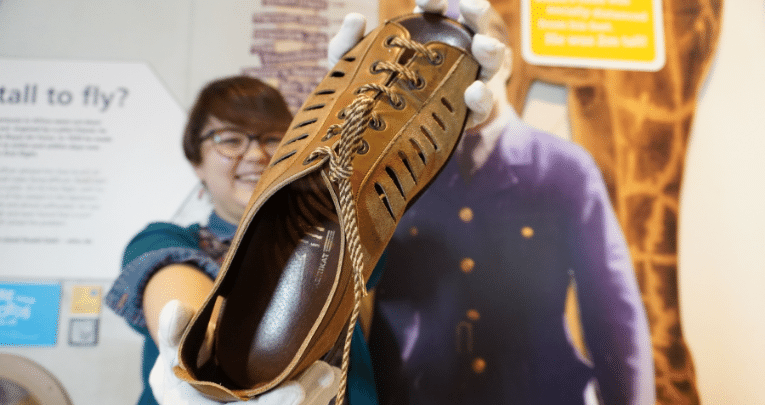 Bring the magic of the Roald Dahl Museum's award-winning schools programme straight into your classroom.
Designed to support the national curriculum for writing, your pupils will gain skills and confidence in literacy whilst learning about the creative process of the world's number one storyteller.
Delivered by a mixture of live presentation and pre-recorded video, the sessions are lively with plenty of hands-on activities fully facilitated by your session leader.
Learn to write with STABILO EASYoriginal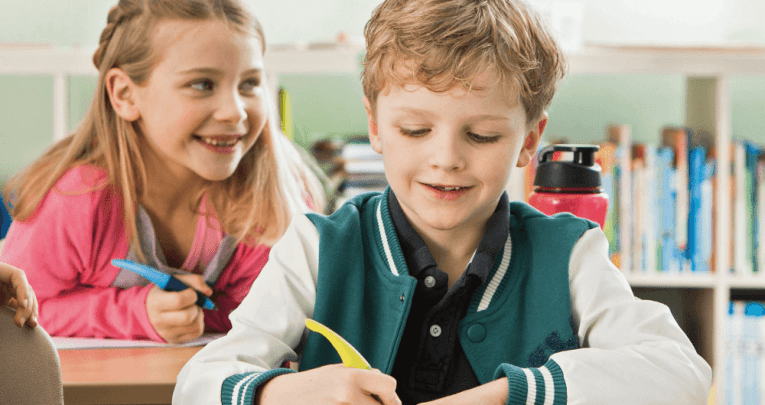 The STABILO EASYoriginal handwriting pen is the first ergonomic pen designed specifically for left and right handers designed by scientists, approved by teachers and loved by children.
It is part of a complete writing range from STABILO called EASY Start, all designed to make learning to write easy.
Poetry competitions for primary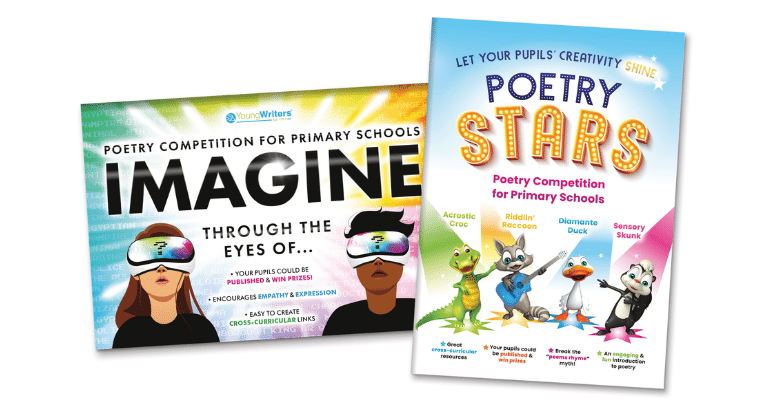 With multiple opportunities for cross-curricular links, Young Writers' poetry competitions provide an engaging, immersive, and creative literacy activity, which easily ties in with other topics across the planned curriculum.
This year, to help remove the fear and increase interest no matter children's ability, schools can mix and match competitions across year groups – enabling you to tailor the activity for the individual learning levels in your classes.
---
Maths resources
Primary resources maths
The power of pattern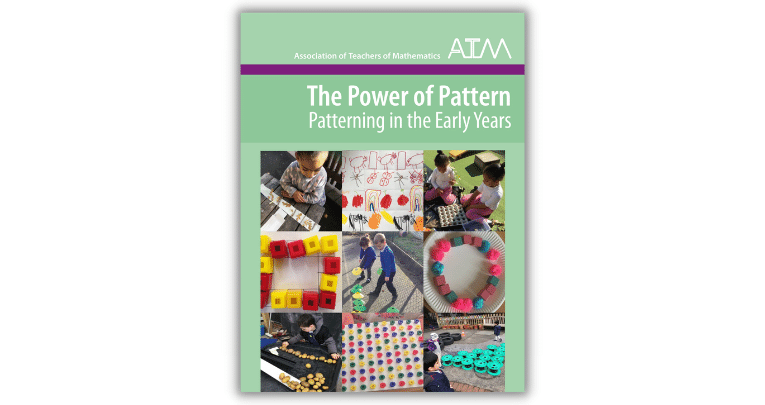 The Power of Pattern – Patterning in the Early Years is a fantastic resource that tells the story of a project which follows a group of teachers and their classes of three- to five-year-olds as they explore different types of patterns.
The authors have developed this collection of activities which engage children in creative thinking and mathematical reasoning in a range of enjoyable contexts, both indoors and out.
Telling the time made simple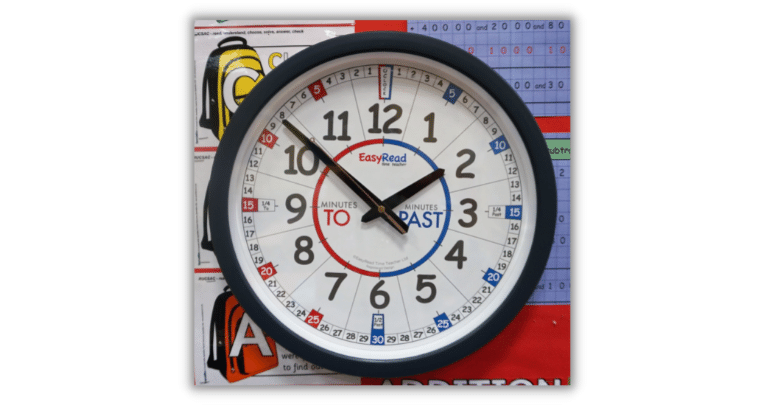 The EasyRead Classroom Clock is a working clock the whole KS1/2 class can use every day.
The face is designed to make telling the time simple. As well as bold digits representing hours, the minute numbers are clearly marked, along with the half and quarter hours.
Hands on, visual aids for teaching maths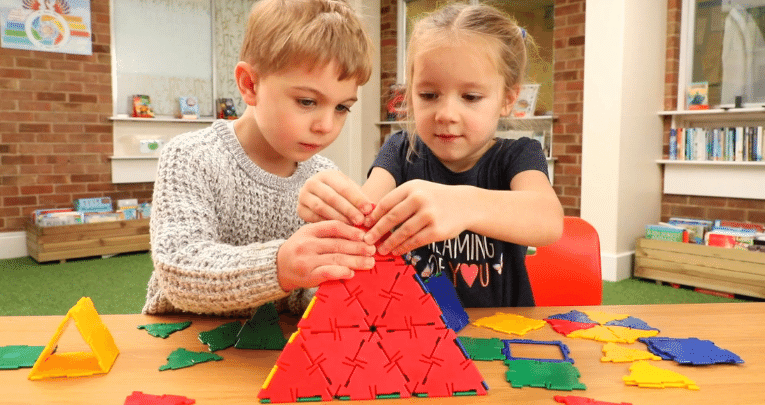 Polydron is a unique learning tool made up of a selection of 2D shapes that clip together to create nets and subsequently 3D models.
Over the years Polydron has become a comprehensive teaching tool that is adaptable to many areas of learning, from EYFS, to KS1 and KS2.
Numberblocks maths resources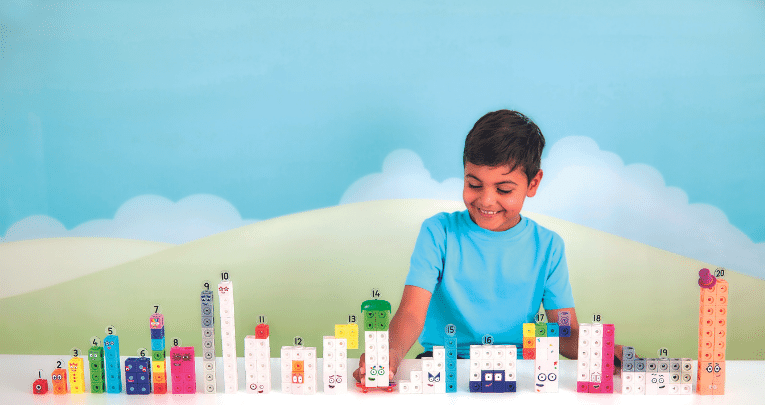 Bring on-screen maths learning with the Numberblocks to life with a range of engaging, hands-on resources that immerse pupils in the development of number sense and foundational maths skills with their favourite Numberblocks friends.
Based on the award-winning CBeebies TV series, Learning Resources' range of high-quality Numberblocks maths teaching resources have been developed to make mastering numbers fun for young children as they engage with the mathematical concepts shown in the episodes.
Inclusivity at the forefront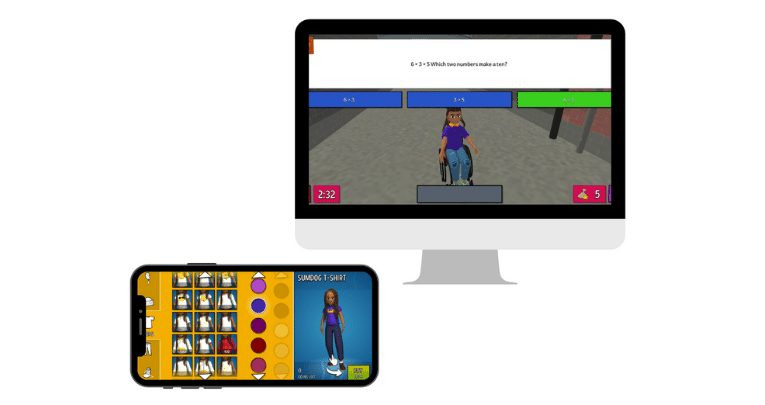 New 3D avatars provide a greater diversity of choice and helps more children feel represented as they practise maths on Sumdog.
Pupils can create and personalise their avatar with coins that they earn from answering questions correctly.
Virtual tutor to recover summer learning loss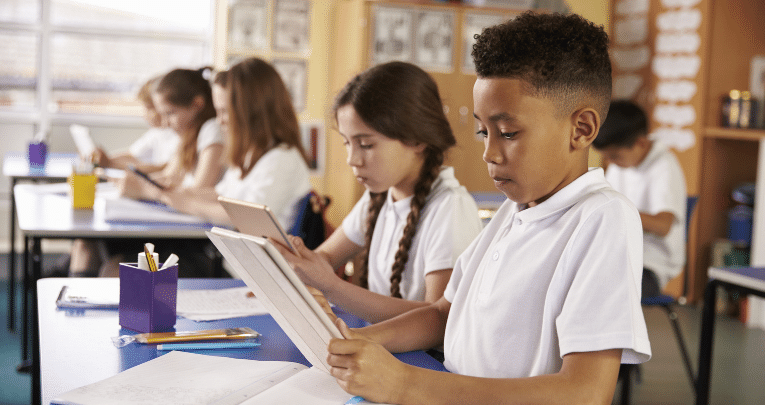 Maths-Whizz uses powerful AI to understand each child's unique needs and builds a completely personalised plan for each child, and then continues to tailor it as they complete lessons.
It's a cost-effective way to help all students receive the targeted support that addresses their specific knowledge gaps.
Secondary maths resources
100 multiplicative reasoning tasks for students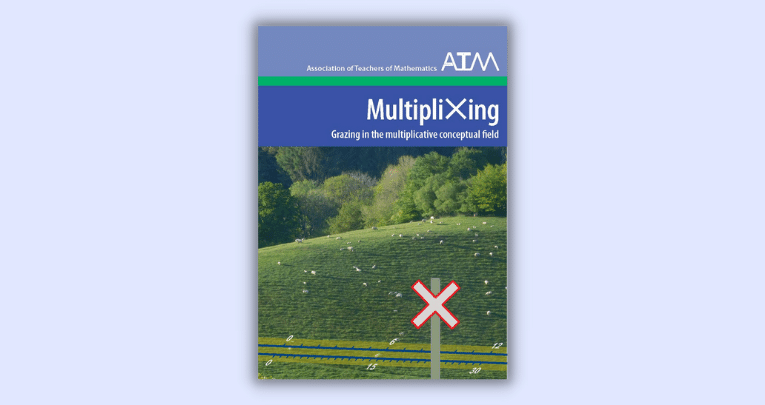 This MultipliXing book contains a total of 100 tasks for students, organised into 20 weekly sets of five daily tasks.
It is specifically written with the needs of mathematics teachers in mind and aims to provide an informative commentary alongside the tasks, all of which involve the application of multiplicative reasoning.
---
Wellbeing in schools
Free health education lesson plans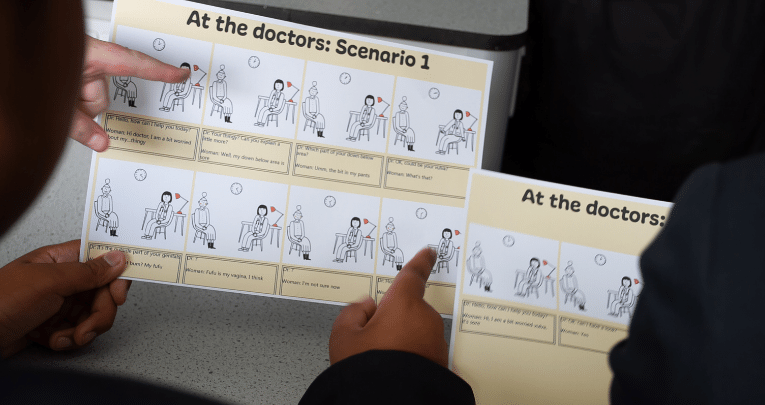 This set of free, ready-to-use, high quality, video-based health education lessons from The Eve Appeal is designed for 7- to 13-year-olds and covers anatomy, menstrual health, and HPV and cancer, with age-appropriate, research-led and interactive information.
The package also includes 'Introduction to FGM' lesson plans for Key Stages 1 to 3.
Prepare your students for the world of work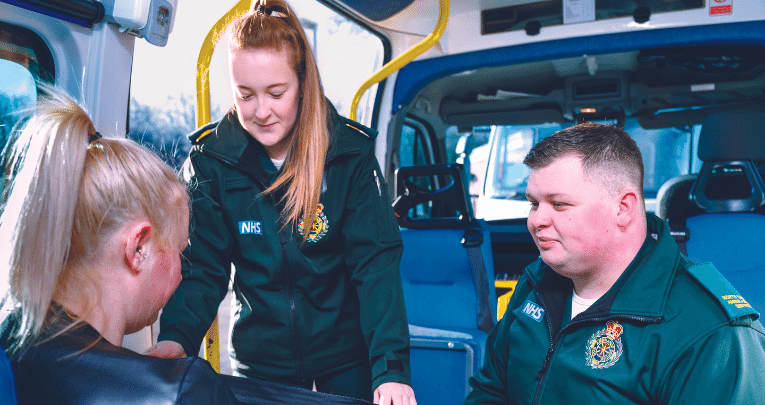 Inspire your students and help them Step into the NHS this term, with free cross-curricular linked resources for Key Stage 4, available now.
The resources span five topic areas and develop key skills to prepare students for the world of work and help them discover the range of careers available in the NHS.
Free teaching resource for online safety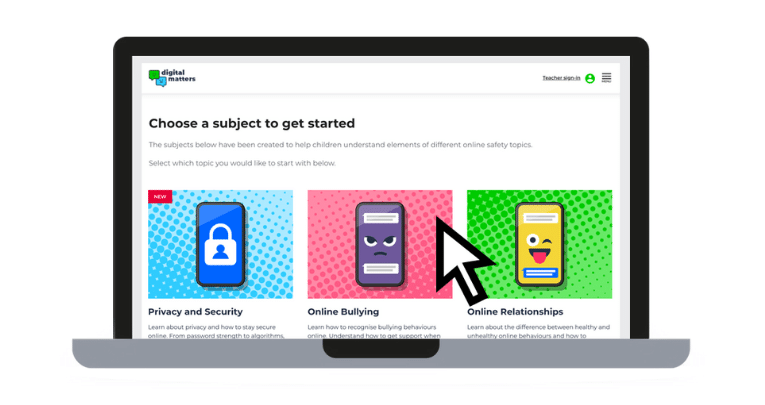 The Digital Matters platform uses free interactive activities and dynamic storytelling to help teachers engage young people in online safety.
Created by Internet Matters, Digital Matters covers a range of online safety topics including cyberbullying, misinformation and password security, with new modules added regularly.
Free relationships resources for teachers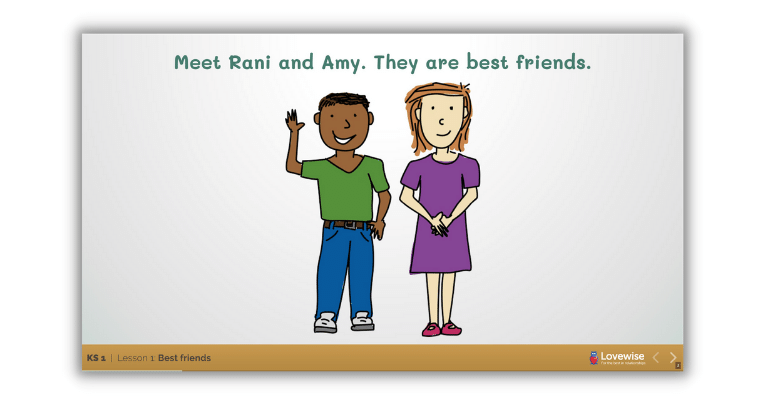 Relationships Matter from Lovewise covers five units, including 'Caring friendships', 'Respectful relationships' and 'Being safe'.
Lesson notes, browser-based slideshows and downloadable worksheets are all included, and this resource fulfils all of the aspects of the government's statutory guidance.
Kids Active Theatre Company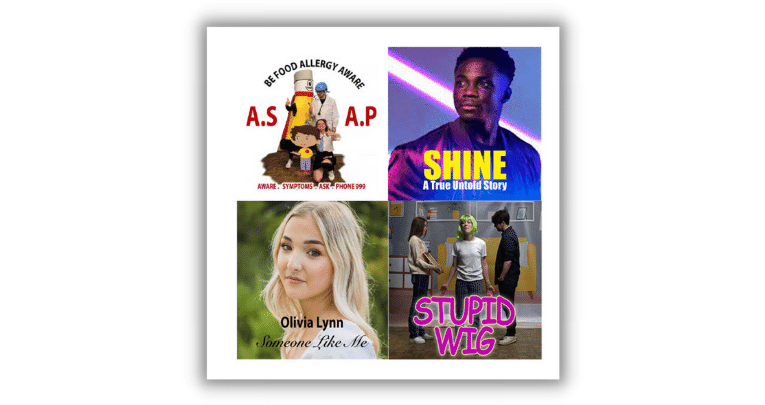 Kids Active Theatre Company produces factual plays that focus on social issues such as illness, bullying, and racism. Created for children and young adults, they have been designed to get discussions started.
Available shows include Someone Like Me (9+), Shine (11+), Be Food Allergy Aware (4-8) and Stupid Wig (7+).
---
School trip ideas
See an acclaimed production of An Inspector Calls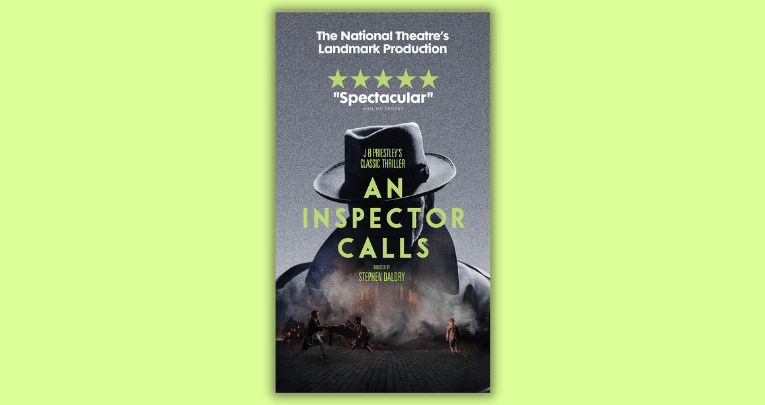 Stephen Daldry's multi award-winning National Theatre production of JB Priestley's classic thriller, An Inspector Calls, is about to commence a major 27-date tour of UK theatres across 2022-2023.
Take advantage of generous school discounts and the accompanying education pack which contains a range of ideas and activities to supplement your theatre visit.
Take a tour of the Thames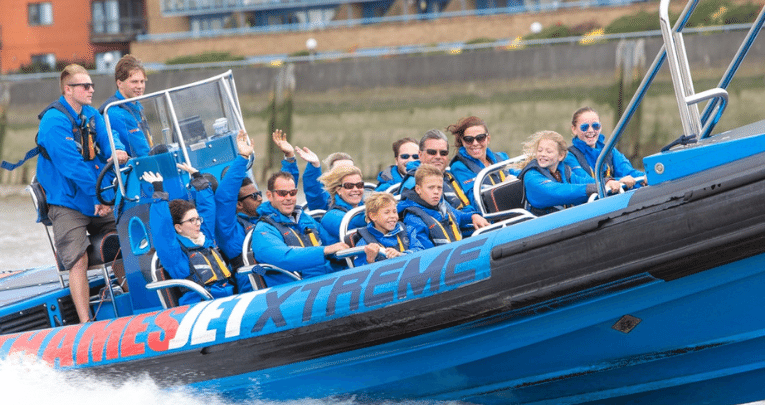 Enjoy a memorable and entertaining day out with City Cruises, London's number one Thames sightseeing cruise – the perfect way to take in the capital's iconic riverside landmarks.
For a more adrenalin-filled experience, why not book an exhilarating day out on the water with a River Thames speed-boat ride?
Conway Centres residentials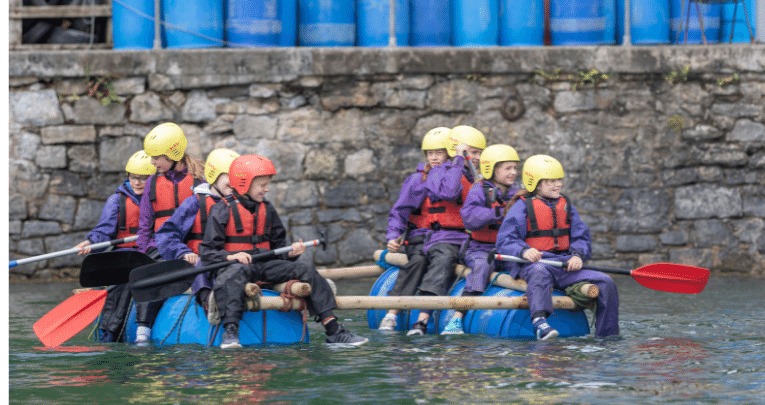 With over 45 years of experience, Conway Centres is the perfect location for schools to come together and make life-long memories.
In beautiful surroundings, the centres offer primary and secondary courses that combine real-life outdoor adventure with immersive cultural arts, which increase achievement and inspire individuals.
Kingswood residential adventures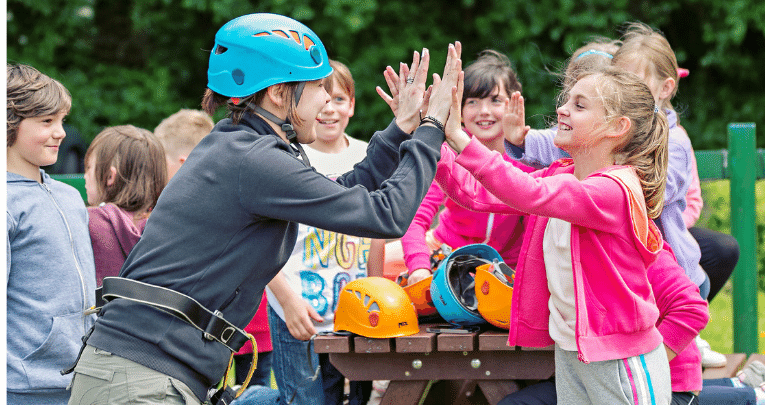 Kingswood's 12 locations offer a supportive place where students can boost their confidence, challenge themselves, build resilience and learn together.
Its curriculum-linked programmes offer a variety of opportunities to try something new, gain a sense of independence and build key life-skills.
Warner Bros. Studio Tour London: The Making of Harry Potter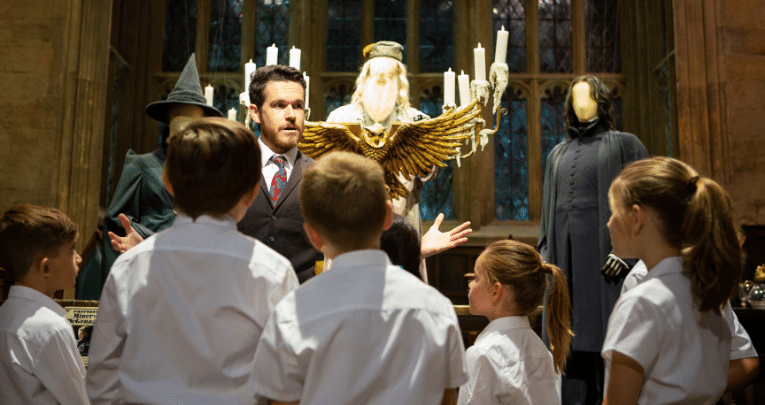 Spend a spellbinding day outside the classroom by stepping into the iconic Great Hall set at Warner Bros. Studio Tour London.
As part of your school visit, take a deeper look at the art of filmmaking with cross-curricular lessons delivered by a team of qualified teachers in purpose-built classrooms.
Treat students to a West End chiller
The Woman in Black is playing at The Fortune Theatre, London, and currently booking until April 2023. Special reductions are available for school groups of 10 or more at certain performances.
Schools can request a 20-minute, post-show Q+A session with the cast or crew and a complimentary education pack is available which offers an in-depth exploration of the play and the production process.
---
Edtech
Kids Club HQ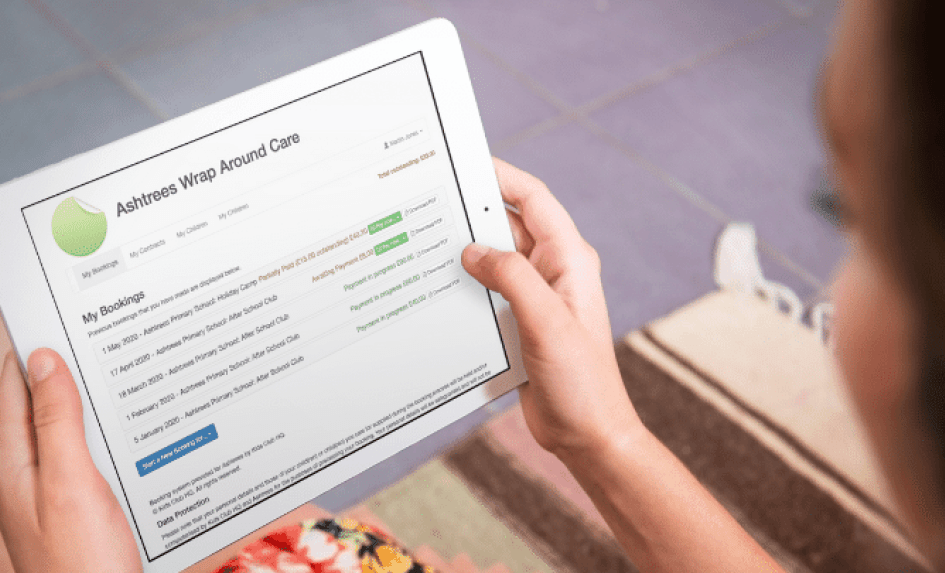 Kids Club HQ is an easy-to-use cloud-based platform for breakfast, after school and holiday clubs with an online booking system for parents and an administration system for the club and admin staff.
Online booking means that parents provide the information you need and keep it up to date and automated billing ensures that parents whose children attend regularly get their bill when it's due without you lifting a finger.
Keep your devices fully powered up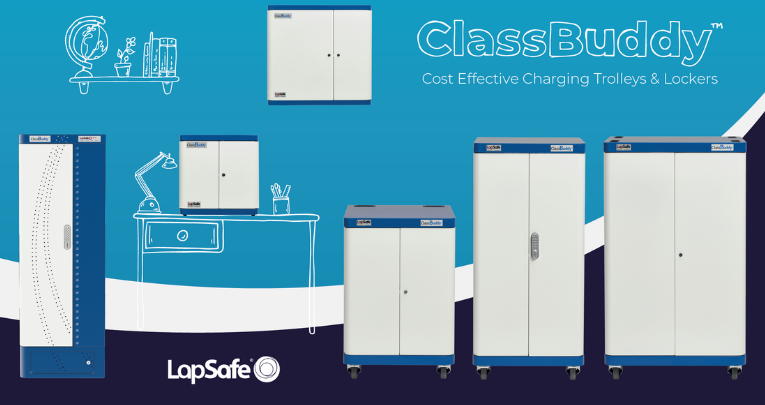 If you're thinking of introducing multiple devices, such as Chromebooks or tablets, into the classroom, read this advice from Lapsafe about buying a trolley or cabinet to keep them safe and charged.
Tapestry online learning journal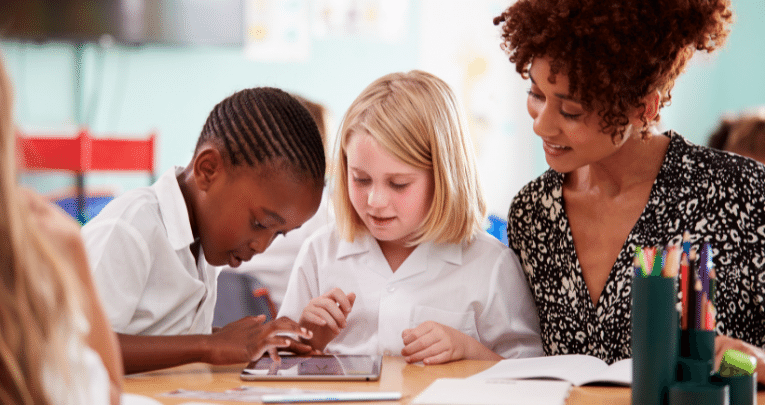 Tapestry is an easy-to-use, secure online learning journal helping staff and families celebrate and support their children's learning from Early Years to Year 6, in mainstream and specialist provision.
Reduce workload, develop your setting and school's provision, and enhance engagement all round.
---
Science resources
High-welfare hatching kits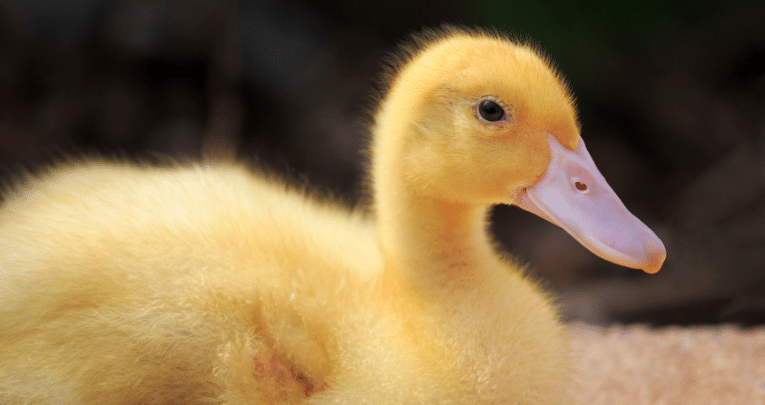 Incredible Eggs is a professional provider of high-welfare hatching kits throughout England and Scotland, with over 10 years experience working in education, rare breed preservation and wildlife conservation.
Everything you need is delivered to your setting, including the ready-to-hatch eggs of your choice.
Coherent KS3 science curriculum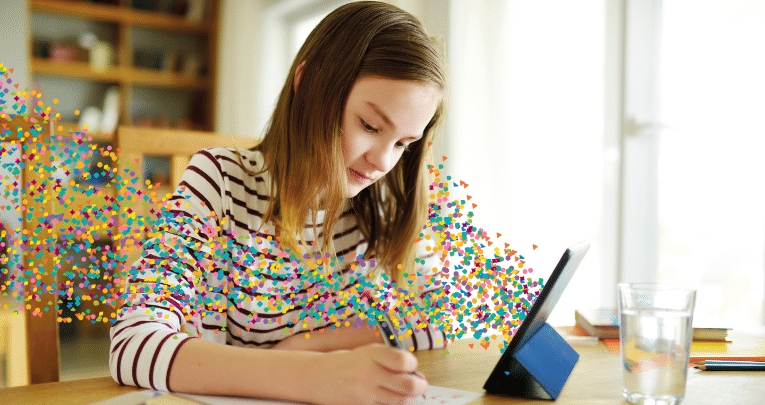 Combining a coherent, evidence-led curriculum for KS3 science with integrated resources, assessment, next steps and CPD, Oxford Smart Activate will save you time and help you to empower your students to become the next generation of future scientists.
Six core components work seamlessly together to make up the full Oxford Smart Curriculum Service: curriculum, resources, assessment, next steps, CPD, and data and insights.
---
Rewards, motivation and community
Best Badges Ltd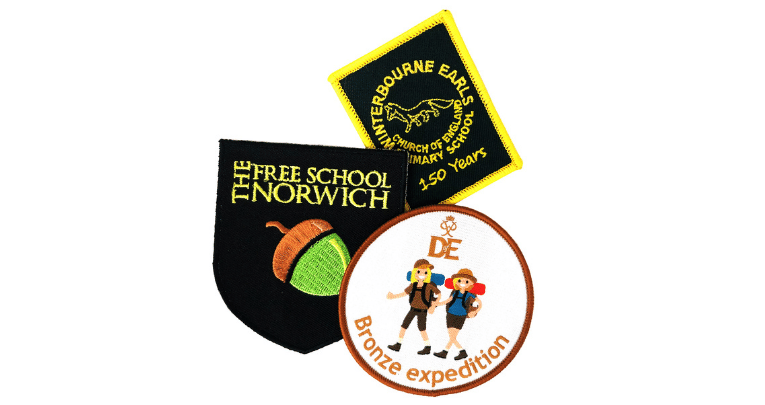 Badges and lanyards are essential for identifying students and staff. They can also be used for rewarding achievements, displaying school spirit or highlighting special events.
Best Badges Ltd can create customised orders that include your school logos, colours or text of your choice.
Primary Teaching Services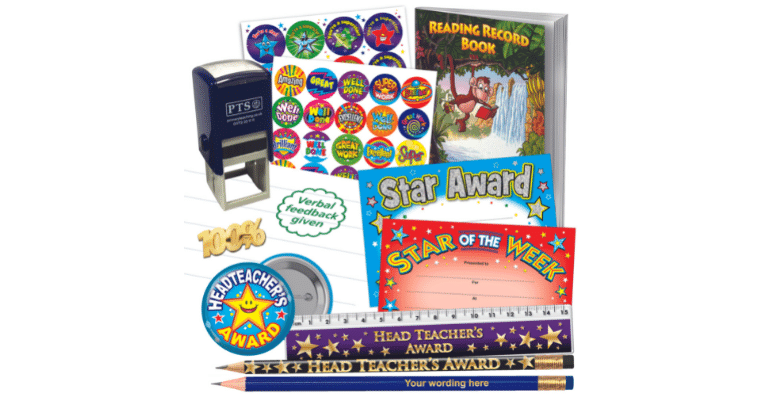 Motivate and reward their pupils with bright, child-friendly designs from PTS, whether that's engaging classroom resources or colourful rewards such as stickers and certificates.
Use personalised products to create unique rewards tailored to your classroom needs, or to match your school's branding.
---
Best of the rest
Share a smile this World Smile Day®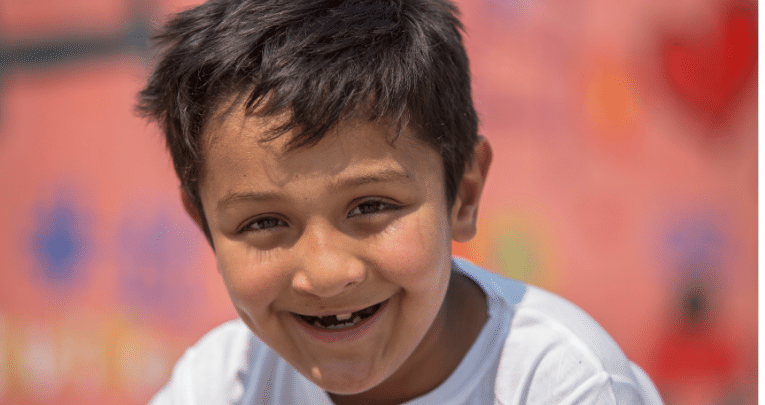 Every three minutes, another baby is born with cleft, a medical condition that can jeopardise their ability to eat, breathe, hear, and speak.
By fundraising on World Smile Day®, 7 October, you can provide free cleft treatment to children globally. Register your support to Smile Train UK on World Smile Day® and receive your free fundraising pack.
Incorporate visuals into your lessons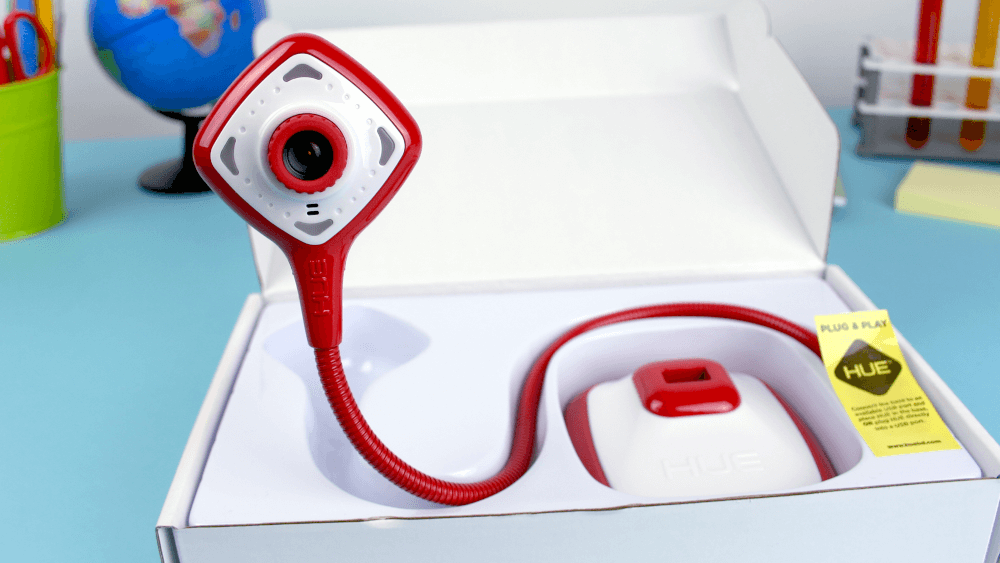 The HUE HD Pro is a plug & play, multi-purpose USB camera that works straight out of the box, and requires no training to use.
Record videos for blended learning, model experiments or calculations, livestream and capture images, or even use it as a basic microscope.
Education Development Trust's National Professional Qualifications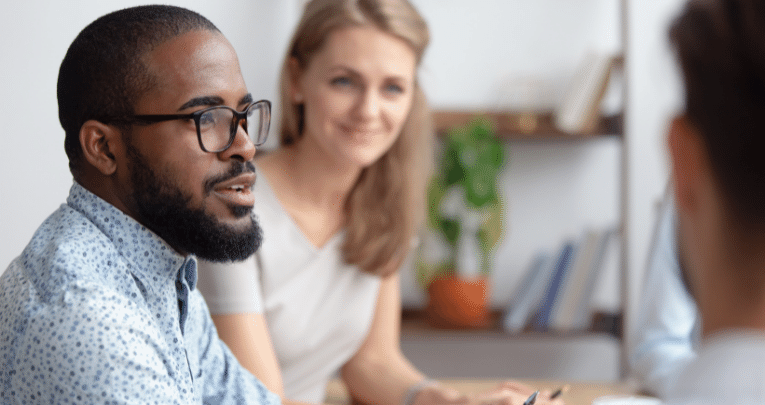 Education Development Trust's National Professional Qualifications (NPQs) empower teachers and leaders to create conditions for change and embed evidence-informed teaching and learning at their levels of control.
Each programme is fully funded for staff at state schools and state-funded 16-19 organisations.
Enquiry-based history learning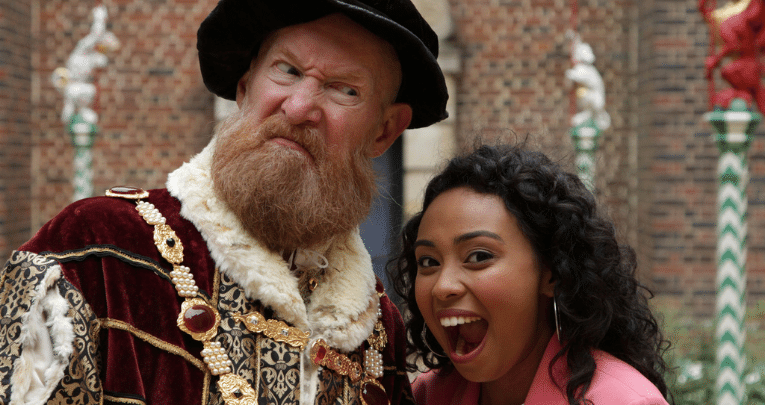 Historic Royal Palaces' investigative film series bring to life the worlds of the Normans and Tudors in a format that's fun and accessible to KS3/4 students.
Each bite-sized film is framed by an enquiry question and ideal for use in the classroom or as part of a homework task.
Language books for under-7s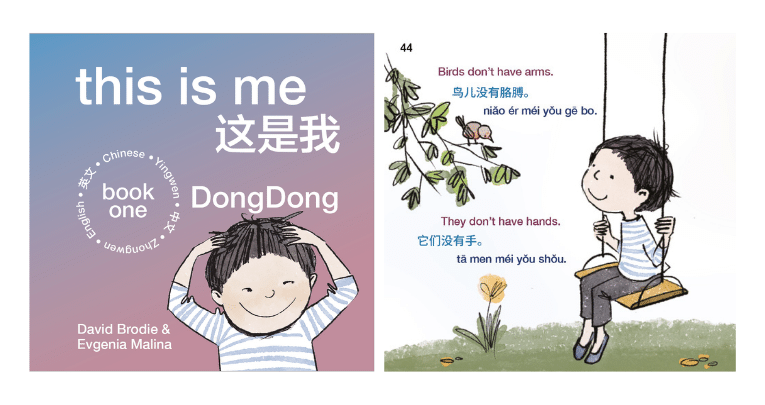 The THIS IS ME series and online support provide carefully paced language acquisition experience. So far, books for English-French and English-Chinese are available.
With audio provided by first language speakers, the books work 'either way round' (eg Chinese-English book can be used for learning English by children whose first language is Chinese, and vice versa).
Physical and musical workshops that rock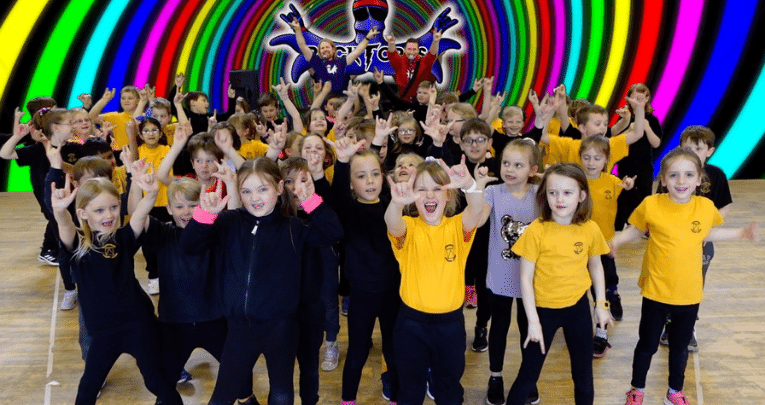 Rocktopus offers award-winning cross-curricular school workshops that leave every child feeling like a songwriter and movie star.
Schools have the choice of two live music workshops – 'Rock The Sport' and 'School Values Rock'.
Both options are whole-school experiences, split into smaller sessions, allowing each child to be involved in the creation of unique songs and optional music videos.
Get pupils sustainability-savvy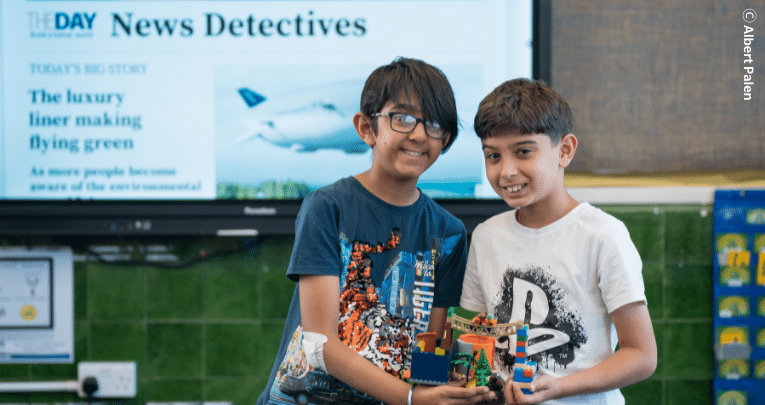 The LEGO Group's Build the Change Tuesday is a brand-new free weekly sustainability news resource for ages eight–13, inspiring children to debate sustainability issues and express their hopes for the future.
Whether it's debating if an elephant can ever be considered human, or contemplating being your own central heating, pupils aged between eight and 13 will develop so many skills, including critical thinking, debating and creativity.
Smart, eco-friendly refuse solutions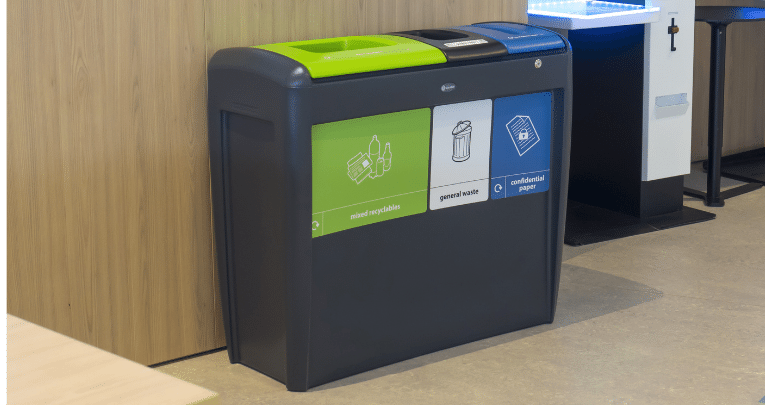 Glasdon produces an extensive range of litter bins, recycling bins, picnic tables and entrances for schools.
The company has over 60 years' experience in designing, manufacturing and supplying essential products which can improve spaces, enhance site safety and support waste management systems and recycling within schools.
Eco-friendly classic picnic tables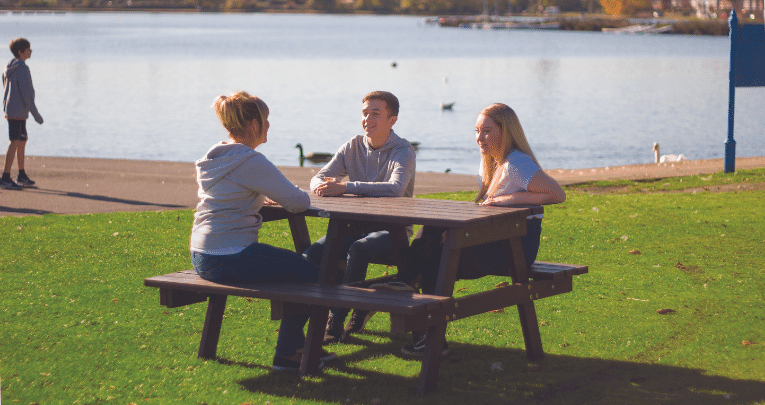 The eco-friendly 100% recycled plastic material used across NBB Recycled Furniture's range will last all year round with no need for any additional treatments – a long-term investment that will save you enormous amounts of time and money on otherwise costly annual upkeep.
Benefit from savings of up to 25% when purchasing multiple tables, allowing you to get the exact number you require for your outside areas at the best possible price.