KS3 literacy – Are your students reading books through to the end?
School librarian Sharan Kaur explains how some students may need extra motivation to finish reading the books they pick up…

by Sharan Kaur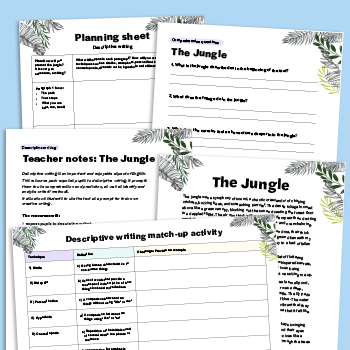 Midway through the 2021/22 autumn term, secondary school pupils were on average 2.4 months behind in their reading.
That's according to research carried out by Renaissance and the Education Policy Institute commissioned by the DfE – research which further found that learning losses had increased by 0.5 months since the end of the 2021 summer term.
Even as we emerge from the shadow of the pandemic, persistent learning losses continue to present challenges to students and teachers across the country. Fostering a deeper enjoyment of reading promises to play a key role in closing this gap, and have an appreciable positive impact on students' progress and attainment.
Competing priorities
Reading will improve every student's comprehension skills, while enriching their phonics and writing abilities. Emotionally, it can even boost students' sense of wellbeing and reduce symptoms of stress and anxiety.
When students fail to take much enjoyment from reading, there's a good chance that they will become disengaged with any books they're reading currently and give up prematurely, before reaching the end. This not only deprives a student of the satisfaction to be had in completing a text, but will also negatively impact upon their learning.
It's common for secondary students to experience competing education priorities as they advance into the senior years of school and prepare for their final exams – a side-effect of which is that they'll frequently have less time available to dedicate to reading for pleasure.
Naturally, English teachers and librarians are especially sensitive to the many benefits of reading across the curriculum – so here, I've outlined a few areas to carefully consider when looking to boost reading engagement and enjoyment within your classroom.
Offer variety
It's really important that students have a range of material to choose from, be it genres, characters or styles of text. Offering a variety of texts will help to boost engagement and enjoyment levels by simply increasing the chances of students finding texts that are relevant to their interests.
For secondary students to enjoy the act of reading, it's necessary at some level for them to connect with what it is that they're reading. Prioritising variety makes it that much more likely that everyone's personal likes are catered for to some extent.
Because as we all know, secondary students can and do hold a very diverse range of viewpoints, likes, dislikes and experiences. The books they can read should be reflective of this. Instead of choosing one book for the whole class to focus on, let students ​​​​​​​​​​​​​​​​​​​​​​​​​​​​​​​​​​​​​​​​​​​​​​​​​​​​​​​​​​​​​​​​​​​​​​​​​​​​​​​​​​​​​​​​​​​​​​​​​​​​​​​​​​​​​​​​​​​​​​​​​​​​​​​choose from a set of available books. You could even facilitate peer-to-peer recommendations by having students share suggestions of books worth reading via ballot boxes.
One resource I've find particularly useful is myON – an online tool providing access to around 6,000 eBooks that can be made available to students, alongside a series of book-specific quizzes for them to complete after each read.
Aside from saving physical space, it's a useful way of ensuring you're able to provide reading material appropriate for different reading levels via digital devices that young people can confidently use.
Reading for pleasure, not practice
It's important to try and reorient the purpose of picking up a book in the student's mind, and make reading an activity they can conceive of experiencing outside of their studies, as a pleasurable activity in itself.
By encouraging students to engage in fiction and/or non-fiction texts based on their personal preferences, they can soon start to associate reading more with 'me time' than yet another teacher-set task they have to complete.
It's also important to celebrate the small wins in a student's reading journey. Another edtech solution we use is Accelerated Reader, which sees students read and be quizzed on books expressly chosen according to their ability. Part of this involves coaching the most disengaged readers to select books that are accessible to them, rather than basing their choices solely on what their friends happen to be reading.
This means that they too get to experience the success and motivation that comes from scoring high in quizzes based on books recommended to them, and are compelled to continue their reading journeys.
Books as diverse as your cohort
The fact that we live in a diverse society is something that can and should be reflected in the books our students read. If we fail to provide access to books that do that, then it shouldn't surprise us if some students opt to disengage as a result.
Thankfully, we have access to more books than ever which portray stories, characters and events that honestly depict the world in which we now live. Texts and characters that students can directly relate to make it easier for them to form
a personal connection with the story being told.
Finally, it's worth exploring the potential to be had in turning reading into a social activity. Why not encourage your students to form a book club, or smaller groups based around reading the same book and delivering a presentation on it once they've finished?
This will allow students to interact with one another, share different viewpoints and, critically, challenge their understanding. Students will thus become more aware of how perception can vary among their peers, and benefit from the motivation that comes with working alongside others on a shared task.
Foundational skills
In a world full of distractions, maintaining secondary students' motivation to read and ability to gain enjoyment from books continues to present a challenge, yet reading is foundational to young peoples' cognitive and emotional development.
Enjoyment of reading at a young age builds skills that are useful across a whole range of subjects – from boosted concentration levels, to enhanced information processing skills and expanded vocabularies.
The communication skills attained from consistent reading will greatly benefit students in all aspects of their lives, both now and well into the future. Teachers and librarians can play an instrumental role in helping students excel in their reading journey – but we can't do it alone.
The declines we've seen in reading amid the pandemic has meant that students now need more support than ever if they're to remain on track, academically. The support of headteachers and SLTs is therefore hugely important when implementing an effective reading culture.
Reading in 2022
47.8%
of children aged 8 to 18 say they enjoy reading
28%
of children aged 8 to 18 say that they read daily
20.6%
of boys receiving free school meals say that they read daily, compared to 32.6% of girls receiving FSMs
24.9%
of 16 to 18-year-olds say that their parents encourage them to read
Source: 2022 Annual Literacy Survey carried out by the National Literacy Trust
Sharan Kaur is a secondary school librarian at Cardinal Wiseman Catholic School in Kingstanding, Birmingham.
Download free Year 7 English worksheets for your class.