KS2 SATs – why they're failing children and what we need to do instead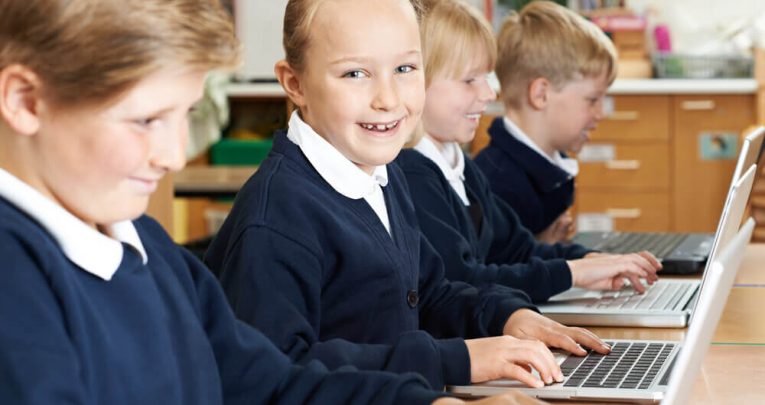 We need to replace the current primary assessment system with online, adaptive tests, argues Eleanor Regan…
With Covid-19 triggering the collapse of our national assessment system over the past two years, pre-existing debates about the future of primary school assessments have received more and more interest.
It would be unfair to claim the current system has no benefits – for example, England's most recent performance in the Progress in Reading International Literacy Study (PIRLS) showed that Year 5 students were significantly above the international median score in reading.
This impressive performance should not be overlooked. That said, our primary assessment system is not without its faults.
Current system failure
The current approach is having a distorting and damaging effect on schools. Overbearing one-off tests such as SATs inevitably encourage a narrowing of the curriculum, and school leaders and teachers are put in an impossible position.
Knowing there is only this one chance to show that pupils have met a certain standard encourages them to focus heavily on the topics being tested, which can limit curriculum time for non-tested subjects such as sport and art.
There is something wrong when the demands of the assessment system mean sacrificing a well-rounded education.
What are SATs used for?
Another problem is that one-size-fits-all assessments can affect pupil motivation. While there is mixed evidence about how stressful tests like SATs are for children, previous research has found that most young learners are indeed aware that their SATs results contribute to an 'official' judgement of them.
Pupils may feel they have 'failed' even if they have in fact made perfectly acceptable progress, which could alter their attitude towards learning. Children should not have their self-esteem undermined by standardised exams that are somehow expected to suit pupils of all abilities.
Clearly, improvements to the current system could and should be made – but how? Our latest report at education think tank EDSK concludes that moving towards online 'adaptive' testing would be a sensible step.
What is an adaptive test?
Computer-based adaptive tests automatically adjust the difficulty of questions to match a pupil's performance, with a correct answer leading to a harder question, and an incorrect answer leading to an easier question.
The research suggests that scrapping existing assessments such as SATs and moving to online adaptive tests for reading, numeracy, and spelling, punctuation and grammar will generate two significant improvements.
Firstly, low impact and shorter adaptive tests would help to reduce the current distorting effects of one-off exams. Our report recommends that pupils would take adaptive tests approximately once every two years, providing regular updates on how they are performing throughout primary school, and relieving the pressures of one-off assessments.
Each test would last for around 30 minutes, with the results compiled, distributed and analysed electronically – meaning no additional burden on teachers. The results would be shared with schools to update them on how children are performing and to support high-quality teaching and learning.
Parents would also be provided with a report at the end of Years 2, 4 and 6 showing their child's most recent results, ensuring they have a strong understanding of progress.
Secondly, introducing adaptive tests may also help improve pupil motivation relative to the current one-size-fits-all assessments. Because adaptive tests are personalised, they would provide a more accurate reflection of every pupil's performance, rather than the standardised approach that we currently have.
This approach would also ensure that every pupil is motivated to succeed and does not become either disheartened by struggling with too many challenging questions, or bored by questions that are not challenging enough.
Does it work?
Other countries are already making use of the advantages that online adaptive testing offers. In Denmark all national tests for primary and junior secondary students are online and adaptive – and they have been since 2010.
Wales have recently replaced their paper-based national tests in numeracy and reading for learners in Years 2 to 9 with online adaptive assessments, and Australia is making a similar move. A successful transition is evidently possible, and given the ongoing move towards it elsewhere, it makes sense that we should also be considering it in England.
We know that many primary school children are already receiving a high-quality education. Nonetheless, this switch in assessment would be a genuine step forward in the way we gauge what pupils know and understand.
With adaptive tests offering a solution to many of the problems in our current system, the time has come for England to get behind this exciting and innovative approach.
Eleanor Regan is a researcher at the EDSK think tank and has co-authored numerous research reports on issues such as the future of assessment and accountability in both primary and secondary schools in England. Follow EDSK on Twitter @EDSKthinktank