Kindness Through Creativity – Can the arts make children more empathetic?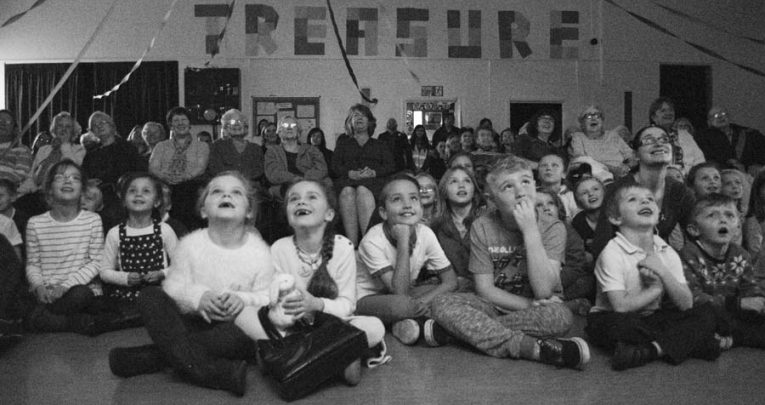 Tina Corri of People United explores how, in an already squeezed curriculum, schools can go about teaching values – and whether the arts might a role to play…
by Tina Corri
In recent years there has been a tangible and increasing emphasis in schools around the importance of teaching spiritual, moral, cultural and social values. Of course, most all teachers will already appreciate need for an holistic approach when it comes to pupils' learning and development, and the significant role that values play in a school's overall ethos.
Nurturing children who are aware of moral and ethical choices, who are empathetic and mindful of the positive role that they can play in their family, community or society is an ambition to be celebrated. But how can this be achieved given the daily demands made on teachers in terms of lesson planning, data gathering, marking and managing attainment targets?
Empathy, compassion and understanding
At People United – an arts and kindness charity – we have just launched Hunting for Treasure, a new resource which we hope will help teachers to do precisely this.
We believe that the arts and creativity have a unique and practical role to play in developing a more kind and caring society. We believe that the arts can encourage empathy, compassion and understanding between people, and can point to academic evidence generated through our work with schools and in neighbourhoods to back this up.
The arts can break down barriers and present different points of view. They can unite us. They can help us question and make sense of the world around us. The arts can offer an inspiring and robust approach to exploring the value of kindness, not to mention other positive human qualities and character strengths.
Steampunk Bob
Every year we commission artists to create new work by exploring a universal theme, such as love, courage, empathy, imagination or belonging. Last year, we commissioned American-born performance artist Bob Karper to take up residency in a Kent primary school and explore the theme of role models. To do this, he became 'Steampunk Bob' – a curious time traveller who arrived at the school one day and visited again on subsequent occasions throughout the term.
Bob worked with each child to explore who they treasured in their lives and why. He avoided the phrase 'role model', instead introducing them to the 'Treasure commission' – focusing on the qualities and values of the people they admired or looked up to, and how they put their values into action.
These interactions took the form of creative activities, ranging from poetry and performance to music and photography. The particular beauty of this commission was Bob's desire to connect the pupils with residents at local care homes. Different generations spent time together sharing stories of their treasured people through singing, re-enacting scenes from each other's lives, a film screening, hand portraiture and an exhibition of treasure boxes.
All the work we do at People United is underpinned by research to see whether what we are doing is actually having an impact. Working with our academic partner, the University of Kent, we interviewed every child before and after the Treasure commission. The research showed that after the residency the children had significantly increased their kindness towards older people, dramatically expanded their knowledge of the arts and were more likely to cite parents as role models. In terms of wider impact, all pupils achieved their Arts Award and the school received Artsmark Gold.
Values-led ethos
We want to share what we learned with other primary schools, and have therefore created a new, free resource. Developed in consultation with teachers, Hunting for Treasure is packed full of tried and tested arts-led and creative literacy-led activities which celebrate values and role models and can be used in assemblies, circle time, as a programme of study or for an Arts Week. It also contains film clips and links to other useful resources.
The activities range from role playing games and praise poems, to making animated films and community treasure maps. Linking to the SMSC, PSHE, Citizenship, Arts and Literacy curriculum, it is designed to support the holistic and personal development of pupils, promote positive links with the wider community and grow a values-led ethos of positivity and kindness.
Hunting for Treasure reflects our mission to create a more kind and caring society through the arts. We hope it will support work around values in other schools, and help pupils to reflect upon the best of humanity.
Tina Corri is Co-Director of People United – a charity that explores how the arts and creativity can grow kindness, empathy and a sense of common humanity. For more information, visit www.peopleunited.org.uk or follow @people_united