Joseph Coelho – the award-winning poet on the power of poetry to change lives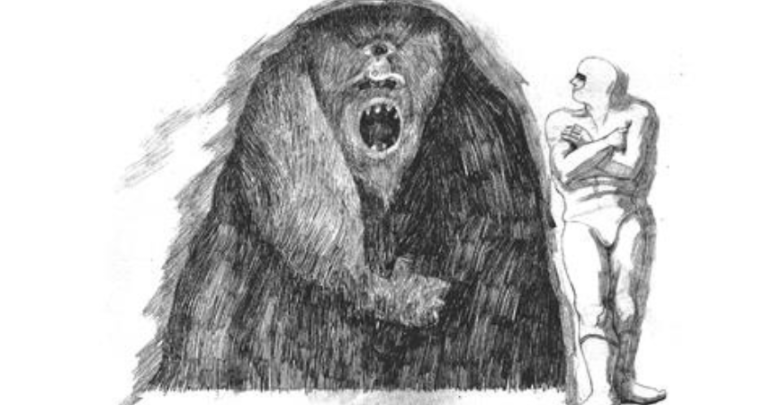 "When I was a child, poetry was confined to the page, but as an adult, I've realised it's that and so much more"
Twenty years of running poetry sessions within schools has shown me that there is a general fear around writing; poetry in particular.
I want to help change that.
I really enjoyed my own time in primary school, and even back then I was entranced by words and poetry.
I have particularly fond memories of teachers reading Anne Holm's I Am David and Allan Ahlberg's Please, Mrs Butler, and of borrowing a copy of Raymond Brigg's Fungus the Bogeyman from the local library.
It was immersing myself in these texts that inspired me to try writing my own stuff. When I first got Fungus I took it straight home and traced the pictures, then attempted creating my own stories to match the images.
From that point, I was hooked! That's the kind of process I'd like to recreate for pupils – that feeling of reading or seeing something, then getting that spark of an idea that you just have to get down on paper. There's nothing like it.
Reluctant writers
Sadly, all too often, reluctant writers can see the process as something that just isn't for them; that writing is somehow difficult and mysterious. Especially poetry.
Teachers often tell me of their own fear regarding poetry, too, so my idea for Poetry Prompts grew out of a desire to provide a resource that will get pupils writing in fun, creative – and most importantly – non-threatening ways.
Each prompt is no more than 10 minutes long, so they're designed to fit into the gaps in the school day.
The idea is you could slip in a prompt during registration, before a lunch break, or perhaps at the end of the day when your class have finished a unit of work and there's a little bit of time left.
I want these writing moments to be fun and engaging – not just for children but the adults, too – and for them to be seen as gentle invitations to write, helping to rid our classrooms of this fear of putting pen to paper.
And the inspiration doesn't have to be existing poems, or a book, necessarily. There are ideas everywhere – you might write about what you can hear, or see from your classroom, for example.
If you are using texts to inspire kids, you can use any kind of format that they're already interested in. But, of course, your children might also surprise you in their choice of reading material.
My love of language actually came into its own when my grandmother gave me her old dictionary and thesaurus – not something you'd think would be especially interesting for a child, but I couldn't get enough!
Bringing words to life
Another thing that really brought poetry alive for me was discovering the performance poetry organisation, Apples and Snakes.
In my early 20s I saw poets like Stacy Makishi sharing poems and smashing eggs filled with paint; and performers like Francesca Bears creating whole theatrical shows using poetry.
The form completely shifted in my mind, becoming a theatrical art that could include lighting, sound, costume, voices, and physical theatre.
When I was a child, poetry was something that was definitely confined to the page, but as an adult, I've realised it's that and so much more – it is song, it is theatre. It is emotion made into a dance of words.
And engaging in poetry – in whatever form – can be incredibly powerful.
Some of my favourite memories are where I've experienced a child with elective mutism choose a poetry session as the place to share their voice.
This was a huge inspiration behind my book My Beautiful Voice, which tells the story of a little girl who doesn't speak, but who, through gentle and patient listening and encouragement from her teacher, finds the courage to talk.
I've met with some absolutely brilliant teachers who have worked with children like this over weeks and months, and sometimes years, to find their voice.
Being able to be a part of that – even a small part – is extraordinarily humbling and exciting.
Joseph Coelho is an award-winning performance poet and writer. He is currently the Waterstones Children's Laureate for 2022-2024, and you can see his Poetry Prompts series at tinyurl.com/tp-JCPoetryPrompts 
*illustration by Kate Milner, from The Boy Lost in the Maze by Joseph Coelho (Otter-Barry Books)