International inspiration – What can other countries teach us about curriculum development?
Meena Wood explains why, when it comes to curriculum development at secondary level, there are some powerful lessons to be learnt from overseas…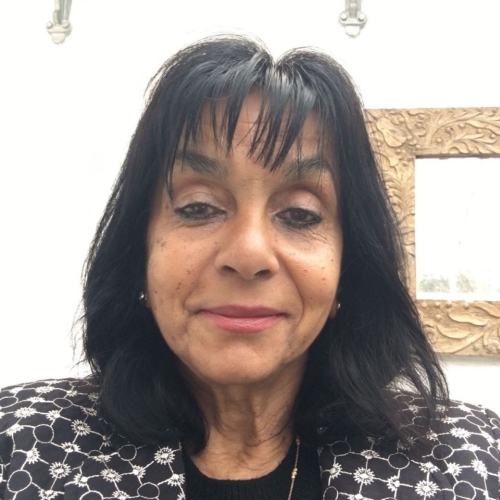 by Meena Wood
In today's global society, school curriculums should be enabling young people to acquire powerful knowledge equally across humanities, arts, science and technology.
In countries as diverse as Singapore, Finland and Estonia we've seen settings utilise an 'adaptive curriculum pathways model', designed to ensure equal parity for academic, creative and technical subjects. In Singapore and Estonia, for example, learners can choose between different disciplinary pathways or opt to combine them.
This flexibility demonstrates a commitment to social levelling, as well as a recognition that all skills and knowledge can facilitate viable pathways to lifelong learning and employment.
Occupational know-how
A key aim within the Estonian education system is for students to become creative, multi-talented, socially mature and reliable citizens.
Vocational education is seen as a valuable way of fostering certain skills and attitudes, passing on occupational know-how and preparing students socially for employment and lifelong learning. Young people there can move from vocational education into higher education and vice versa, in the event that they wish to change direction later in life.
The Finnish curriculum meanwhile, employs the popular 'Yritsklyla entrepreneurial village' – a model that facilitates 'applied learning', enabling students to gain authentic, hands-on experience of knowledge and skills as applied in various real-world contexts.
Or consider the curriculum followed by schools in Singapore, which allows for flexible, academic and technical curriculum pathways, with students free to transfer between courses during higher level studies.
Ownership and purpose
England's Ebacc curriculum, however, continues to sit apart from its international equivalents in that creative/ performing arts, technology and computer science don't presently enjoy equal status with more traditional 'academic' subjects.
Widening the Ebacc by introducing a similar system of adaptive pathways would enable KS3 students to continue studying core subjects while retaining the freedom to choose a broad, balanced and inclusive curriculum at KS4.
This would bestow upon students a greater sense of ownership and purpose. Subjects and studies relevant to students' interests contribute greatly to those moments where learning becomes truly memorable and meaningful.
Phenomenal learning Another notable feature of the Finnish system is the 'phenomenal' – a multidisciplinary curriculum touching on multi-literacy, entrepreneurship and creative thinking, based around self-directed and enquiry-based learning.
Students are given structured opportunities to examine complex global and local challenges from a wider perspective, helping them develop critical thinking skills while being encouraged to understand the bigger picture by viewing issues through multiple lenses – such as those of a geographer, historian, sociologist, scientist or economist.
For instance, a sustainability project might seek to evaluate the impact of global climate change since the Industrial Revolution by examining historical changes in scientific understanding, people's lifestyles, favoured habitats and eating habits, and draw on these to try and predict the future.
Rather than keeping different subjects in separate silos, project-based learning of this kind can help connect students' knowledge and skills within a relevant and authentic context.
Holistic thinking
That's why we should be paying closer attention to curriculum development, teaching and assessment approaches that have proven successful in international contexts, and potentially adapt these within the English curriculum for the greater good of all learners.
Innovative schools, such as School 21 and Firth Park, have already implemented project-based learning. Similarly visionary schools including Thomas Tallis, REACH and Cabot have meanwhile sought to shape their curriculum through their values.
Moving educational objectives away from simply knowing information, as indicated by exam results, and towards holistic thinking – learning to learn – while applying knowledge acquired in real-life contexts should, therefore, be seen as a key objective for all teachers and practitioners.
Meena Wood (@WoodMeena) is an educational consultant, trainer and author of Secondary Curriculum Transformed: Enabling All to Achieve (Routledge, £19.99); receive a 30% discount when ordering a copy via routledge.com with the code 'SCT230'