Importing Ideas Like Singapore Maths Or Lesson Study Only Works With An Ethos Of Trust, Not Scrutiny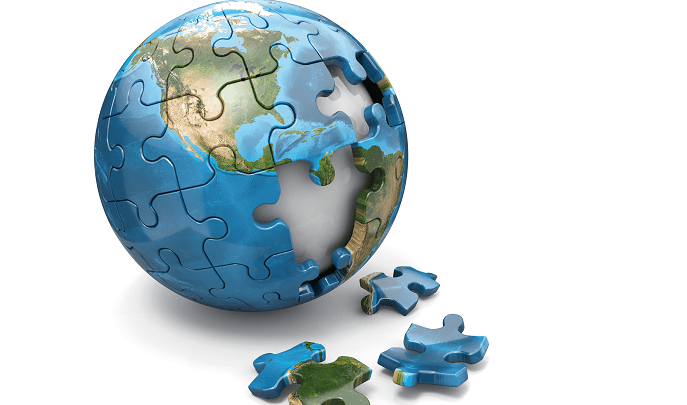 It sounds good when schools say they are 'doing' mastery, but is it actually working, or do they just have all the gear and no idea?
I grew up playing sport. I was fortunate to play and coach at a variety of levels throughout my 20 years as a volleyball enthusiast.
Something it took adulthood to rid me of was an obsession with kit.
I truly believed that the team that looked the best would play the best.
I thought that to be respected as a team, we had to have what every other team had: the newest trainers, the best uniform, fancy tracksuits.
Even though this theory was proven wrong to me over and over again, it wasn't until many years later that I realised whether I had on Nike or not, the things that mattered most weren't available to buy.
I remember the day I changed my view. It was the first match of the national championships and we were playing a team that we had never come across before. They looked incredible in warm-up and we were nervous. However, when it came time to play, they stank. They had all the right kit and, individually, all the right skills, but they couldn't pull it together.
It reminded me of schools I hear about that are 'doing' Singapore maths or lesson study. Sounds good, but is it working?
Bandwagon trends
At the moment in England, we're exploring certain 'popular' Asian nations that have had success in international tests.
Terms such as 'Singapore maths' and 'lesson study' seem to be buzzing around. The latter term is a concept involving groups of teachers collaboratively planning, teaching, observing and analysing learning and teaching in 'research lessons'.
They record their findings and, over a cycle of research lessons innovate or refine a pedagogical approach or teaching strategy that improves learning.
In 2015, I was fortunate enough to spend some time in Singapore. I watched a number of lessons and spoke to teachers and school leaders in a variety of schools. What struck me was the alignment between the university system, the ministry of education, the school leaders and teachers. Everything was in harmony and intentional.
The underlying beliefs about education and the professional culture required for everyone to achieve were crystal clear.
I spent the weekend before the start of this academic year at the World Association of Lesson Study (WALS) conference at the University of Exeter. As a leader of a lesson study school in the UK, it was remarkable to hear the stories and impact of lesson study from around the world. In particular, I listened to a couple of groups from home and abroad that made presentations about the challenges they faced with sustaining this technique in their schools.
One of the teams discussed the challenge they had with helping teachers see lesson study as the interrogation of learning, not teaching. Another examined the difficulty a cluster of schools had in 'keeping the momentum going'.
In certain countries, these 'barriers' came up over and over again throughout the weekend. I was puzzled by these sorts of issues. At Three Bridges, lesson study just seemed to work.
Complex puzzle
In my own doctoral research I've been examining the impact that enacting lesson study has on school culture and teacher self-efficacy in the UK.
At the beginning of my study, I surveyed teachers' beliefs about current school culture and collaborative activities. The results came back high, which had me in a bit of a panic. How would I show that lesson study had a positive impact if we started out high to begin with?
However, the answer to why lesson study works was in the initial responses.
It works where an already established ethos of professional capital exists: professional collaboration, trust and a deep focus on learners and learning.
Lesson study is only one piece of a complex puzzle in school and system success. What is evident is that schools that attempt to enact lesson study in a culture of high-stakes scrutiny and accountability, schools where professional trust is low and pay-related observation is high, cannot effectively sustain activities like lesson study.
Taking one element from 'popular Asia' without interrogating its place in the surrounding educational and professional culture is a recipe for failure.
Just as Beckham's kit isn't going to make me a footballer, lesson study isn't going to improve teaching and learning on its own. We have to look beyond the obvious systems and ask deeper questions about the professional cultures and systems at work that create the conditions necessary for those programmes to flourish.
Less marking, more feedback. Fewer proformas, more thinking. Limit scrutiny, unleash autonomy. Reduce individual accountability, increase collective responsibility. Fewer followers, more leaders. Less teaching, more learning.
It is our underlying beliefs as school leaders that create the conditions for lesson study to succeed.
When we point fingers at teachers, they point fingers at the children. When we ask teachers to collaborate, they ask students to do the same. We cannot have systems that scream low-trust and expect our teachers to engage in high autonomy. 'Collaborate today, be interrogated tomorrow' is not a mantra in successful lesson study schools. It is a recipe for disaster.
At Three Bridges, we are interrogating our culture. We aren't looking for the one-size-fits-all, one-stop-shop English programme that will get us great writing scores, or the maths scheme that will help us ace the SATs.
We are searching for the 'hidden' factors – the ones behind the maths or English, requisite for every teacher and child to flourish.
Over time, we hope to piece together the common elements we believe make each of those nations produce intelligent, critical and agile learners, coupled with courageous and confident teachers, in an environment characterised by professional capital.
But one thing's for sure: we still have a long way to go. There's so much more to do.
THE FOUR PROFESSIONAL TRAITS OF HIGH PERFORMERS
1 Learning This has been clear in all successful systems and schools I have visited. They believe that teachers are life-long learners and support all staff in both school and personal development goals. They also take a shared responsibility for the development of their teachers by providing and seeking out excellent development opportunities. 2 Collaboration and enquiry This is the best way to develop teachers. Lesson study is a great way for teachers to study learning from the sideline of their classroom and immediately evaluate the impact of their teaching. Planning together is short-term, learning together is long-term.
3 Autonomy and decision making Once teachers have been allowed to research, network and collaborate, we must free them to make decisions about instruction and children that stretch beyond test scores. A teacher-in-a-box is not a teacher at all.
4 Trust We must question our obsession with scrutiny and evidence. We should replace our notion of accountability with responsibility. In a school where we are stewards of children, we accept collective responsibility for their progress and attainment. The next generation of master teachers is turned towards other professions and many of our greatest are paralysed by these procedures. The unintended consequences heavily outweigh any benefit.