How To Take the Stress Out of School Readiness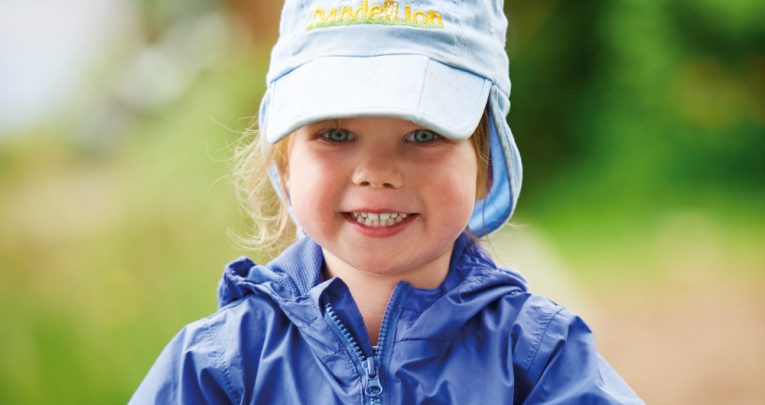 Hayley and Emma from award-winning Dandelion Education explain how their flexible, child-led approach is helping children step up to Year R…
"Is my child 'school ready'?" is a question early years settings are asked a lot by parents. At Dandelion it often comes in a slightly different form, namely, "This is amazing, but will my child be 'school ready' if they come here?"
Now, both are valid questions, but, we'd argue, the question we should all be asking is, "Is this school 'child-ready'?"
Sadly, this isn't the question and, reflecting on Ofsted's recent Bold Beginnings report, it may never be – so bearing in mind our current situation, what does 'school readiness' actually mean, and how can we best support children to cope with the demands placed upon them?
Key skills
In our view, to be 'school ready' children need to be independent in self-care and able to vocalise their needs; able to follow routines and expectations; able to sit for sustained periods, demonstrating focus and interest; competent in both fine and gross motor control; able to communicate in a range of social situations; and able to regulate emotions and self-regulate.
Vitally, children also need to have a developing love of learning with an enquiring mind. Having taught in primary schools previously, and considering the huge jump that children are now expected to make from Reception to Year 1, we also believe that children should have a good grounding in phonetic skills and a sound foundation of understanding in number, shape, space and measure.
These are not revelatory statements and, unless a child experiences developmental delays, has particular learning issues or attends an inadequate setting, these attributes should be developed by the time a child transitions.
It's worth stressing that a delay in meeting these benchmarks isn't necessarily a failing of an early years setting. Some children are summer-born and thus may be at a disadvantage to some older peers, which could impede their progress.
It's also important that parents take responsibility for preparing their child – attending induction days, speaking to other parents and asking the school the 'right' questions, based on how their child learns and their own educational principles.
(Our advice to parents is, if you don't like the answers to those 'right questions', it's time to look for a different school!)
Flexi-schooling
We strongly advocate keeping Reception-aged children at Dandelion, suggesting either flexi-schooling or that parents defer their start for a year.
As Dandelion employs full-time teacher/managers with experience across the primary sector, we are fully equipped and aware of where children 'need to go', so flexi-schooling is an obvious option for us.
Our approach, in which children attend Dandelion for two days each week and a mainstream setting for three, works extremely well as a transition tool. Some of our children even continue this into Year 1, and schools are slowly becoming comfortable with the split.
Sadly, however, this offer can be only be taken up by parents able to pay, due to schools funding.
In the cases of summer-born children, or those with additional needs, this extra year of truly child-led learning ensures children have the skills they need to move on smoothly to either the local school or another of their parents' choosing.
It is a commonly held belief that attending a nursery close to the child's intended school will make them more 'school ready', but will it?
It's more advantageous for a child to attend a high-quality setting, with highly qualified staff, that's 10 miles away than it is to attend the local preschool, which may not offer comparable standards.
If a child has the skills and experiences needed to transition, then they will make friends and settle better into any new environment.
It is a Dandelion dream that all parents, and all early years settings, will begin to question schools and insist on their child-readiness; that funded flexi-schooling will become 'normal' best practice, benefiting all children; and that less emphasis will be placed on spreadsheet outcomes and more on children's holistic development.
But Dandelion began as a dream, and some dreams do come true!
Dandelion is an 'outstanding' outdoor nursery. Visit dandelionsnorfolk.com.