History school trips – How to address difficult subjects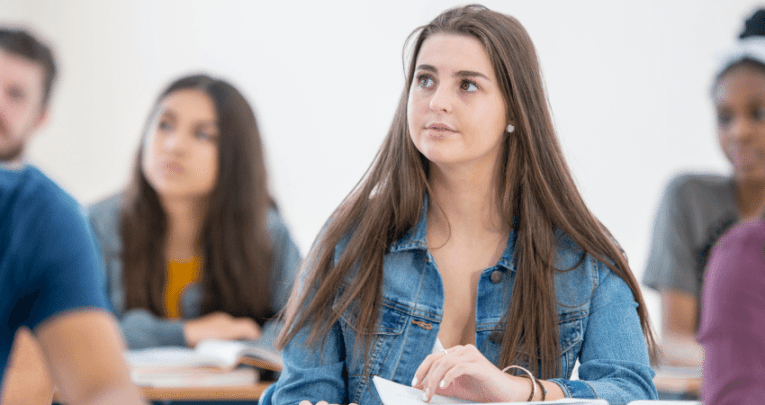 Addressing difficult subject matters outside the classroom can be daunting,
but with the right support it can be an impactful and rewarding experience…

Producer in the public engagement and learning team at Imperial War Museums
When planning history school trips, our initial thoughts are often about logistics – concerns over costs, coaches and cover are all too familiar – but what about the content of the visit itself?
How much initial thought is put into preparing for what students might encounter, questions they may ask, how they may feel and what reflection time might be needed after the visit?
At Imperial War Museums, our collections often address difficult historical issues as part of our mission to explore the causes, course, and consequences of conflict.
Staff and volunteers are expertly equipped to have challenging conversations with school groups and families in a way that not only complements a variety of curriculum outcomes, but delivers them in a safe and supportive way, placing emphasis on context and robust safeguarding.
Elsewhere, a wide variety of cultural and historical sites address a range of challenging topics across the curriculum, and many of the same strategies and considerations will apply when planning and undertaking a successful educational visit.
These school visits are so important to students' learning, both in terms of the academic benefits of seeing topics in context outside of a classroom, but also the social benefits of tackling these subjects and empowering students to understand their role as global citizens.
Understanding challenging topics
History teachers are familiar with addressing many challenging subjects in the classroom. Curriculums cover war, genocide, terrorism, slavery and empire, which raise a wide range of issues such as independence, race, religion, exploitation, class and nationalism, as well as different political systems and doctrines.
But difficult issues can be found in many curriculum areas, from addressing the context of characters in historical literature, to understanding today's global challenges such as climate change, religious conflicts or wealth distribution.
Some educational school trips may overtly seek to address complex topics, and other times you may find yourself faced with a situation which stimulates emotions and questions from students that you had not anticipated.
Direct experience
Taking school children outside the classroom to address issues in context can be a valuable way of approaching topics from a different angle and bringing history to life, whether that be exploring different attitudes to artworks in a gallery, experiencing a historical site or place of worship, or visiting organisations that enable students to meet and learn from people who have direct experience of these challenging issues themselves.
Where to start
It's important that you feel prepared for the topic and setting before addressing this with students.
If you are taking other staff with you, they should be briefed in advance so they feel comfortable supporting students during the visit. This might include background information on the topic itself, context around what students have studied so far and key information about the site you are visiting, such as objects or people students may encounter.
Remember that all your students (and staff) will bring different expectations and personal experiences to the visit, and they may find some aspects triggering which you do not.
Plan your day carefully, considering the order in which topics might be addressed, what to do at more challenging times of day, and grouping your students and staff effectively.
Learning sessions on history school trips
Many organisations will offer guided learning sessions or provide resources to help you get the most out of your educational trip. These interactive experiences can be a great starting point from the experts to get you thinking.
Avoid the assumption that booking a formal learning session means the day is planned for you – there will doubtless be free time, and you are responsible for ensuring this also has some structure, purpose and support in place.
A helpful way of achieving this can be to use prompts and open-ended questions to focus students' thinking. You might choose an image or item which enables them to engage with the topic directly, particularly if the scale of the issue is overwhelming.
For example, instead of attempting to approach The Holocaust through statistics, which can be incomprehensible, try starting with a focus on the stories of one or two ordinary people and considering how what you have seen in the museum affected their lives.
Select these carefully to encourage students to think about different experiences and viewpoints.
Challenge students to analyse where information has come from and why the museum has chosen to display it in this way – curatorial decisions are rarely a matter of accident.
Museums are not just filled with objects, but also people. Encourage students to respect that their peers or members of the public may also be making sense of the same challenging objects and stories in their own way.
There may be an opportunity to meet staff or volunteers who share personal stories and eyewitness testimony, such as Imperial War Museums' We Were There veterans, who have all experienced conflict first-hand, and it is important to consider their emotions and personal boundaries.
Plan questions and set clear expectations in advance of these interactions, as these can be hugely valuable and memorable encounters for students when approached with care.
Back in the classroom
For some difficult questions there are no right answers, or you may not have all the information you need to answer effectively on the spot – this is okay and demonstrating this to students is an important part of the visit.
Discuss together how you might find out more: other organisations you could approach or appropriate ways that your students could respond to the issue if they feel strongly about taking action after what they have seen.
Encourage students to note down feelings or questions during the day, then allow sufficient time to address their responses back at school in a familiar environment.
Just because a topic is difficult or confronting, we should not avoid it; as educators we should seek to model to young people how important it is to address these issues respectfully so they can build the confidence to do the same.
---
Planning your school history trip
Preparation
When researching school trip ideas, read background information on the subject/location and where possible do a planning visit to familiarise yourself and address the issues below.
Discuss the topic in a familiar environment before your visit to ensure students know what to expect.
Environment
Find out whether breakout spaces are available for discussion/reflection. Be aware of particularly confronting issues/items and where they may be displayed.
Plan timings carefully – avoid tackling the most confronting issues directly before or after lunch when students may be distracted.
Expectations
Set expectations around appropriate behaviour in certain public spaces, for example near memorials.
Discuss some ground rules for conversations around the topic – students should feel safe and confident to ask their questions and share opinions.
Context
Consider when in the learning unit you will make your visit – giving students context for what they will experience will avoid harmful misconceptions and ensure they gain a deeper insight from their visit.
Outcomes
Whilst you can never fully anticipate the direction students' reactions and discussions may take, set out what you hope the visit will achieve in terms of knowledge, critical thinking and giving students a deeper understanding of your topic.
Write these as broad or reflective questions, which you can use to frame discussions.
---
Kirsty McKenna is a producer in the public engagement and learning team at Imperial War Museums and works across their Schools & Families programmes.