Government U-Turns Over Forced Academisation Plans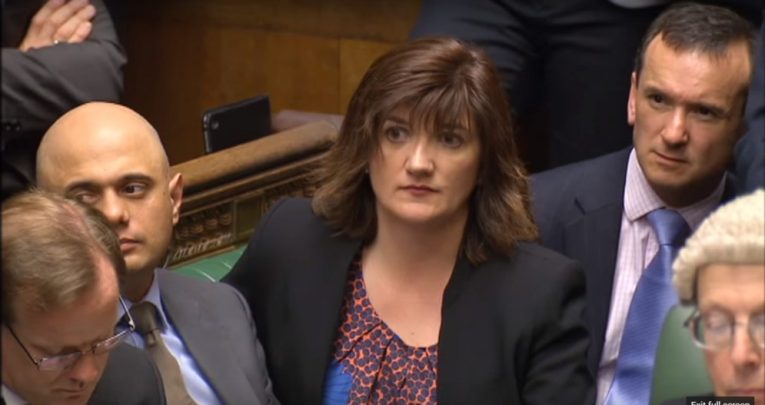 Department for Education announces that conversion of all schools in England into academies will not be enforced by legislation

by Teachwire
The Department for Education has announced a series of changes to the plans outlined in its education white paper – the key one being that those schools in England yet to convert into an academy will no longer be compelled to do so by law.
Outlining its 'next steps to spread educational excellence everywhere', the DfE states that it, 'Has decided, while reaffirming our continued determination to see all schools to become academies in the next 6 years, that it is not necessary to bring legislation to bring about blanket conversion of all schools to achieve this goal.'
The requirement for underperforming schools to undergo conversion into a sponsored academy remains in place, however, the announcement noting that 104 such orders have been issued within the last month. What the government describes as 'good' schools wishing to convert will also continue to receive the support necessary to do so.
Conversion conditions
Although the government's ambitious – and highly contentious – plan to legally compel all schools in England to convert is now no more, it does intend to introduce new legislation under which schools will be forced to convert in the following two circumstances:
• In cases where it's 'clear' that a local authority can no longer viably support its remaining schools in an area that's seen a 'critical mass' of academy conversions – though it's yet to be confirmed how the term 'critical mass' will be calculated.
• If an LA consistently fails to meet a 'minimum performance threshold' across its schools – a threshold that's similarly yet to be defined.
The government has also announced a package of measures intended to support small, rural schools The previously announced national funding formula for schools will include targeted 'sparsity funding' for over 1,200 small rural schools. There will also be a 'double-lock' put in place, whereby both local and national governments must agree to closure of any small rural schools that have converted to academy status.
Small schools judged as being successful will now not be required to join an academy chain. The government expects most small schools to join a multi-acadamy trust, though some able to demonstrate that they are 'sustainable' will have the option to convert alone.
The Secretary of State for Education, Nicky Morgan, said of the changes, 'I am today reaffirming our determination to see all schools to become academies. However, having listened to the feedback from Parliamentary colleagues and the education sector we will now change the path to reaching that goal.
'By focusing our efforts on those schools most at risk of failing young people, and encouraging 'good' and 'outstanding' schools to seize the opportunities of conversion, we will ensure the continued growth of the academy programme, empowering frontline heads and school leads, and transforming even more children's education.'
The profession responds
Some of the comments issued by organisations in reaction to the news
Dr Mary Bousted, general secretary of the Association of Teachers and Lecturers "It has taken the combined efforts of parents, teachers, school leaders, governors, Conservative councillors, MPs and education unions to get the Government to see sense and to back away from a policy which had no rationale and no merit. ATL members have consistently raised their concerns with their councillors and MPs.
"Perhaps we should be thankful to the Government for exposing the weaknesses in its academies programme and its inability to substantiate its claim that academies perform better than local authority maintained schools.'
Chris Keates, general secretary of the NASUWT "This is another humiliating failure for the Chancellor of the Exchequer. Teachers, school leaders and schools have been subjected to an unnecessary period of anxiety and panic as a result of his ill-conceived and politically motivated statement, which did not even command the support of the Tory rank and file, particularly in local councils, and caused rebellion in his own ranks. It is disgraceful that teachers and school leaders, already under enormous pressure and stress, were ever subjected to this.
"Although the plan to convert every school to an academy has been dropped, the Government is still subjecting schools in particular Ofsted categories to forced academisation and still regards structural change as the answer to raising standards. This aspect of the academisation policy has not changed and the NASUWT will continue to challenge it."
Cllr. Roy Perry, chairman of the Local Government Association's Children and Young People Board "We are delighted that the Government is listening to our strong opposition to forced academisation, which has been echoed by MPs, teachers and parents and backed up by evidence.
"Our recent analysis of the grades achieved by all schools under the more rigorous Ofsted inspection framework proved that 81 per cent of council-maintained schools are rated as 'good' or 'outstanding', compared to 73 per cent of academies and 79 per cent of free schools. It is right that these schools should not be forced down the academy route unless they make that decision themselves.
Malcolm Trobe, interim general secretary of the Association of School and College Leaders "Virtually everybody in education disagreed with this policy, and it is good to see that the Secretary of State has made this concession, although we note that full academisation remains the government's aspiration.
"Certainly, the plan to compel all schools to become academies was unfair and unnecessary and we wrote recently to the Secretary of State strongly expressing our disagreement. We know that the government shares our belief in an education system with schools at the forefront leading improvement. It is a contradiction in such a system for government to seek to impose structures on every school from above.'