Good role models – How has Covid-19 changed pupils' career aspirations?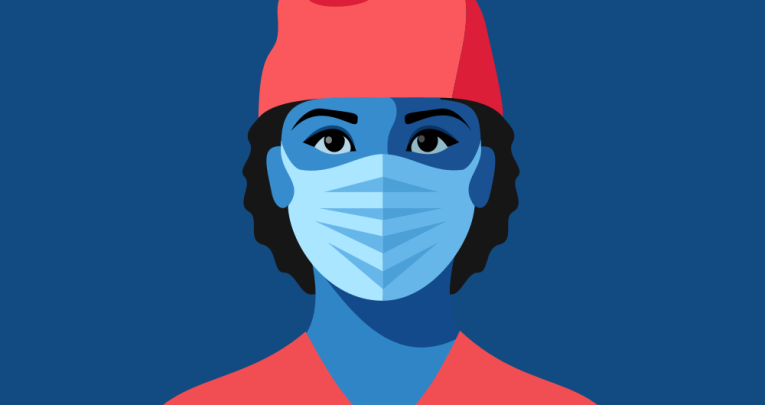 Do kids still want to be YouTubers? Lockdown caused a seismic shift in children's career aspirations – it's our job to help pupils discover positive role models, says Professor Dr Ger Graus OBE…
According to a survey of 1,000 children in 2017, more than three quarters of children aged six to 17 aspired to be YouTubers, vloggers and bloggers.
The research, by travel firm First Choice, revealed that 34% of children would like to be a YouTube personality, while one in five wanted to start their own channel.
Traditional career choices, such as teaching, were much less popular.
The research also revealed that children would rather learn how to use video editing software instead of studying traditional subjects such as maths and history.
It's no surprise that YouTube stars have become celebrities to young audiences. The content produced by these stars is fervently consumed and has a powerful hold over children.
However, according to new research from Kids Insights, there appears to have been a seismic shift in children's occupational aspirations over the past few months, with scientists, teachers, supermarket workers, doctors and nurses now the new superheroes of the Covid-19 generation.
Are these new role models about to, once again, change the dynamics of career aspirations and educational priorities? Perhaps.
Role models come into young people's lives in a variety of ways. They are educators, leaders, mothers, fathers, peers and ordinary people encountered in everyday life.
In my case, they ranged from Robin Hood (his bravery and sense of fairness) to Dutch football manager Johan Cruijff (his ability to orchestrate a team).
When I was 10 I wanted to be able to speak like Dr Martin Luther King, be a doctor like heart transplant pioneer Christiaan Barnard, teach like my German teacher Mr Beurskens and actually be my grandad.
There are, I believe, at least five criteria required to elevate a person or profession to role model status in the eyes of a child:
Demonstrate passion for what you do and have the capacity to infect others with it
Show a clear set of values and live them in their world. Lead by example. Children admire people who act in ways that support their beliefs. It helps them understand how their own values are part of who they are and how they might seek fulfilling roles as adults
Demonstrate commitment to community. Be others-focused as opposed to self-focused. Freely give your time and talents to benefit people
Show selflessness and acceptance of others who are different to you. Be fair
Demonstrate the ability to overcome obstacles. Young people admire those who show them that success is possible
Of course, the reign of the vlogger was always going to be flawed as a framework of aspirational longevity.
Despite YouTubers being influential in shaping trends and guiding pop culture, a lot of them don't really fit the role modelling matrix in the first place.
I was lucky – I chose well: Robin Hood, Johan Cruijff, Dr Martin Luther King and Christiaan Barnard all stood the test of time, as did, of course, Mr Beurskens and my grandad – for me anyway.
My mantra has always been that children can only aspire to what they know exists.
Over the past few months, they have not only witnessed the existence of rewarding jobs and careers, but have vicariously experienced the value of them.
It is vitally important, now more than ever, that we continue to inspire and educate our global citizens of the future.
Surely, as adults, this is our role. We need to facilitate the experiences that lead to the discovery of positive role models.
Let's collectively draw up a list of experiences, both within and outside school, offline and online, that we believe children are entitled to by, let's say, age seven – and then again at 11, 14 and 16.
It could include visiting museums, galleries, restaurants and capital cities; taking part in sports; attending a concert; performing on stage; receiving an award – the list goes on.
It is our collective duty to twitch curtains, open doors and widen children's horizons, so all pupils can write their own narrative of what is possible.
We can do this through leading by example, role modelling and facilitating experiences. And when we do this, we find ourselves in a world where not every classroom has four walls, where the environment becomes a teacher.
It is these experiences that lead to bigger dreams, greater aspirations and better role models. As author Roy T Bennett, said, "If you have a strong purpose in life, you don't have to be pushed. Your passion will drive you there."
---
Professor Dr Ger Graus OBE is global director of education at KidZania. Previously he was chief executive of the Children's University. Follow him on Twitter at @grausger.