"Getting Published takes Perseverence and Luck" says Worst Witch Author Illustrator Jill Murphy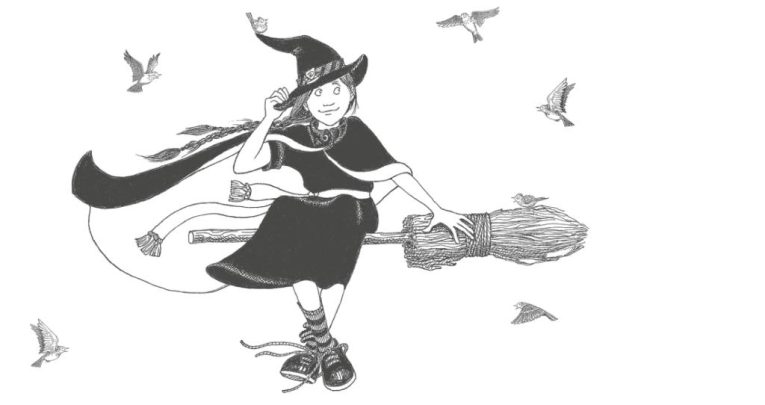 Jill Murphy started writing books before leaving primary school – but it took luck and perseverance to get her work published…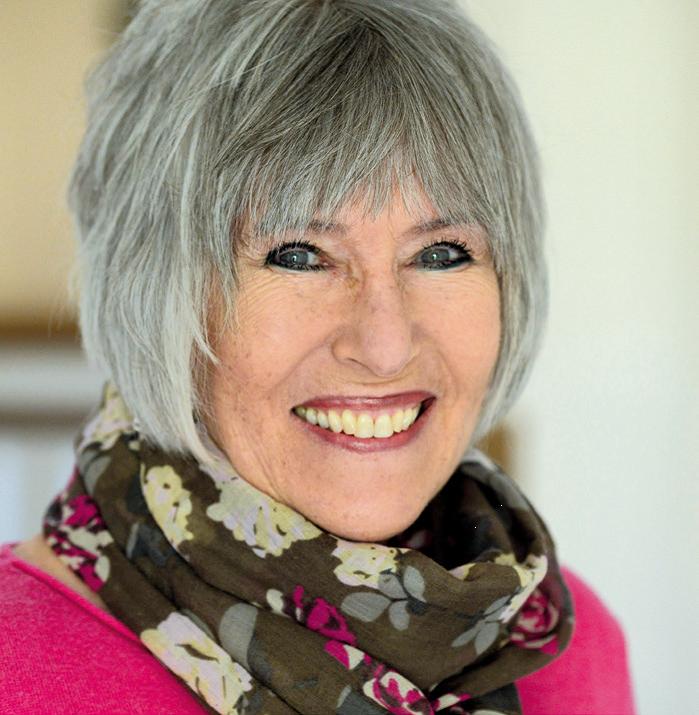 by Jill Murphy
I was definitely an early starter when it came to literacy. We weren't a well-off family by any means, but my mum – who had worked in a library, and given up her job when she married, as one did in those days – was mad about books, and passed that passion on to me.
In fact, she wanted to be a writer herself (something I only found out later), so when she discovered that I was interested in stories, she encouraged me in every way she could, as if I was her raw material.
She would iron the brown paper bags in which we got our fruit and veg so that I could draw on them; my earliest memory is of sitting on the floor, aged about two, surrounded by sheets of artwork.
As I got older, sketch-pads of best quality were special treats, received with huge excitement at birthdays or for Christmas, and reserved for the creation of little storybooks, which I would write and illustrate myself.
Thanks to the dual blessings of an older brother who liked comics, and an excellent visual memory, I was reading easily at three years old – and by the time I left primary school, I'd completed and carefully stapled together 92 small books from my own imagination; if the technology that's available to children today had been invented back then, I doubt I'd have achieved half of that.
In fact, I worry that the perfection delivered by computers is getting in the way of children's ability to express themselves with their own ideas.
The process for getting better at writing and drawing by hand, is much like learning to play an instrument – spending time doing it, over and over again; but no one really practises in this way any more, because everything is there on screen at the touch of a button. It must be quite a challenge for teachers.
I did enjoy learning things at primary school, although corporal punishment was still permitted at the time, and we had some teachers who seemed to enjoy making the most of that option, which was rather frightening.
Luckily, they weren't all like that, though; Miss Trainer for example, who taught me for the first year, was very nice. My early reading ability, good memory and precocious art skills definitely came in handy, too – as my headmistress once drily observed, I could always "draw myself out of trouble".
I didn't pass the 11+, but I got an interview for the grammar school and was offered a place on the strength of that, much to my headmistress' anxiety on my behalf.
She called my parents in to see her, and told them, in my presence, that she really didn't think this would be a good idea, because although I was a "sort of genius" when it came to writing and drawing, in all other subjects – including common sense – I was essentially hopeless.
I remember sitting and listening while the adults discussed me as though I wasn't there; and although at the time I thought it was rather rude to describe me in that way, as an adult I can see that my headmistress had a point.
Much as she had predicted, I "bumped along at the bottom" of the grammar school for the next five years in everything except English and art – but I had good friends, and of course, the whole experience gave me the character of Mildred Hubble!
I started writing the story of Mildred when I was 14. Originally, the reason she didn't fit in at a school for witches was because she was, in fact, a fairy.
I drew her with pointed ears, and described her as wearing a tight vest, to hold in her growing wings (a psychoanalyst could have a field day with that, I'm sure!)
However, when I wrote the version that finally got published, I realised that the fun of the story came from the fact that it was a jokey satire about an institution that took itself very seriously.
It was turned down by three publishers, who insisted that children would find a book about a school for witches too "scary".
The Worst Witch was eventually taken on by Alison & Busby, thanks to a series of coincidences involving me spending time in Ghana, and a friend meeting Margaret Busby (Ghanaian herself, and considering starting a children's list for her imprint) at a publishers' party in London.
Peace at Last was published nearly a decade later, and almost by accident, I found I had a career.
When I was growing up, my favourite books were The Lion, the Witch and the Wardrobe, and The Secret Garden.
On the bookshelf in my living room, I have a copy of The Worst Witch sandwiched proudly between those very titles, and seeing it there gives me immense satisfaction: I did it, I was resilient, I stuck at it, and I didn't give up when faced with barriers; those are important things, I think, to teach all our children.