What I love more than anything is when children show a real interest in something, when it sparks their imagination, and they are given opportunities to explore whatever it might be in depth.
This happened with a book we read recently, chosen by some children on a visit to the local bookshop. Big Brown Bear's Cave by Yuval Zommer was an immediate hit, with the children not only retelling the story but linking it to their own home – their 'human cave'.
We built on this by encouraging parents to complete a sheet with their child at home to share the learning and prompt discussion.
Children attempted to write the number on their door, the number of people living in their house and the number of rooms.
We talked about children's 'caves' at circle time, encouraging them to tell us all about their homes, which was fantastic for developing communication and language skills as well as confidence.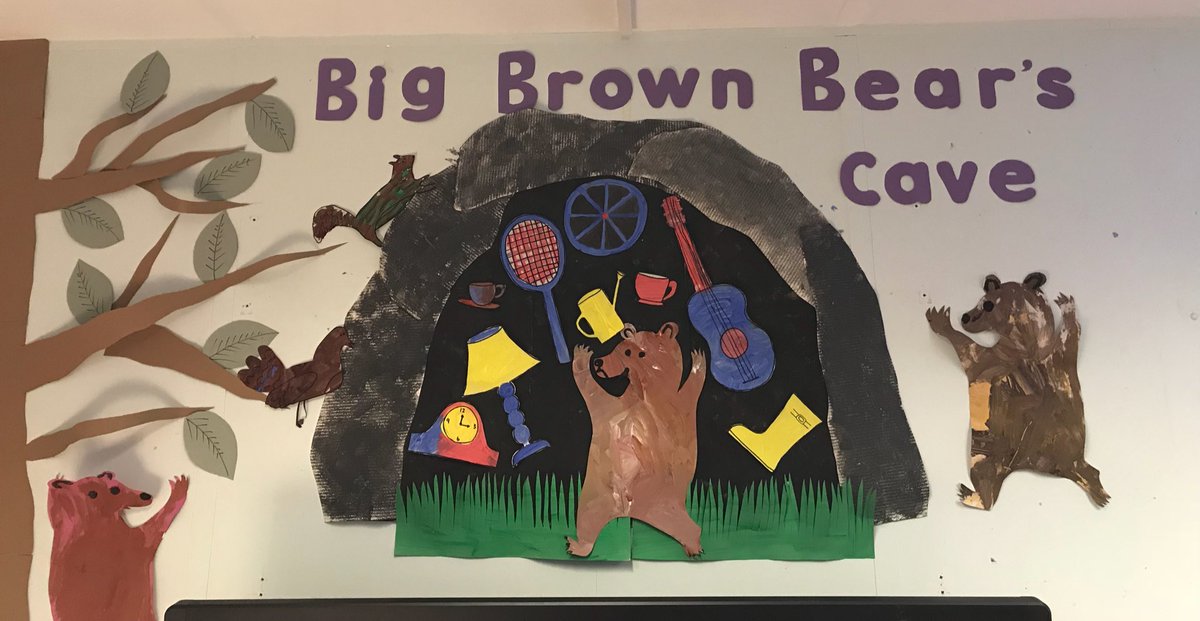 Making pizzas
As always, we involved the children in our planning, seeking their ideas and building on interests. Making 'bear pizzas' was a suggestion which we duly went with.
Children used a combination of mozzarella cheese, olives, ham and peppers to make their bear face, and although not all of them resembled a bear in the end, the process of learning was fantastic to see.
It prompted lots of wonderful vocabulary as the children explored the ingredients and discussed what they wanted to use and how.
Catch them all!
On another day, some of the bears at Busy Bees were feeling a little mischievous and snuck out of the door. A member of staff saw them running across the carpark towards a wooded area so we decided we needed to go and get them back.
Each bear was numbered 1–10 so we knew which order we had to collect them in – great for number recognition and counting in sequence.
The bears were hidden high up, low down, under leaves and in branches, giving us an opportunity to use lots of positional language. Children delighted in the hunt, squealing with excitement when they discovered a bear!
Throughout this period, we had an ongoing project of creating a wall display. Children looked at the illustrations in the book and decided that we should have a cave with lots of 'stuff' in; they thought about how many bears there should be and what colours to use.
Over a period of days, children cut, painted and coloured, and helped put everything on the wall. They are very proud of their achievement and talk animatedly about it between themselves.
The focus on this book has seen our environment and planning change and flow with the children's interest – just the way we like it!
Emma Davis is manager at 'outstanding' preschool Busy Bees Ledbury (@BusyBeesLedbury).
Get FREE weekly updates, lesson plans and resources sent to your inbox!