Keeping active – Find the sport you love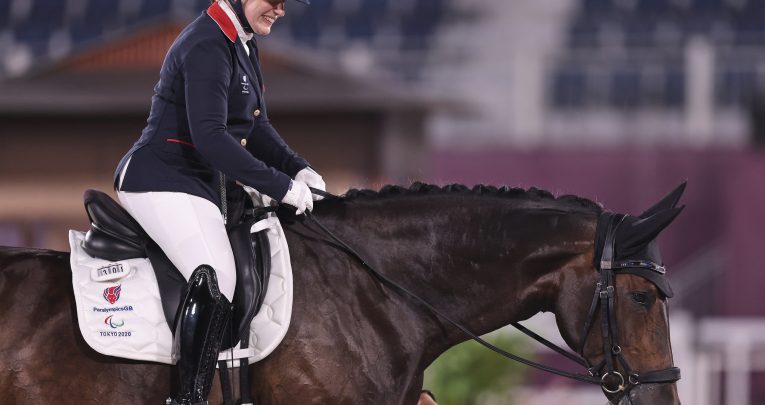 We hear from Natasha Baker MBE about her journey to becoming a Paralympian, and the new virtual activities that can get pupils active and inspire the next generation…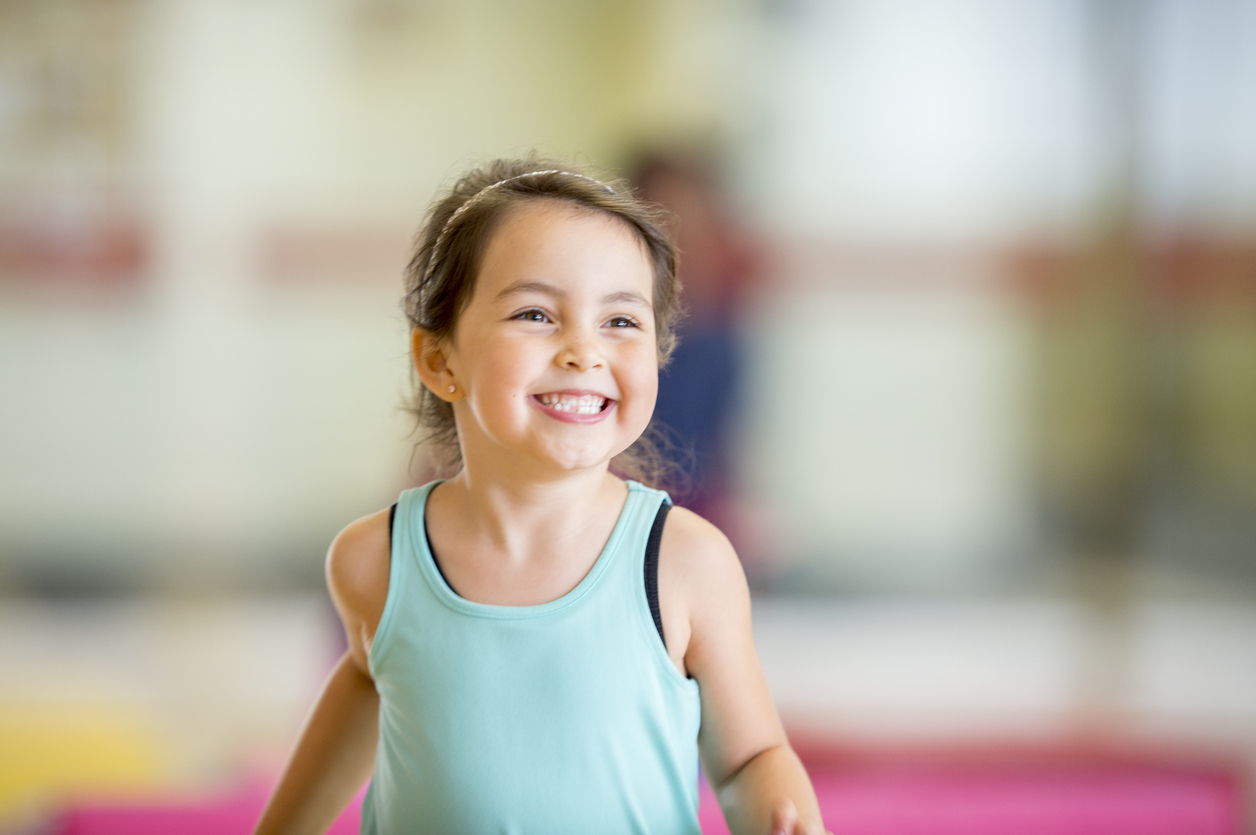 Natasha Baker is a British six-time Paralympic Equestrian Champion. Natasha contracted a virus at the age of 14 months, Transverse myelitis – a rare neurological condition which caused nerve damage and left Natasha with no feeling in her legs.
With physiotherapy, some of the feeling returned and Natasha was able to train herself to walk again. From a very young age, she found her passion in horse riding.
"I grew up on a farm and always loved horses. My parents gave me lots of opportunities to try different activities and find my thing – I swam, went to Brownies, played piano and played the violin, badly!" says Natasha. "But riding was always my passion.'
'When I was 9, my physiotherapist at school told my mum how much riding meant to me, and introduced us to the Riding for the Disabled Association (RDA).
"At 10 years old, it was the summer of Sydney 2000, and I got my first glimpse of the Paralympic Games – seeing others go out and be exceptionally good at sport. I didn't know what dressage was, but I was mesmerised. We were really lucky as the Para Equestrian team came to our RDA centre and we got to see the medals. That's when I decided I wanted to be a Paralympian."
Tough decisions
"I did my A-Levels over three years because I was trying to get to the Beijing Paralympic Games in 2008. I applied to university after completing my A-Levels, but only stayed six months – it wasn't for me," Natasha tells us.
"I was training for London 2012 and I wanted to put everything into riding. Something was going to give. I had to make some tough decisions and I had to work hard, but the underlying dream was there."
In London, Natasha won double gold and set two Paralympic records: "Winning two gold medals at my first Paralympic Games – that was never part of my plan; my plan was to get there and to do my best.
It just shows that if you work hard, you can achieve it. Just 12 years after seeing the Games on TV for the first time, I was winning gold medals."
Making it to Tokyo
Tokyo, Natasha's third Paralympic Games, was a very different experience: "The run up to Tokyo was a really difficult time for all athletes. While my horse, Lottie, and I had to deal the stress of travel and restrictions, it was really tough for others – one rider had Covid; a horse went lame; and another had a veterinary issue. It was the most stressful build up to a competition I've ever experienced."
"Qualifying was different because we couldn't travel abroad," explains Natasha. "Lottie, was relatively new to me and had never been outside of the UK, so I didn't know how she'd react to travelling. We were all just relieved to get there."
"We didn't have family with us, my fiancé couldn't be there and neither could Lottie's owners. We caught up on Zoom, but with the time difference that was in the middle of the night. It was always going to be strange this year."
"I was up against World Champions but Lottie really held her own to achieve Individual silver," says Natasha. "And we won Team gold! None of us had said that Team gold was on our radar. We thought maybe bronze, but Team gold was a surprise."
"Because it was such a challenging build up to the Games, we really united as a team – so it has been my favourite competition, if you take London 2012 out of the equation! It was really special because of the way we pulled together as a team. We were all riding relatively new horses, so we've really bonded and built confidence for Paris 2024."
"My advice to anyone thinking of getting involved in a sport, and anyone inspired by the Paralympic Games, is to try as many different sports as you can and find where your passion lies. Once you find it – join a club or take part with friends, get out and meet people.
I feel lucky that I can get to do a sport that I love every day. Find the sport that you love, and whether it's for fun or you're aiming for a professional level – the most important thing is to enjoy it."
Get Set resources
Get Set is Team GB and ParalympicsGB's youth engagement programme. Get Set is a flexible, cross-curricular youth engagement programme for pupils aged 5 to 19, which uses the Olympic Values of friendship, excellence and respect and the Paralympic Values of inspiration, determination, courage and equality, to help young people fulfil their potential in all walks of life.
Schools can use the programme to support a range of subjects, including PE, Art, PSHE, geography, leadership, and volunteering.
The programme also increases pupil engagement, confidence and team working, as well as giving pupils a chance to develop new skills, and change perceptions about disability. "Just 30 minutes a day of physical exercise boosts mental wellbeing," says Natasha. "It doesn't have to be a sunny day; it's great for you to get outside on a winter's day."
"Get Set offers a chance to get all children engaged. The activities are for disabled and non-disabled pupils, so everyone can join in."
Natasha created and recorded her own activities for the Get Set Travel to Tokyo challenges: "The activities feel like fun games rather than exercise, and the focus of the challenge appeals to children's competitive natures.
Some schools have won prizes – a kit, equipment or a virtual ambassador assembly. There's something for everyone – whole families can take part, individual children or whole classes."
Bound for Beijing
Following the success of the virtual Travel to Tokyo resources, and in celebration of the Beijing 2022 Winter Olympic and Paralympic Games, schools can now access a brand-new virtual challenge – Bound for Beijing.
Pupils can learn about the spirit and Values of the Olympic and Paralympic Games with free resources which encourage a healthy lifestyle and boost pupils' confidence and perseverance.
Children travel in teams to go on a virtual adventure to the peak of Mount Spirit, exploring different winter-themed locations, discovering more about the Winter Games, and finding new ways to get active. Challenges provide fun activities linked to the Winter Games, including 'Winter Tens' – 10-minute activities to help pupils and families stay fit.
Team GB athlete Joel Fearon (Bobsleigh) and ParalympicsGB athlete Millie Knight (Para Alpine Skiing) will be setting their own challenges… And look out for a chance to win a virtual visit to your school!
Free inspirational posters!
Inspire your pupils with free downloadable posters of Paralympic athletes and their most notable quotes from this year's Games.
Natasha Baker is a British Paralympic Equestrian Champion, motivational speaker and commentator.
---
Get pupils, friends and family active with free Bound for Beijing activities. Follow on Twitter: @GetSetCommunity and visit getset.co.uk/resources.
Main image ©ParalympicsGB