Enseignement Sans Frontières – Teaching Abroad In A Post-Brexit World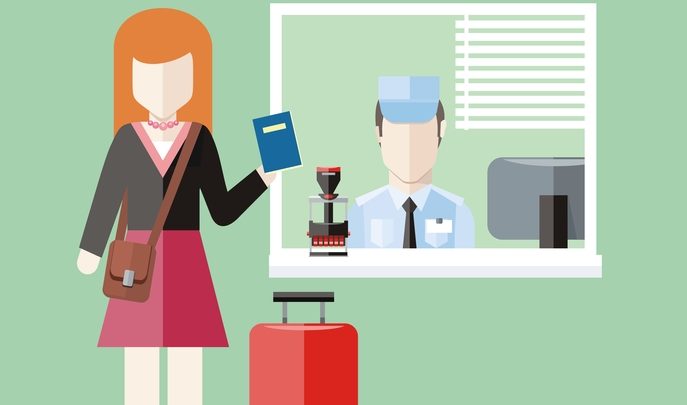 So what does Brexit really mean? For teachers, the answer could involve both challenges and opportunities, says Andrew Wigford…
People may have been complaining about the value of the pound during holidays to Europe this summer – but for British teachers working in Europe, the immediate impact on their income has been positive.
Many international schools pay in local currency, which is currently worth much more in comparison to the pound. In other words, many teachers have received an effective pay rise without the school paying more. By spending earnings in the UK, or transferring savings back home, they'll get more for their money.
Theresa May might have now given us a clearer timetable, but with the market uncertainty accompanying what will still be a protracted process of Brexit, British teachers working in Europe will likely get to enjoy such financial benefits for several more years.
And given that most international school employment contracts last just one or two years, opportunities still exist for British teachers wanting to enjoy the benefits of working in Europe before the UK finally leaves the European Union.
Long-term impact
The long-term consequences of Britain exiting the EU are still unknown for international schools across Europe and for British teachers wishing to work there, with free movement of labour being the main concern.
"For us to recruit a non-EU teacher, we have to prove that no suitable recruit could have been found within the EU in order to secure a skilled migrant visa,' says Lorraine Wittenberg, recruitment and admissions co-ordinator at HSV International School in The Hague. 'As this is very difficult, it is not something we do at the moment."
This could prove be a real challenge for the school once Brexit finally takes place. "We pride ourselves on hiring highly qualified and experienced teachers, predominantly from the UK,' Lorraine adds. 'If it becomes too difficult to secure them work visas – if that does become necessary – we will have to rethink our recruitment."
Teachers currently in Europe and wishing to stay there could be faced with challenges too. "No one is yet saying that those in employment can simply continue as if nothing has changed,' says Malcolm Davis, director of the International School of Bremen. 'The renewal of contracts might involve the same steps as a new hire."
Because of this possibility, Lorraine Wittenberg and her British colleagues at HSV are currently looking at whether applying for permanent residency or Dutch citizenship might allow them to continue living and working in the Netherlands without restriction.
Some British teachers with international career ambitions are even researching their family trees for any links to Ireland that might let them apply for citizenship, thus giving them access to European job opportunities that they might otherwise not be entitled to. Of three new British teachers to have started at HSV this year, two have Irish passports. "They'll be fine, regardless of Brexit," says Lorraine.
Demand and supply
Steve Ellis, secondary school principal at Dresden International School, agrees that Brexit will create challenges for international schools in the EU wishing to hire British teachers. "It will add more complexity, more paperwork," he observes. However, he adds: "I sense that employing British teachers will continue."
Interestingly, the number of international school teaching jobs in Europe could actually increase. Many analysts are predicting a relocation of some businesses from the UK due to Brexit, which could potentially benefit international schools. Peter Kotrc, director and CEO of Berlin Brandenburg International School observes that, "Some places like Frankfurt, where banks will have to move, will experience further pressure on school places and new international schools will open."
The impact of Brexit isn't just being felt in Europe, of course. Brian Christian, principal of The British School in Tokyo, told the TES in July that the Brexit referendum had benefited his British teachers. Because of the week pound, Brian's staff who are saving their earnings in the UK are significantly better off. "A year ago, a pound was costing me ¥185; it now costs me ¥135," he said. His assistant head is British. "She contacted me a week after the referendum to say she had never had such a rapid pay rise, but it didn't cost me anything! This could help with recruitment."
Britain's economic uncertainty has created a golden opportunity for British teachers, who are in extremely high demand among international schools. Not only do they have the incentive of extensive job choices and excellent career opportunities all over the world, but right now they have the chance, when paid in foreign currency, to earn comparatively more. For many teachers, it might be an opportunity that's too good to miss…
Andrew Wigford spent 16 years teaching and leading in international schools before launching TIC Recruitment; for more information, visit www.ticrecruitment.com or follow @ticrecruit