Engaging in the scientific method helps these pupils build confidence and grow into responsible stewards of the world
At St Bartholomew's, the idea that children are the future is more than just a cliche, finds Charley Rogers…
When you think of a Christian school, your first instinct may not be to think of it as a science-led institution. Well, in the case of St Bartholomew's, you'd be entirely wrong.
Grounded in the tenets of the Church of England, this two-form entry primary in Lewisham is about as far from a religious stereotype as you can get.
The scientific approach is, at St Bart's, as integral as the Christian one, and both are imbued with curiosity.
---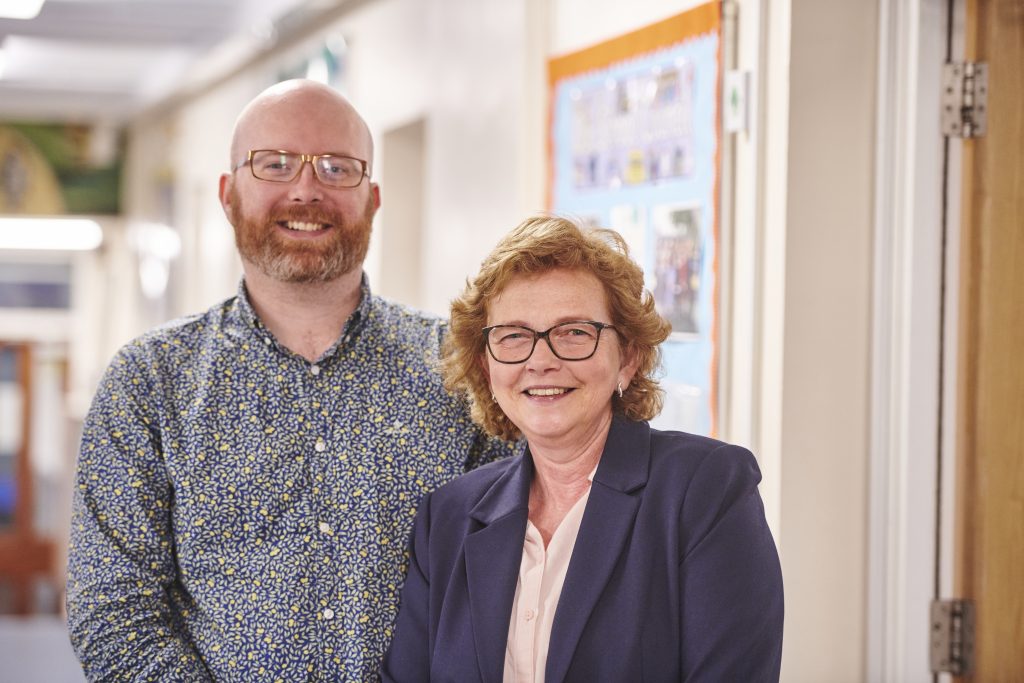 School profile
Name: St Bartholomew's Church of England Primary School
Headteacher: Daniel Meyer
Location: Lewisham, London
Ofsted rating: Good
Size: 374 pupils
Extra info: The school is linked with and supported by the parish church, St Bartholomew's, in Sydenham
---
Responsible stewards
This curiosity is an essential part of everything that happens at the school. "One of the key drivers for the Church of England is how children experience the world," explains headteacher Daniel Meyer, who is new in post this year, though he has been at the school for a while.
"We want our children to be responsible stewards of the Earth, to be good human beings and to be passionate about understanding what's around them, and developing it. It's a cliché for a reason – they are the future."
Equipping pupils with the skills and knowledge to enter into that world is something that St Bartholomew's is very keen on doing.
"Children need to be prepared to make a difference," says Daniel, "and that's part of our identity as a Church school. Many people around the world think of science as something that's almost allowed to constantly move and adapt, and that the Church of England is, has been, and always will be the same.
"But that's simply not true. What we've been seeing, and hopefully what we'll continue to see, is the Church adapting and moving forward, to reflect its congregations, which in themselves are incredibly diverse."
So, lots of threads have come together to help the school achieve things like the Primary Science Quality Mark Gilt Award (which they got in 2020), an achievement of which all the staff are very proud.
One of those threads is the work and passion of former headteacher Sara Sanbrook-Davies – who retired at the end of last year – and of science leads Sue Smith and Maria Lucas-Williams.
"As a school, we had a passion for science," says Sara, "and we decided we needed to gain more focus in our curriculum. So we engaged the Primary Science Quality Mark and the Space Quality Mark.
"We used the latter as a hook across the curriculum – when Tim Peake went to space, we capitalised on that interest and ran with it to improve our science provision."
Again, this came back to curiosity. And not just the curiosity of the pupils, but of all staff. "The most important thing about the Quality Mark is that it wasn't just myself, Sue and Maria saying we needed to do it," adds Sara, "but it involved auditing the entire school, from resources, to the children's progress, to staff training and CPD – it had to be holistic," she says.
As part of the whole-school audit, Sara and her team created questionnaires for the children, to gauge their views, but also made sure that staff were on board.
"As Daniel has termed it, we wanted our pupils to be able to build this 'constellation of connections'," says Sara, "and for that to work, we needed a sense of connectivity across the staff, and in the way that we operate."
The idea was that everyone would work together, she explains, and understand that it would be a long journey – not only for science, but for the entire curriculum.
Because the way that St Bart's engages in science isn't only through subject knowledge, but by embodying its spirit of investigation and iteration.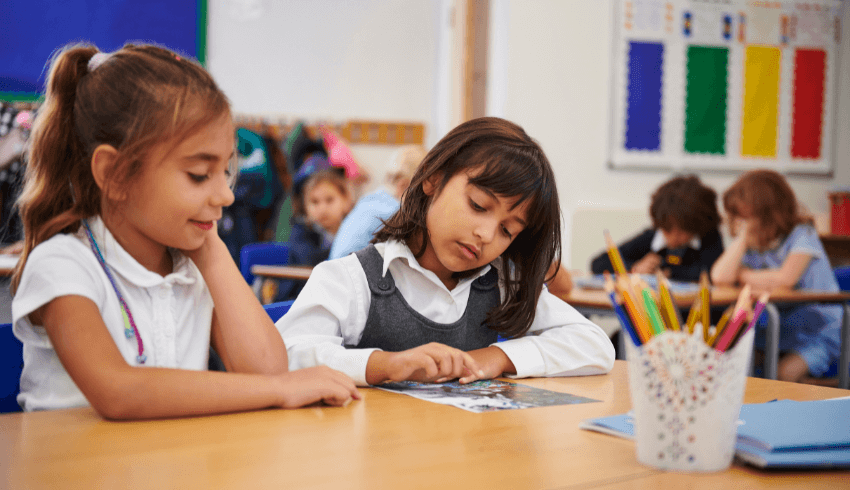 Professional parents
St Bartholomew's is also very lucky to have an engaged parent cohort, many of whom are professionals working in the sciences.
"There's a level of outreach and enrichment that is a very important part of being a Church school," explains Daniel.
"We have always been very lucky to have involved parents, and many teachers who were particularly interested in science, but as Sara said, the idea was to make sure everything was consistent, and delve into those pockets of excellence to bring up the entire curriculum."
This didn't just mean focusing on science knowledge, Daniel says, but tapping into the soft skills that come with the subject – questioning, evaluating evidence, and, yes, curiosity – to improve every single subject, and enhance the entire school's approach to teaching and learning.
A key element here was not standing still. "It's a journey," says Daniel.
"We're constantly circling back around, revising the curriculum and adding to it – thinking of ways to enrich the experience."
The school's London location has also played a huge part in the development of its ethos.
"We have fantastic access to museums and research institutes," Daniel explains, "and we've done projects with UCL, for example.
"Also, because we're so close to central London, we have a lot of parents who are working in academia and science, so not only do we get to have fascinating parent visitors, but the kids learn a lot at home, too.
"For us, it's all about tapping into these opportunities that we're so lucky to have, and that might not exist so readily elsewhere in the country."
Cultural capital
But it's not only children with professional parents who bring a lot to the school. All of the staff are keen to point out that any child entering the school brings with them all sorts of cultural capital, whether knowledge-based or otherwise.
"During lockdown, one child was living with her grandparents outside the city, on a farm," says Maria, "and so I would have the whole class on the Zoom lesson, and the girl brought a lamb up to show everyone."
This small gesture opened up a huge discussion amongst pupils, Maria explains, talking about what it was like to live on a working farm – especially in contrast to London – and about the life of the lamb.
"This kind of thing is integral to the Primary Science Quality Mark," says Sara. "It's about developing pupils' interest, and their questioning, and using our community's particular assets to do so."
Another important consideration for all staff is to allow children to see that their teachers don't have the answers to everything.
"Being able to say, 'I don't know; let's Google it,' is really important," Sara says. "We're very keen to imbue children with the skills to find the facts, and trust the sources they're hearing from.
"Part of that is transparency – they need to know they don't have to believe something just because they hear it from a grown-up, or see it on a website. Information literacy is a cornerstone of our scientific approach."
Again, this also ties into Church teachings, says Daniel. "There's a lot of work being done in the Church of England on race equality and diversity," he explains.
"And that's feeding into our source interrogation, too – for instance, historically a lot of the scientific knowledge we have has apparently come from white, male figures.
"But we've been working with the children to uncover the hidden voices in history – those from women, people of colour, people with disabilities. They all have a story to tell, and it's important to us as a community to ensure everyone has the chance to see themselves in the curriculum, and understand that we might not have been told the whole story."
A recent project saw teachers learning alongside pupils, too.
"Tying in finding new sources with the idea that teachers don't know everything, I asked my class to do some research and find the name of a scientist they'd never heard of," Daniel explains.
"I'd never heard of many of them, either, so we learned together."
This idea of lifelong learning is also embedded in St Bartholomew's ethos of curiosity – iteration is essential and inevitable. Just like the scientific method, the school doesn't stand still. Everything is up for interrogation, reiteration, change and improvement.
Another major consideration in ensuring that teachers, as well as pupils, are always learning, is the access that kids have these days to information, says Daniel.
"Especially with the younger children, you could be talking to them about almost anything, and suddenly they'll come out with an obscure scientific fact – such as that bees can fly higher than Everest – and it'll turn out they heard it on TV, or from a parent, or whatever. It keeps us on our toes!"
Keeping up to date with the media and culture that children are exposed to can be tricky, says Daniel, but sometimes the biggest challenge is finding out what they don't know.
"Sometimes, the curriculum can limit our children," he explains, "it can be difficult to pick up on what they've learned at home, or from TV, because if we don't know that a parent is a heart surgeon, or a microbiologist, there's no way we can ask the right questions to figure it out.
"And the children don't necessarily bring it up – often they assume everyone knows this stuff!"
---
Meet the staff
Bernadine Williams-Adebayo
Year 1 teacher and maths lead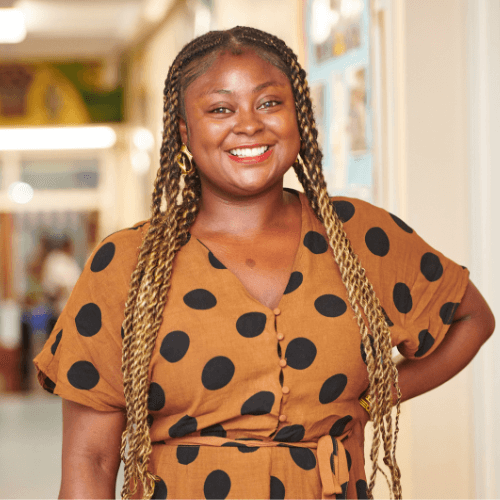 "The whole school is really supportive, and the leadership are always thinking about how to be innovative in terms of teaching and learning, making sure to back it up with research.
"It's a great place to work, especially when you're starting out, because you'll learn best practice, but there's a lot of pastoral support, too."
Maria Lucas-Williams
Assistant headteacher and co-science lead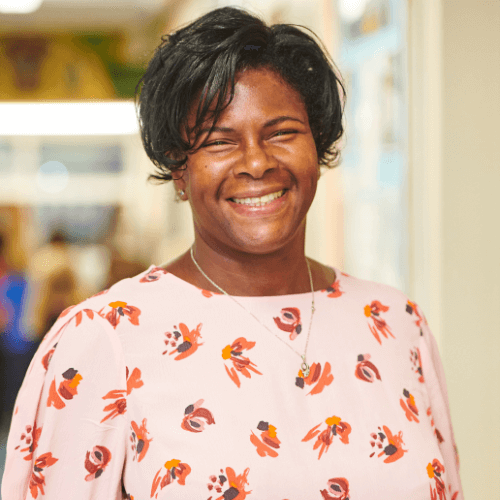 "Over the past 10 or 11 years, I've seen a real development here, and there's a passion for science that comes through both the staff and the children.
"Last year after a hands-on STEAM lesson with Y5, a little girl told me she now wants to be an engineer. It's all about opening up their minds and hearts. "
Alex Miles
Learning mentor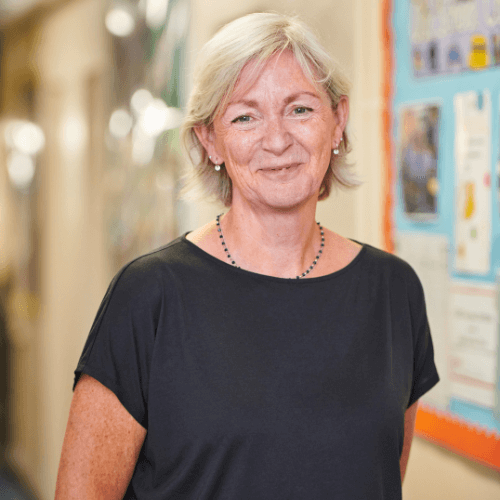 "The school is constantly evolving. Daniel is the third head I've worked with in my time here, and it's always been very children-centred, but there is more of an emphasis now on the idea that as long as the child is happy, then they're much more likely to be able to learn, and to enjoy that learning."
Stephanie Laguda
EYFS teacher and PE lead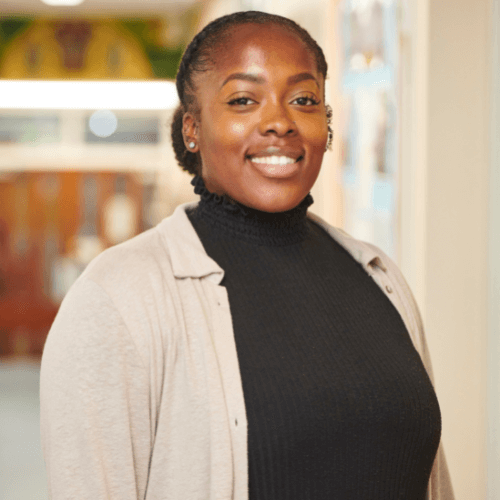 "I actually came to St Bart's as a child, so I was really nervous to come back as a teacher, but it's been brilliant. The community here is absolutely phenomenal, and we're encouraged to maintain a healthy work-life balance.
"Everyone is welcome at St Bartholomew's, too, whether you're a part of the Church or not."
Community relevance
However, rather than children with too much curiosity being a problem at St Bartholomew's, Daniel and his team are just keen to ensure that staff can share ideas and insights as much as possible with one another, so that learning can be consistent across the curriculum.
"We want all our content to be relevant to our pupils," Daniel explains, "and that means for these pupils that are right here, right now; not last year's cohort, or those from 2014, or whenever the curriculum you're using was written. Diversity is a big part of that."
The nature of science itself, of course, also means that teaching the subject in as relevant a way as possible, is a moving feast.
"During the pandemic, we didn't want to shy away from talking about Covid," says Sara. "The children were so curious, and understandably a lot of them had some fears around the whole thing.
"Luckily, we could draw on our amazing pool of parents again – a couple of them are quite high up in the medical world – and so they could tell us the facts about the pandemic, which was really useful."
Being able to give children an insight into a global issue that was in constant flux added to the messaging that science is always moving, adds Sara.
"It was great for the children to hear up-to-the-minute information from people they know – perhaps even a friend's parent," she says.
So, what's the next stage for this consistently evolving programme? For science, at least, it's outreach. "We would like to share what we love, and what we know, with our community," says Sara.
"This is very important in the eyes of the Church, but we're also passionate about our area, and giving back to it as much as we get out of it."
A key part of this whole conversation is moving away from science as blocks of information, adds Daniel. "Our outreach is never going to be about teaching others how to teach science, or how to love science; it's going to be encouraging them to get excited about the opportunities available, and run with ideas themselves.
"As the Church says, we want to be a light in the community – our doors are open, and people can come in and get as close to the welcoming, warm fire as they like."
And that warm fire? That's the spirit of St Bart's – a place where everyone is welcome, where the light of curiosity burns, and where each success and mistake is celebrated as a step in the journey – and opportunities are seized at every turn.
---
Pupil voice
Jasmine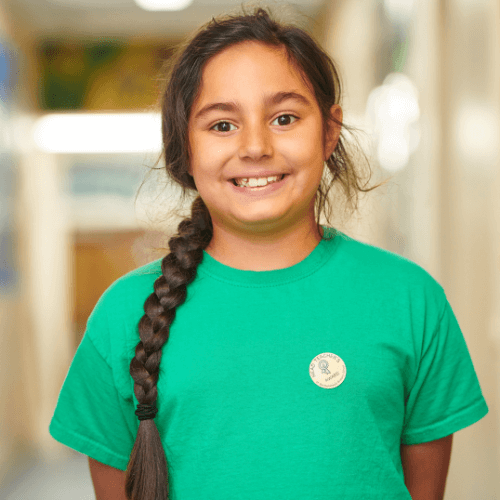 "I like doing lots of experiments with different things in science. Every year we celebrate Science Week, and one of my favourite things we did was build bridges only using things on our table."
Isabella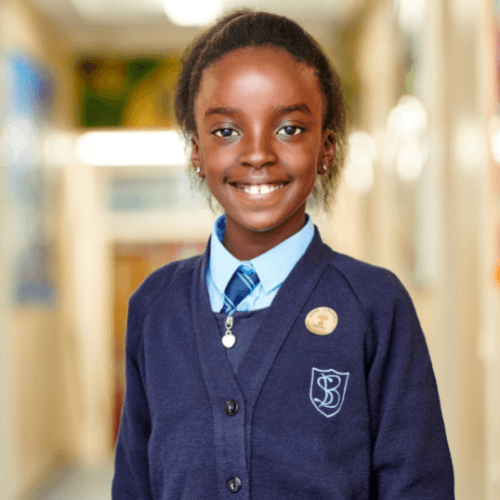 "When we're learning about history, we get to go on field trips and actually see the artefacts. Recently we learned about bronzes, and got to see them for real at the Horniman Museum."
Daniel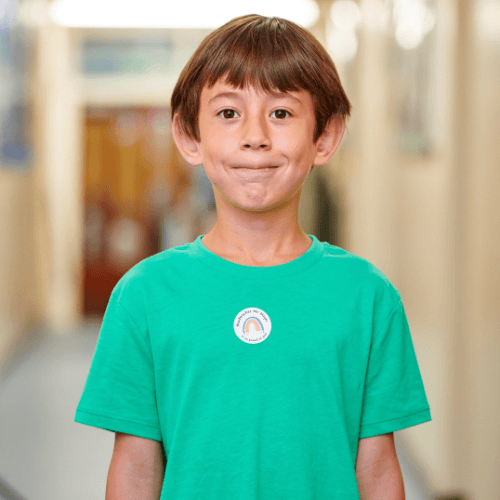 "At home I learned that everything is made up of atoms. They're everywhere – in the biggest things and the littlest things. I bet you're sitting on one right now!"
Ruben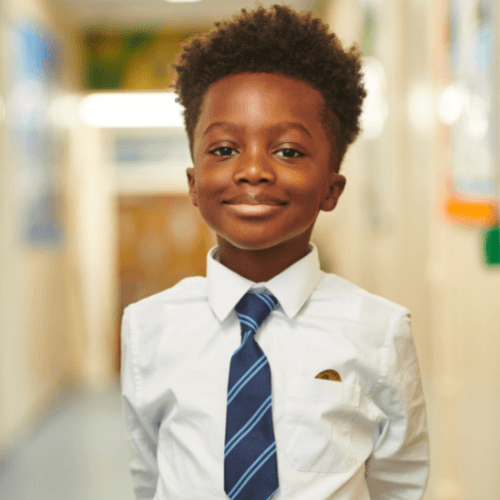 "My favourite thing about school is maths, because there are so many things you can do. But I also play tennis, do swimming, athletics and play piano."
---
To their credit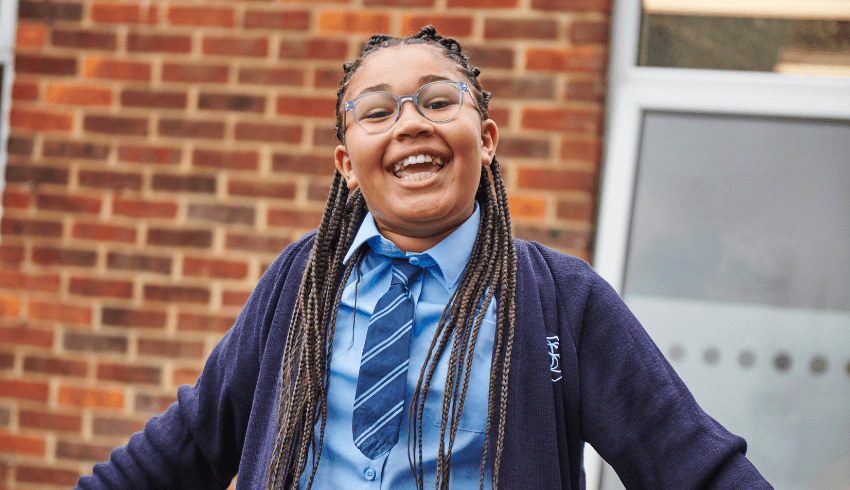 In 2016, St Bartholomew's was a pilot school for the LifeSavers programme, all about financial education.
The programme was inspired by the Archbishop of Canterbury, Justin Welby, and his task group on responsible credit and saving (called To Your Credit).
The values-based approach explores what it means to be wise, generous, just, and thankful with money, recognising that attitudes are as important as knowledge and skills in shaping financial behaviour – an ethos that chimes well with St Bartholomew's focus on the way children move through the world.
The school is now a Centre for Excellence for Financial Education, and has focused on financial sustainability.
"From the Church School perspective, we were keen to help children understand that we have been given this world, and that now it's up to us to nurture it," says Sara.
"A large part of this was arming them with real-world, relevant facts, and making sure they're informed, rather than relying on speculation."
After visiting the school as part of the pilot programme back in 2016, Archbishop Justin Welby said: "The children I spent [the] morning with weren't just going through the motions.
This wasn't just another thing to sit through in class. They were inspired. It was really sinking in.
"Another great thing to see was how the teacher was using the programme to bring in lots of other parts of the curriculum – basic numeracy, of course, but also emotional intelligence, and the whole idea of service, of doing things for other people. It's a really rounded educational process." 
---
Learning company Pearson is committed to supporting schools in their mission to become more sustainable. To access free resources and insights to support you on this journey, visit: go.pearson.com/stbart