Education policy and the DfE – How much impact can a Minister have?
With Gavin Williamson having exited stage left, what kind of Education Secretary will his successor Nadhim Zahawi be – and how much will it matter?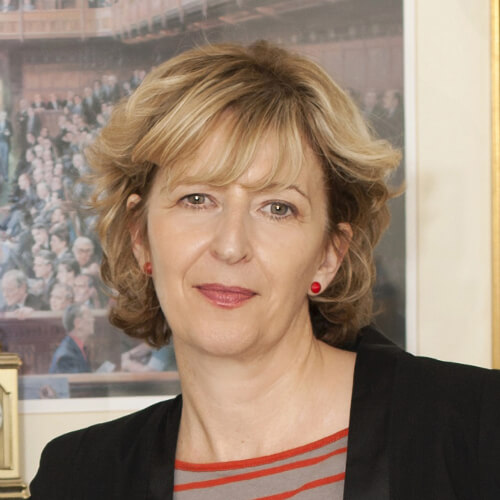 by Melissa Benn
What makes for a good Secretary of State for Education? And how much influence does any Minister, good or bad, really have on the day-to-day lives of our schools and colleges?
The first question has hovered in the air these past couple of years following Gavin Williamson's appointment to the post, and become more pertinent now in light of his recent sacking. Since replaced by Nadhim Zahawi, Williamson was frequently described in some quarters as 'The worst education secretary ever'.
Of course, the public judgement on any Minister depends on a whole range of factors, from political beliefs to more general considerations and perceptions of competence – but the influence a particular Minister wields also depends on what powers he or she possess.
Towards the centre
For those in charge of education during the early 20th century, the job was a more hands-off affair compared to today. As the educational journalist Peter Wilby recently observed, "It was a position mainly for has-beens, never-weres and political climbers who couldn't wait to move on to something else."
Ministers' powers back then were far more constrained. Even after the landmark 1944 Education Act, the day-to-day running of schools was still largely the responsibility of local councils, with education unions consulted by governments far more than they are now.
Ironically, just as the political rhetoric around education has shifted towards calling for greater school autonomy, political control has become ever more centralised, with the result that Education Ministers have become correspondingly more powerful.
It's possible that without COVID, Gavin Williamson might have coasted through his time in office, doing relatively little harm. Instead, the hapless Williamson oversaw the 2020 exams debacle and presided over what many have judged to be a chaotic, over-controlling and non-consensual approach to the pandemic.
This combination of a national crisis and a weak Education Secretary has had a huge impact on a generation of teachers, heads, and above all, students.
Yet strong Education Secretaries can sometimes inflict just as much damage as poorly performing ones…
The Gove factor
Yes, we had to get to Michael Gove eventually. He oversaw arguably the biggest change in education since the 1944 Act. In those four years, he drove forward academisation, rewrote both the primary and secondary curriculums and expanded the role of formal exams in assessment.
He also famously demonstrated a deliberately combative and openly contemptuous attitude to most of the profession and the trade unions, which ultimately led to his sacking by his then-friend and ally David Cameron.
So what kind of Secretary of State will Nadhim Zahawi turn out to be? The biggest item in his in-tray is the pandemic recovery, and he will surely have battles with the Treasury over that task.
As for his broader stance on the direction of education, the early signs are somewhat contradictory. His appointment of Mark Lehain – an outspoken free schools advocate and educational small 'c' conservative – as a policy advisor doesn't suggest much deviation from the key tenets of the Tory approach over the past 10 years, namely marketisation, competition, tough discipline and a fact-heavy school experience.
But the replacement of Nick Gibb, Gove's loyal lieutenant and hitherto longest serving Minister of State, with Robin Walker signals some possible new thinking around the balance between the vocational and academic strands of the secondary phase.
Zahawi is also a good friend of Robert Halfon, the outspoken Chair of the Education Select Committee, who has spearheaded a campaign to reform GCSEs and offer more effective vocational education. Zahawi has additionally talked about the need to create a system that endures over the long term, suggesting a Minister in search of a lasting legacy.
The fact remains, however, that his policy wishlist will be subject to the government's overarching priorities and Boris Johnson's short-term electoral imperatives. Frankly, neither of those offer much cause for optimism, nor much comfort to the country's already battered school and college estate…
Melissa Benn is a writer; her latest book is Life Lessons: The Case for a National Education Service, published by Verso