Early Career Framework – Expert mentoring for NQTs is vital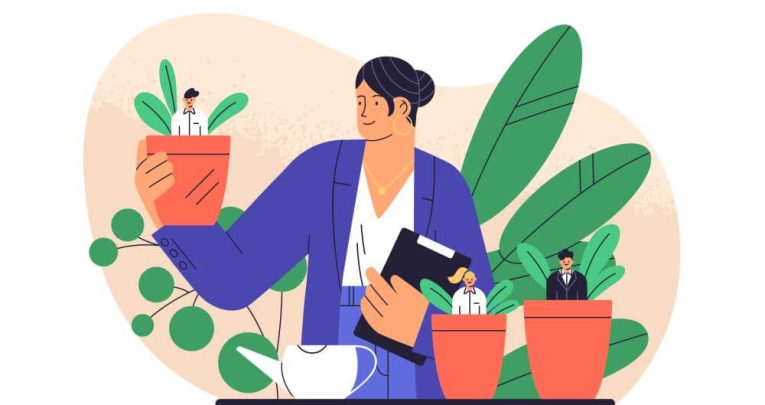 The recently revealed Early Career Framework promises quality support and provision for every newly qualified teacher, but expert mentors are essential…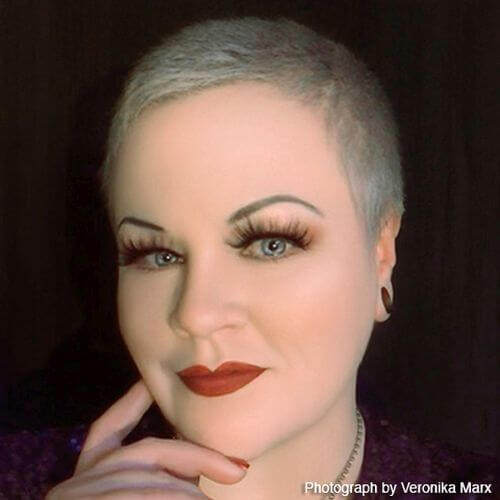 by Haili Hughes
Speak to anybody who has left the profession after a few years and, more often than not, they will cite a lack of support as one of the reasons they felt unable to continue as a teacher.
Mentoring matters – and a well-designed mentoring programme facilitated by a knowledgeable, enthusiastic NQT mentor makes a massive difference to an early career teacher's feelings of success.
This is why the Early Career Framework (ECF) is one of the most exciting developments in education for many years as it promises a quality of support and provision for all early career teachers, which will no doubt help to reverse some of the worrying figures that see one in five teachers leave schools within two years.
Improved package – Early Career Framework reforms
The ECF programme has improved the support package for new teachers by extending their funded training entitlement to a structured two-year package of high-quality professional development.
As part of the government's drive to recruit and retain teachers, the ECF reforms aim to increase the resources and improve the opportunities that are open to early career teachers by providing a comprehensive entitlement to what new teachers will need to learn about and how to learn about it during those first crucial years.
It contains sections on behaviour management, pedagogy, curriculum, assessment and professional behaviours, and is underpinned by academic research.
In addition to the training materials and opportunities, new teachers will also be entitled to 5% of their time away from their classrooms to focus on their professional development, for which schools will receive additional funding.
But perhaps most significant is the allocation of a dedicated mentor to advise, support and guide the new teacher, who will also receive training and professional development in order to help them fulfil their role successfully.
I was lucky enough to be invited to one of the Department for Education's round tables when the policy was being refined and formulated, and I was inspired by the hard work, research and dedication which had gone into its creation.
What became clear during this experience was how important mentors are in supporting new teachers and that, more so than ever before, every school leader needs to acknowledge this and give them the necessary time to dedicate themselves fully to the role.
The framework is clear and thorough and should complement the Teachers' Mentoring in Schools Standards that NQTs have to evidence; they are not an extra job as they align so closely and support early career teachers in finding ways of meeting them.
Successful mentor training
Mentors need to have certain qualities that can help their mentees to develop and flourish. Kerry and Mayes (1995) define some of these as:
the ability to nurture and be a role model
encourage and counsel
focus on giving the mentee high quality professional development
sustain a caring relationship over time
This is where the ECF comes into its own, as these essential qualities of a successful mentor are made explicit in the very nature of the recommendations of what new teachers should learn. What is great about the standards in the ECF is that the 'Learn that' and 'Learn how to' criteria are all based on evidence informed research.
Presently, it seems like there is a cultural and philosophical gulf between teachers and educational researchers, but this needn't be the case. It is important that teachers explore what research has to offer them, and the framework gives specific links for books and articles they can access to get them started.
Instructional coaching suits the ECF perfectly as it is based around the idea of a teacher working with another trained expert to help them learn, adopt new teaching practices and provide feedback, while combining teaching and content expertise.
Coaching is a cycle, with student engagement and learning at the centre of it. There needs to be time for planning and observations, as well as time to enact change and reflect at the end of it.
Early career teacher development – lend a listening ear
If you have never been a mentor before, becoming one can seem quite a daunting task: it is a great responsibility and can take up a large amount of time and energy when done correctly.
You may meet with your mentee formally once a week, but you will need to be available at all times to offer support and guidance or to answer any questions your NQT may have. There are also times when you will need to offer a supportive listening ear or help in formulating action plans to develop them professionally.
A mentor needs to have the experience to draw on to be able to advise a new teacher, and they need to be an expert in their field so that they can model best practice, aid the mentee's professional learning and impart their wisdom to those who are new to the profession.
They also need to embody the resilience that new teachers need if they wish to remain in education because they have weathered many storms and possess the tenacity required to enjoy a long career as a teacher.
This is why it is so important that mentors are experienced teachers who have much to offer those entering the world of education. Even if you have been a mentor previously, the new ECF offers something wholly different from what has guided the practice of mentors previously.
NQTs are the lifeblood of a school with their dynamic and vibrant ideas, but they are also some of the most vulnerable. We need to understand that they are not the finished product and that our strategic support will shape them into the teachers they will become.
We owe it to them and future generations of students to offer them the support, guidance and professional development opportunities they need in order to feel enthused, valued and motivated to stay in the profession for many years to come.
---
What makes a good mentor?
I interviewed over 100 NQTs about their experiences of being mentored. Here's what they said:
"A mentor should not ask you to do something they wouldn't be prepared to do themselves. Equally, they should prompt you with questions that make you think, rather than just give you the answers."
"Someone with time – everyone is busy, but if the mentor has dedicated and demarcated time for mentor sessions, then as the mentee this helps you not to feel guilty for using up more of their precious time."
"This sounds cheesy but a good mentor acts like your mini cheerleader! This doesn't mean that they unequivocally praise you, but they give you that little boost to build your confidence."
---
Haili Hughes is an English teacher and a former head of department and senior leader who has mentored new teachers and ITT students for over ten years. She is the author of Mentoring in Schools (£16.99, Crown House Publishing). Follow her on Twitter at @hugheshaili. Visit her website here.