Dramatic licence – The creative possibilities of The National Theatre's Connections festival
As theatres begin to reopen their doors, youth groups across the UK have been preparing to stage their very own productions as part of the National Theatre's annual Connections youth theatre festival…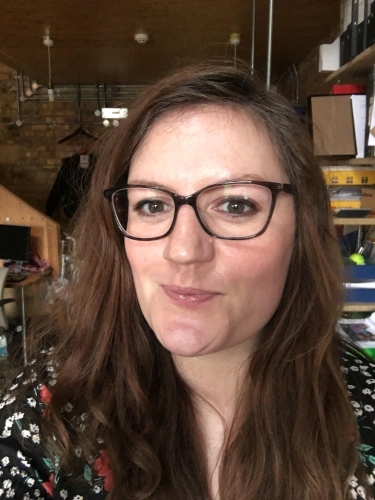 by Kirsten Adam
Connections involves the commissioning of 10 new plays intended for performance by young people, and aims to bring together some of the UK's most exciting writers with the theatre- makers of tomorrow.
Teachers and youth theatre leaders are the driving force behind the programme, leading their students' efforts at bringing a script to life on stage, and empowering them to explore a range of important issues – such as climate change, gender and mental health – through the creation of a professional theatre production.
Despite the numerous challenges and restrictions faced by theatres and schools this past year, over 3,000 young people were able to participate in an adapted programme that saw groups taking part in online workshops, running rehearsals and performing via Zoom, and joining a number of digital theatre festivals run by 30 partner theatres across the country.
Creative practice
As well as creating valuable learning opportunities for students, Connections gives teachers considerable scope for developing their own personal, professional and creative skills. Open to companies of young people aged 13-19, any school or youth theatre group nationwide can apply to become part of the programme, regardless of whether you've never staged a production before, or are an experienced theatre maker with multiple productions under your belt.
The annual Directors' Weekend, held in October, serves as a springboard for the programme, bringing together a host of teachers and youth leaders for a series of creative workshops and sessions attended by professional artists and theatre-makers.
This year's Directors Weekend will be delivered digitally, with around 300 teachers and youth leaders expected to take part, giving participants the chance to join a large, friendly community of creative practitioners and learn about the various different skills involved in putting on a theatre production.
Participants will learn about the play they're working with from the playwright themselves, before taking part in workshops that will cover topics ranging from marketing, to being creative in a digital context. Each group will work closely with a mentor director, whose role will be to support the group in developing their creative practice.
Who we really are
The resilience and creativity shown by teachers across the UK in adapting to COVID restrictions, while collaborating with their students on brilliant theatre productions, has been inspiring to see.
Each participating group has the opportunity to transfer their production to a leading regional UK theatre, while receiving advice from a combination of live and digital festival events. We've already seen how several groups are using communications technology to create unique hybrid performances that blur the lines between the 'real' and 'digital' worlds by incorporating Zoom exchanges, social media filters and animation into their productions.
According to Mr Jones, head of drama at Heles School in Plymouth, "Taking part in Connections has allowed me to develop my own practice, as well as inspire and ignite my students. Students have relished the opportunity to perform again, be creative and have something positive to work towards.
"I feel it has been a vital part in their mental and social wellbeing, especially during a collection of national lockdowns. Creative opportunities give us a platform to explore with who we really are, in a safe space, full of laughter, inquisition, fun, smiles.
We are determined to continue facilitating chances for young people and teachers to experience theatre- making for themselves, and access various creative opportunities as part of their drama education.
If you're interested in taking part in next year's Connections programme, and like the idea of joining a community made up of like-minded teachers leading the theatre makers of tomorrow, you can apply now by visiting the National Theatre website
Closing date for applications is 1 September 2022..
---
Kirsten Adam is The National Theatre's Connections producer; for more details, visit nationaltheatre.org.uk/learning or follow @NationalTheatre.