Descriptive writing – 8 of the best worksheets and resources for KS1 and KS2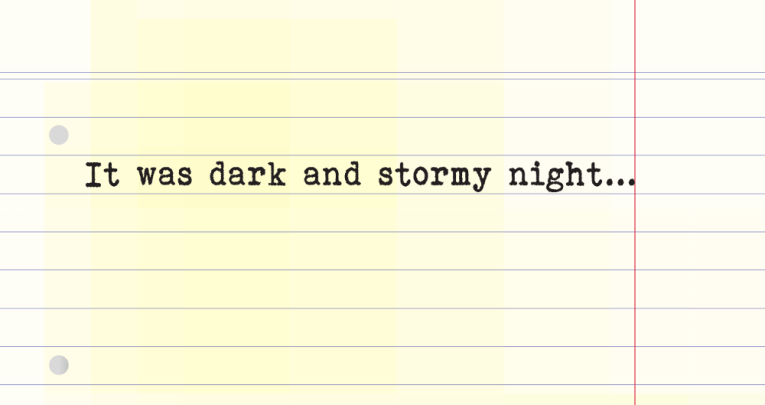 Boost primary pupils' fiction and non-fiction skills with these great descriptive writing examples, techniques, ideas, activities, prompts and more….

by Teachwire
What is descriptive writing?
Descriptive writing can come in many forms, and is a useful tool for children to have. In creative writing they will need to describe characters, settings, emotions and feelings and more, while in non-fiction they may be describing people, places or events.
Even in instructional writing, descriptions need to be crystal clear for people to follow.
These resources cover using descriptive writing in a range of formats and styles, and will help them expand their vocabulary and grammar skills.
1 | Wild West story writing pack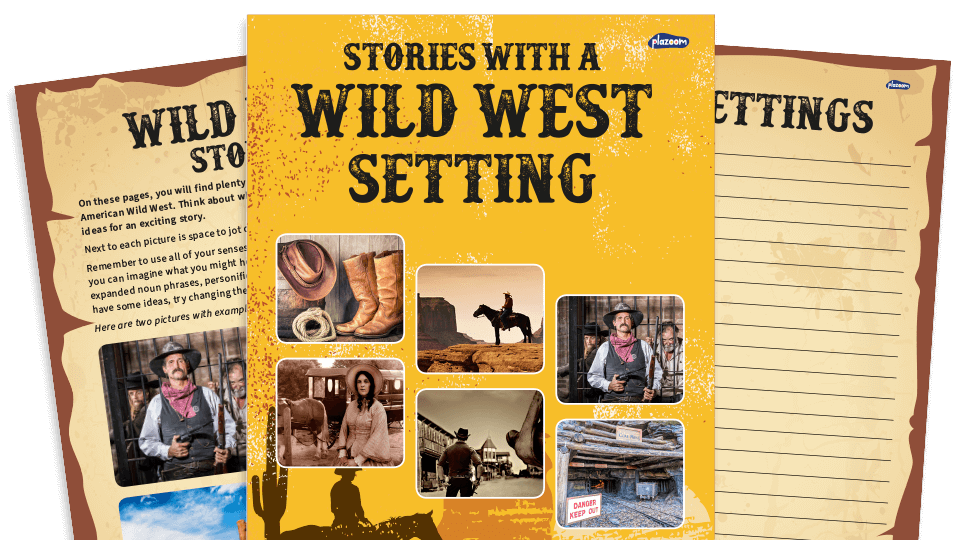 This massive download pack contains materials designed to assist KS2 students with writing stories set within the period of the Wild West.
If children are to accurately portray a particular historical setting, they will require sufficient knowledge of the setting in question to clearly distinguish it from life in their own time, as well as the ability to describe it.
The pack includes short example texts, image prompts, ideas relating to town settings, outdoor settings, characters and objects/animals, a poster book and a PowerPoint presentation containing 21 slides of assorted Wild West-themed photography.
Ride off into the sunset with this resource here.
---
2 | Describing mood and tone worksheets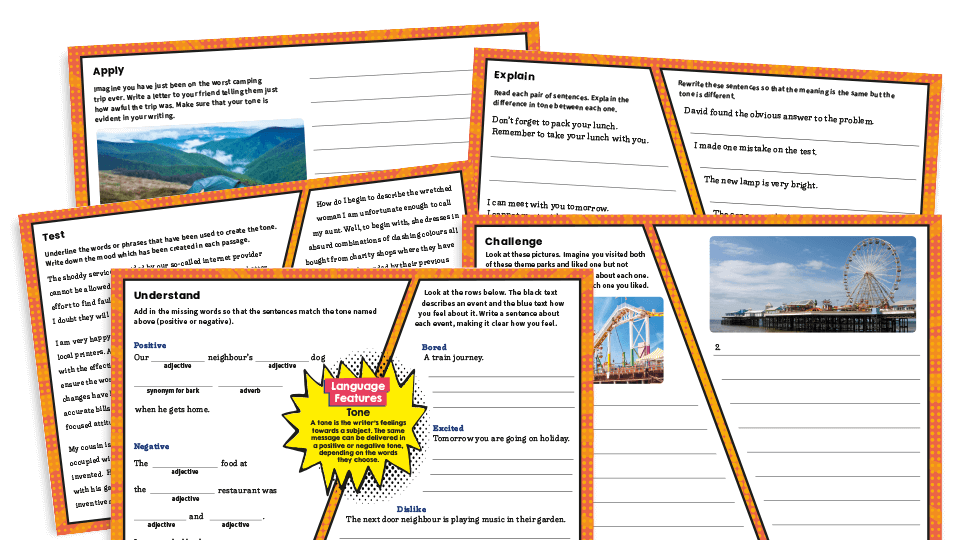 These writing features worksheet packs help children understand how language choice helps to describe things like mood and tone.
For example, it presents them with a short statement such as 'Tomorrow you are going on holiday' and asks them to write a sentence about it in an excited manner.
Or, it might say 'There was a noise outside' and get them to write a sentence with a frightening tone.
Each one is divided into five sections to get children to understand, explain, apply, test and challenge what they've learned.
Click here to find the creating mood resource and the creating tone one
---
3 | Pie Corbett descriptive writing resources
Each of these Pie Corbett resources have been created specifically to help children with descriptive writing and feature original poems from Pie himself, as well as accompanying activities he has created.
There are three to be had. Just click these links to download:
---
4 | Powerful verbs features of writing worksheets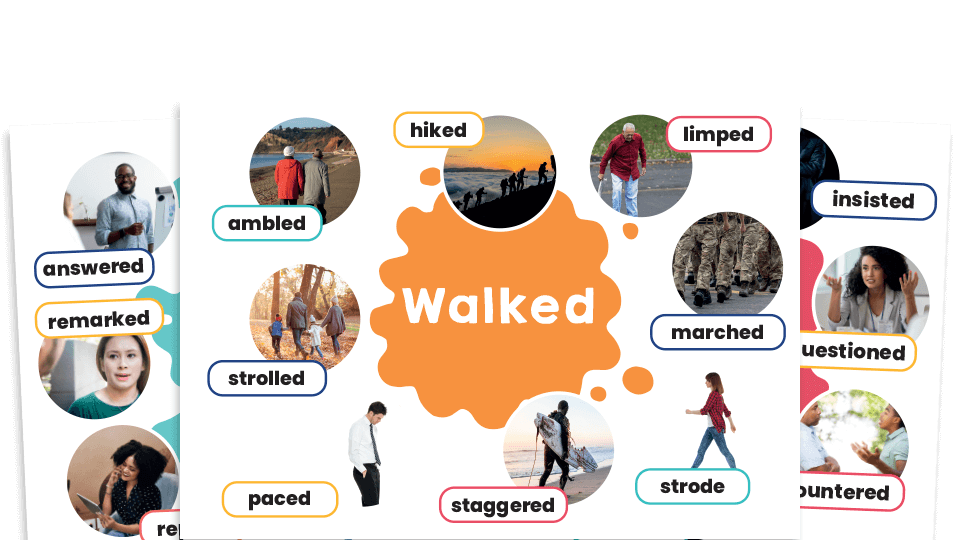 These resource packs help broaden children's vocabularies by helping them to think of more-interesting verbs that will aid their descriptive writing.
There's a worksheet pack, lesson pack and poster set.
---
5 | Ordering adjectives for descriptive words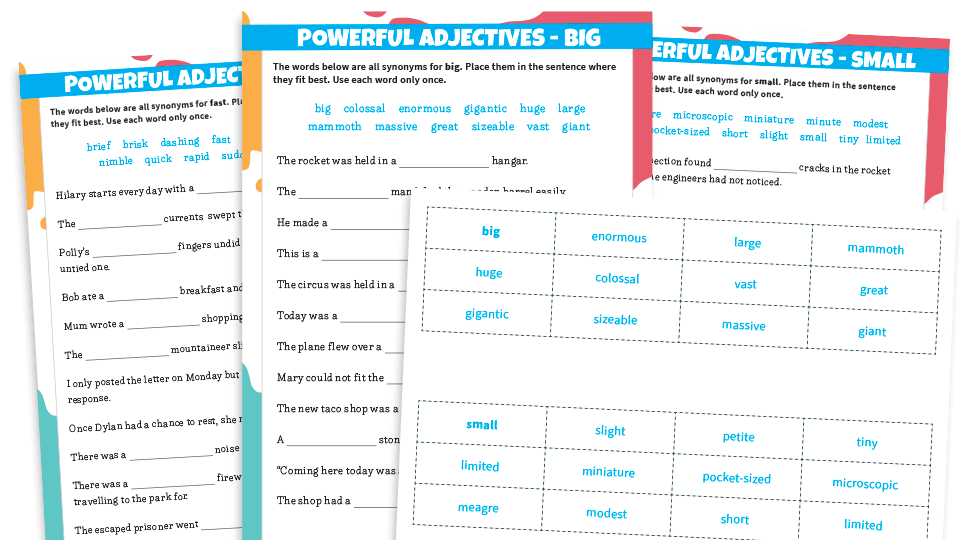 Similarly, this ordering adjectives worksheet pack helps students understand the subtle differences between adjective synonyms so that they can use them accurately in their own writing.
It includes cards for sorting, and cloze procedure worksheets.
---
6 | Water safety writing packs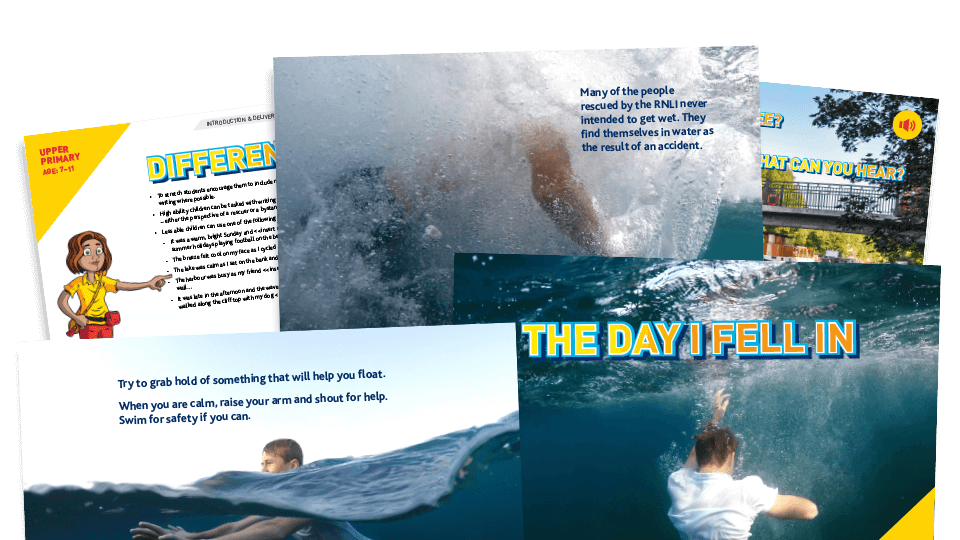 These resource packs from the Royal National Lifeboat Institute help children learn all about staying safe near water, all while improving writing skills.
The KS1 pack, for example, tasks Year 1 and 2 students with describing various waterside items, while the KS2 pack includes specially recorded soundscapes to help as writing prompts and gets them to write a short story about falling into the water, using all their senses to 'show, not tell'.
Click here to download the packs for KS1 and KS2
---
7 | Descriptive writing techniques
Want to help your students build tension, atmosphere and suspense in their creative writing?
These five descriptive writing ideas and examples from Alison Wilcox will help pupils use compelling language to keep the reader on the edge of their seat.
---
8 | Festive image bank
One for Wintertime, this image bank features 18 festive images in a PowerPoint presentation to use in descriptive writing exercises or as story starters.