Children's mental health – How to use mentally healthy movement in school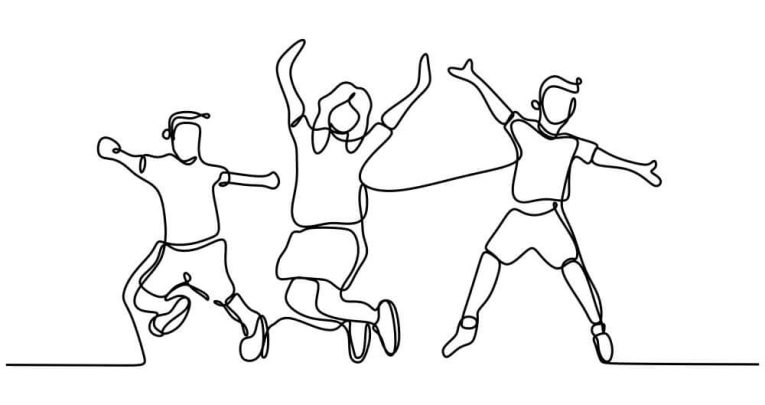 What is mentally healthy movement and how can it help young children express themselves? Clare Williams provides some classroom ideas…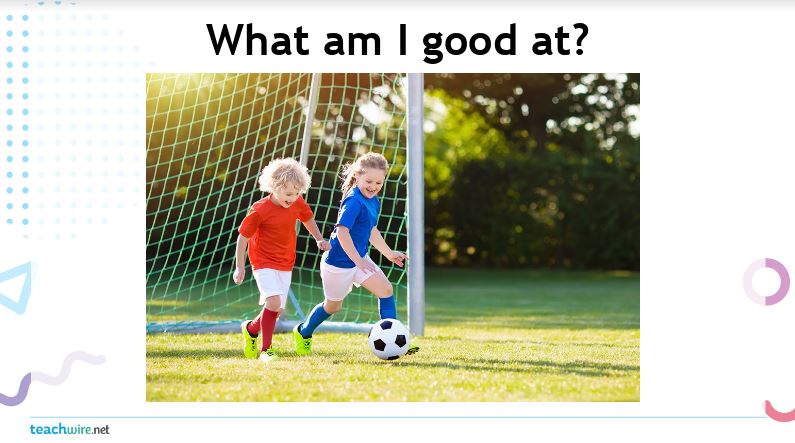 After lockdown and all the social isolation and disruption that came with the Covid 19 pandemic, the need for children to feel hopeful and optimistic about the future has never been more important.
Pupils need opportunities to express themselves and share their anxiety, worries and concerns, but also their hopes and dreams, not just during Children's Mental Health Week, but all year round.
We know that when children feel anxious, worried, nervous or uncertain about their environment or experiences this can show itself through behaviours which can be challenging, such as withdrawal, anger, or disengagement.
It's important that we encourage pupils to feel safe enough to express how they're feeling and to help them learn how to manage this.
You'll have seen for yourself that when children feel uncomfortable feelings they fidget, wriggle and can also become hypervigilant or poor at managing their emotional responses.
Movement can help with this by soothing, regulating and calming children, helping them to release positive feelgood hormones that bring them back to a more settled and balanced state.
Powerful tool for emotional wellbeing
Talking about how we feel is vitally important, and circle time, check-in time and PSHE are essential elements of this. However, mentally healthy movement can be powerful in allowing children opportunities to express themselves physically, verbally and mentally.
It involves encouraging children to express themselves through physical activity and to have conversations with trusted adults who are able to notice, listen and respond in ways that are validating and thoughtful, all while engaging in movement.
Mentally healthy movement isn't about exercise. It's about creating freedom to express ourselves physically; being able to show our mood and feelings.
More importantly, it gives children the opportunity to notice, express and talk about how they're feeling and make connections with others, while moving in activities that may be mindful, energising, active or gentle.
Movement can involve walking, playing, breathing, stretching or moving from one space to another, as well as more active forms of movement like running, jumping and travelling distances.
There are a range of ways of creating these movement opportunities which can uplift children and enable them to have a positive and hopeful outlook.
Creating opportunities to engage children in movement while talking about how they're feeling with trusted adults releases higher levels of positive hormones – serotonin, dopamine and endorphins – which enhance their sense of wellbeing, alleviate stress and allow a sense of hope and optimism in the moment and the future.
Young people's mental health activity
Fancy giving it a go? Watch this three-minute stormbreak video below to see a 'mood shift' activity in action.
This short activity can be done in the classroom or outside and at intervals throughout the school day. It's an example of mentally healthy movement that encourages safe conversations about mental health in a non-threatening, matter-of-fact yet purposeful way.
It aims to help children understand how things can change and that our feelings can also change. We can be active in shifting the feelings we have. It helps children to feel hopeful, optimistic and recognise that there will be new opportunities ahead.
After you've tried the activity, encourage children to write about their hopes and dreams or draw what this might look like.
Child mental wellbeing activity
Another activity that you can try is called 'moon and stars'.
This idea helps children to visualise their experiences in a positive way and to feel hopeful, promoting good mental health.
After the activity, encourage pupils to think about and express how they're feeling. They can then draw, write about and create their own movement sequences to express their feelings.
This activity lends itself to writing a poem or creative piece and can energise pupils' imaginations as well as their physical selves.
It's vital to encourage children to express how they are feeling, but this can seem overwhelming or daunting. Mentally healthy movement offers a powerful and engaging range of opportunities that can uplift and shift our mood and can help us feel happier, more hopeful and enhance our ability to engage in the world around us and enjoy life.
---
Clare Williams is a former primary teacher and a qualified educational psychotherapist. She is mental health lead for stormbreak. Follow stormbreak on Twitter at @hellostormbreak.
---
Children's mental health services and child mental health support