Chancellor Confirms That All Schools In England Are To Become Academies By 2020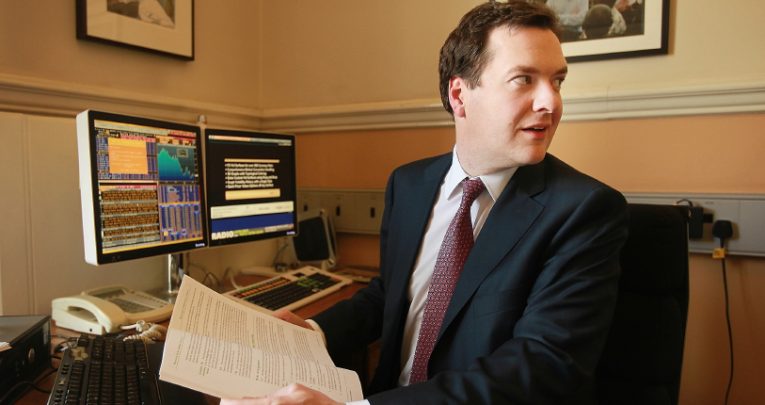 Today's Budget speech by Chancellor George Osborne included the announcement that additional funding will be provided to ensure that all schools in England will have become an academy, or be in the process of converting to academy status, by 2020. Academies presently account for 2,075 of England's 3,381 secondary schools. The decision to, as Osborne […]

by Teachwire
Today's Budget speech by Chancellor George Osborne included the announcement that additional funding will be provided to ensure that all schools in England will have become an academy, or be in the process of converting to academy status, by 2020.
Academies presently account for 2,075 of England's 3,381 secondary schools. The decision to, as Osborne put it, 'Complete the task of setting schools free from local education bureaucracy' will have a profound impact on the primary sector. According to the latest count recorded a year ago, academies comprised just 2,440 of England's 16,766 primaries.
The Chancellor's speech also included the following announcements regarding education:
• The introduction of a new national funding formula for schools, a consultation on which was launched last week – the government aims to get 90% of the schools that will be better off under the new formula onto it by 2020, and will set aside half a billion pounds to speed up its introduction
• A new strategy aimed at improving the performance of schools in the north of England, according to a plan that will be devised by the CEO & Executive Principal of Dixons Academies, Sir Nick Weller
• A doubling of dedicated funding for sport in primary schools, paid for by the proceeds of a 5% 'sugar tax' levied on soft drinks with a sugar content higher than 5g/100ml
• The introduction of a new initiative from September 2017, which will allow 25% of secondary schools to opt in to a longer school day and offer a wider range of activities for their pupils – paid for via £285 million of annual funding
• The suggestion that the government will 'look at' teaching to all pupils up to the age of 18
Further details of these and other education proposals will be set out in a White Paper published tomorrow by Education Secretary Nicky Morgan.
The reaction
Responses to the Chancellor's education announcements have included the following:
Fiona Miller – Writer and co-founder of the Local Schools Network "Converting every school in the country will be a phenomenal waste of time and money, at a time when schools are facing so many other issues – in particular funding cuts and teacher shortages. Academy status will do nothing to address these pressing problems.
'Moreover, there is no evidence at all that academy schools perform better than maintained schools, so we can only assume that there is a longer term, ideological goal in the government's sights to do with eventually handing schools over to for profit providers. Otherwise what is the point?"
Tony Draper – National President, National Association of Head Teachers 'Let's make it clear that we have no problem with academies. There are many great academies, just as there are many great maintained schools. The government articulates the myth that becoming an academy is the answer to all issues.
'In many respects, universal academisation will expose the myth that academisation alone is a silver bullet. Good schools will become good academies, but a school in difficulty will become an academy in difficulty and the real issues will remain – those of funding, recruitment, SEND, assessment and school places, to name a few.
'There will be concerns over what will happen to small schools and who will support them. Confusion reigns over the role of local authorities; what will they be able to provide to support schools who currently rely on them?'
Dame Dana Ross-Wawrzynski – CEO, Bright Futures Educational Trust 'While some parts of the education sector might be concerned about the rigours of changing to an Academy system, the shift away from local authority control will enable schools to be more innovative and fleet of foot.
"Entrepreneurial' is a word generally reserved for business, but many feel the time has come for schools to adopt a more financially savvy approach. Tony Blair acknowledged this week that the public sector is 'Not good at innovating' and multi-academy trusts are already developing new ways to increase funding and improve on existing standards.
'School leaders should view this an opportunity for reform that will enable them to cut through a lot of the restraints currently applied to school administration. Educational reform is by no means an easy task, but this is a step in the right direction and will enable better collaboration and development between schools.'
Dr Mary Bousted – General Secretary, Association of Teachers and Leaders 'A high quality education system benefits everyone. But just because government ministers believe academies automatically improve education does not mean they actually do – the evidence is mixed at best.
"Young people will ask how changing the sign above the door will ensure their school helps them develop the skills they need in future life and work. Parents will ask how fiddling with structures helps ensure there are enough qualified teachers to teach their children and enough school places available in the local area.
"Teachers will ask how the government will support 'academies' to address the serious issue of children's mental health, which ministers' schools policies have exacerbated. And taxpayers will want to know money that would have been spent on school books and buildings isn't going into the pockets of chief executives earning hundreds of thousands a year and consultants with close relationships to academy chains.
Everyone will want to know how the government and their academies will create opportunity to have a say on the running of their local schools, which will be controlled by company offices elsewhere in the country.'
Johnny Luk – CEO, National Association of College and University Entrepreneurs "I welcome flexibility in schools, with more support for secondary schools to extend school hours to undertake extracurricular activities. We hope that this opportunity is filled with the encouragement of creating enterprise societies. The government should continue to support the network of enterprise societies created in the last parliament.
"I am more cautious about the extension of maths education to 18, as learning algebra or equations does not necessarily help your career prospects. It has to be married up with context of why one learns maths, and the best way to achieve that is with the partnering of technical training, such as engineering or working on enterprise projects. Perhaps the best time to do this is in the extended school hours?"
Malcolm Trobe – Interim General Secretary, Association of School and College Leaders "The Government's plan to turn all schools into academies will be challenging. Schools are already undergoing a period of unprecedented change due to significant curriculum and qualification reforms.
"What is important now is finding ways of managing this process and ensuring a good outcome for every young person. The further development of school-to-school support through strong and effective multi-academy trusts is essential in achieving this objective. ASCL will support school leaders to find practical ways forward and to ensure that they have the support needed to lead this change in the system.
"We await with interest the detailed proposals on the Chancellor's comment that the government will look at teaching maths to 18 for all pupils. We need to understand why the Government's new reformed maths GCSE is not felt sufficient for the needs of young people. We would also question where the extra maths teachers would be found given the current recruitment crisis."
Anna Feuchtwang – Chief executive, National Children's Bureau "The Government is right to invest in education and to think creatively about how to raise standards for all children, but there are question marks over whether making all schools into academies is the best way to do this. Evidence shows that local authorities are often as effective as academy chains in providing high quality education.
'There are also serious concerns that removing local authorities from the planning of education across an area could further disadvantage children who are already vulnerable because they have special educational needs, mental health problems or are at risk of missing education."
Amanda Godfrey – Executive head of Spiral Partnership Trust 'Whilst the latest government proposal may be limiting schools' choices, it is important to recognise there are still important choices to be made and taking control of the agenda at this point is an essential next step for schools.
'Multi-Academy Trusts (MATs) are unique and individual; schools must identify what they are looking for in their future partnerships and set out to find it. Rather like an arranged marriage, not every school will be lucky enough to have met the perfect partner – but they must at least be confident that over time they will be able to build a secure and trusted relationship.
'The Government's announcement is a prompt to MATs to clarify exactly what they are offering to their schools, how much it will cost and what capacity they have to provide it – and a prod to every maintained school to start to draw up their wish list, so they know the right MAT for them when they meet them. The right MAT is out there for every school, but we've all got to be willing to put a bit of effort into our courting.'
The Chancellor's 2016 Budget speech can be seen in full here