5 Things we Learned from the 'Back in my Day' School Survey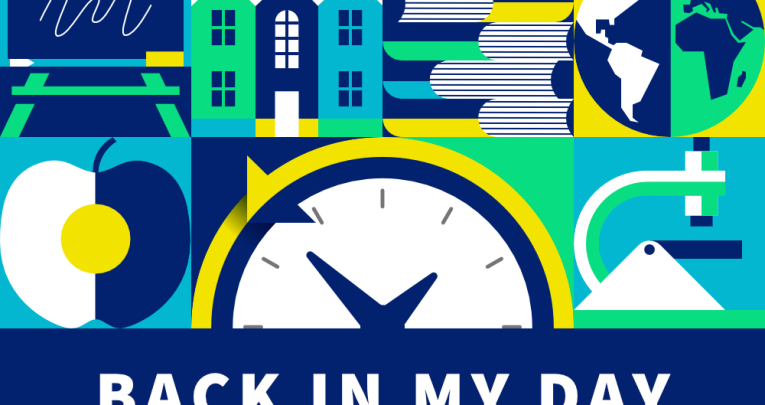 What's the most important core subject? Are schools setting us up for life? What do you wish you'd learnt at school? Teaching Abroad Direct looked to find the answers…

by Teachwire
Every generation has a different experience of school, ranging from the lessons they take to the meals they eat.
So, with that in mind, Teaching Abroad Direct wanted to discover what the biggest differences are between the generations, and asked 5,000 respondents some key questions to find out.
Here are some of the biggest takeaways:
1 | What do you wish you'd been taught at school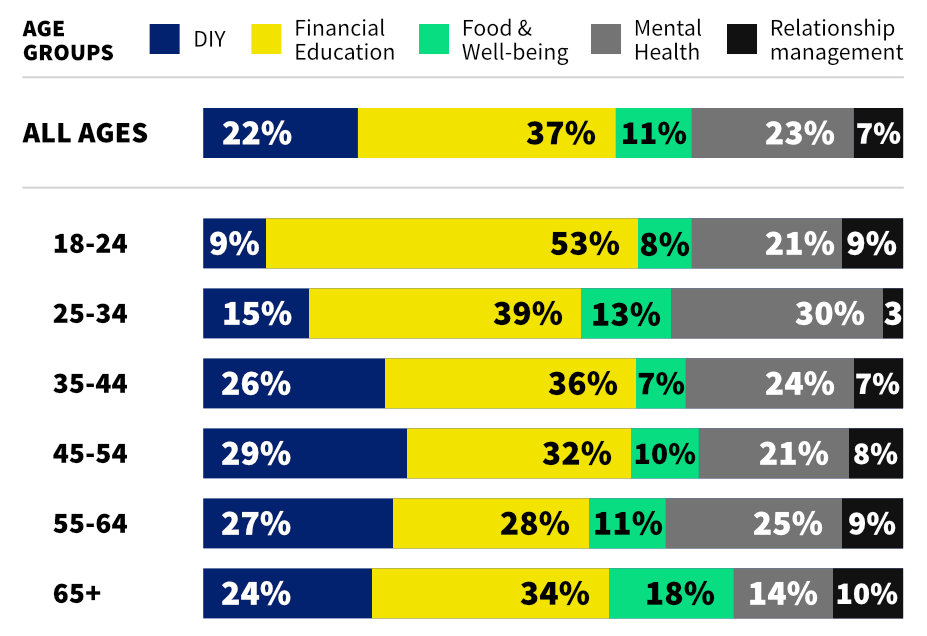 What's the top thing we wish school had prepared us for? What subject do we wish we'd studied? Financial education.
Over 37% of school leavers across all age groups wishing they knew more about money and finances after they'd left, and it was especially popular in the 18-24 age group where 53% picked financial education as the subject they would have liked to have taken.
Mental health and DIY were also popular choices with 23% and 22% across all ages respectively.
---
2 | Would we have been better or worse off with social media?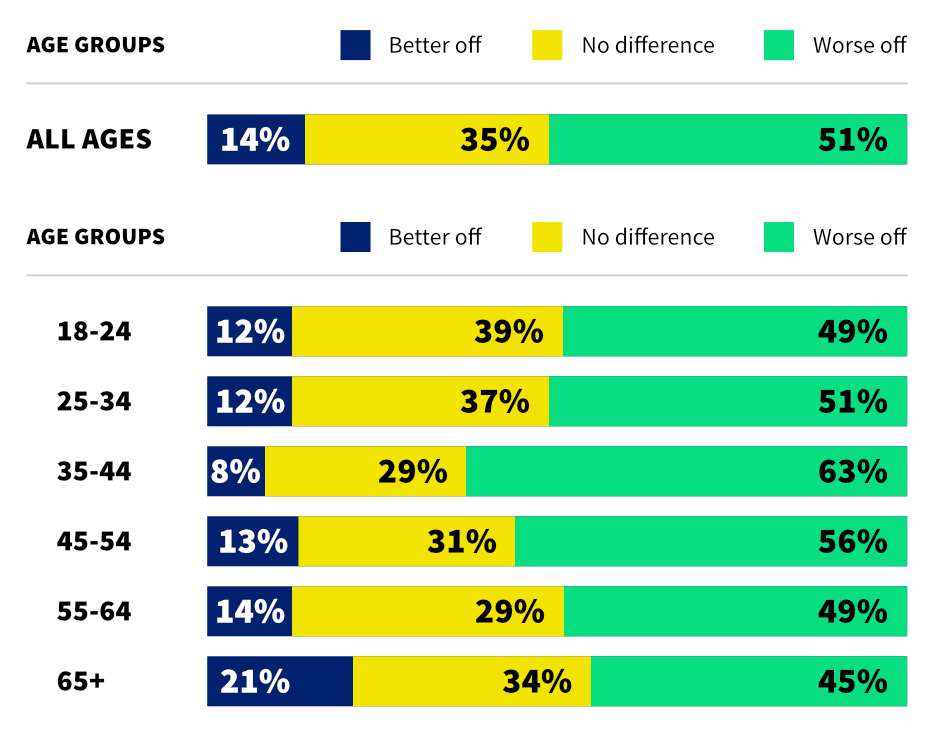 Social media is fundamental to how younger generations socialise inside and outside of school, but it has of course also been linked to an increase in depression among teenagers.
Through all of the age groups surveyed, 51% off us think we'd have been worse off at school with social media, compared to only 14% who think it would have improved things (35% thought there'd be no difference).
Interestingly, the 65+ age group had the highest percentage of those who thought they'd be better off with social media, at 21%.
---
3 | School lunches are more popular than ever

The youngest age groups were the most likely to have had packed lunch rather than school meals, and the reverse is also true, with the 55-64 and 65+ groups being the least likely to have packed lunches.
---
4 | How are schools setting us up for life?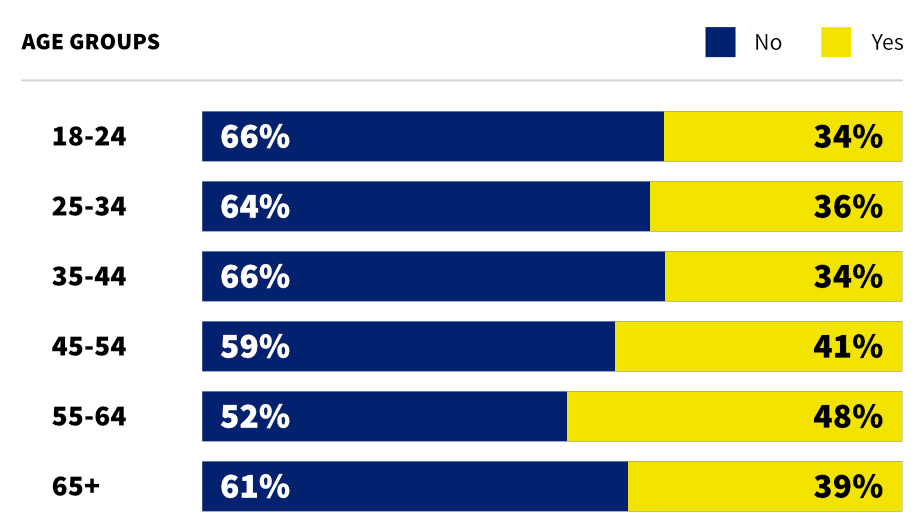 Over 60% of people think school didn't prepare them correctly for life, and the numbers aren't getting better.
For nearly every generation, the percentage of people seeing value in school is decreasing, showing that school is becoming less effective at gearing us up to manage the challenges we face further down the line.
---
5 | What's the most-valuable core lesson?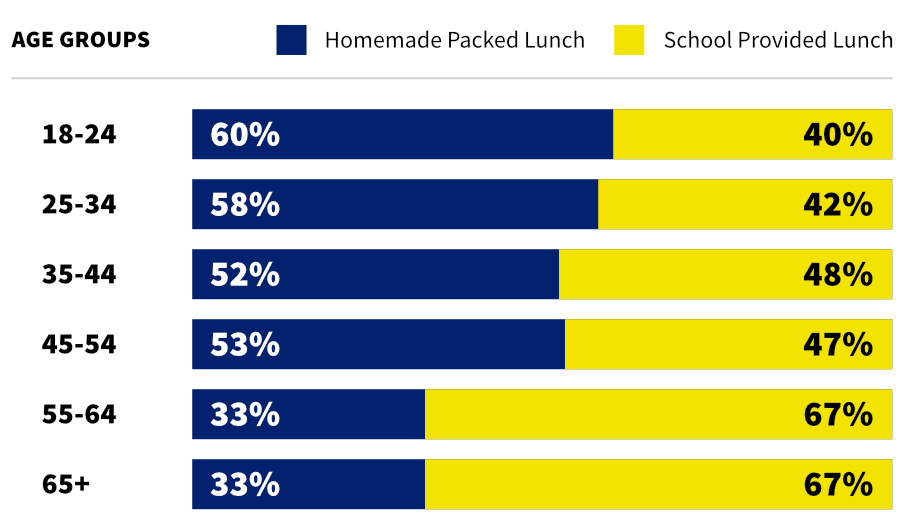 Sorry, maths and science fans, over 58% of us consider English as the most-valuable key skill we were taught at school.
There was very little variation in age groups on this one, with English winning out by a comfortable margin in all.
---
To read about the findings in more detail, here's the infographic Teaching Abroad Direct made presenting all of the results (you can download it by clicking the 'Click to Download' link at the top of the feature):