With the assessment landscape completely changed, is it time to say farewell to the flight path?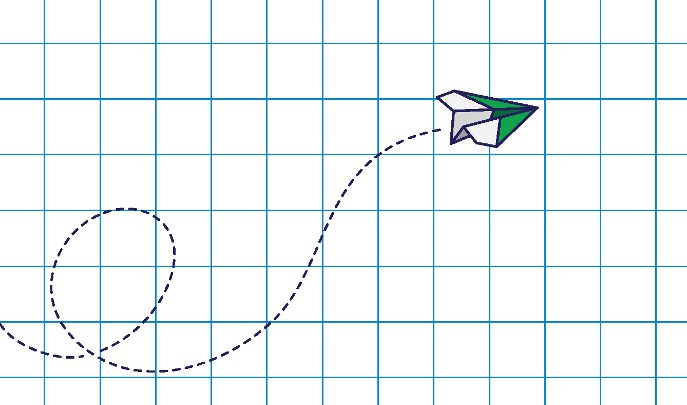 "Students will rarely, if ever, make progress over time in a nice straight line"
Secondary schools will all recognise the term 'flight path' and be very familiar with the KS2-4 Transition Matrices in RAISEonline.
With accountability and performance measures focused on the progress students make, the 'flight path' has become an accepted essential in assessment and tracking systems in schools.
In old money, the government expected all students to make three levels of progress from KS2 to KS4; creating a flight path enables this progress to be tracked from year 7 to year 11.
Most schools would have an end of KS4 target and break this down to shorter term goals for the end of each year of secondary school, so that potential issues with the amount of progress individual students are making can be identified early.
The pros and cons of flight paths
There are undoubtedly issues with this. Firstly, criticisms are made about the relevance of KS2 test data from English and maths to setting targets in other subjects.
Although this KS2 data may be a good predictor of overall student performance, it is not necessarily so for individual subjects, with creative arts subjects being a particularly good example.
The second issue is that a flight path shows a linear rate of progress. Students will rarely, if ever, make progress over time in a nice straight line; there will be dips and peaks for a wide variety of reasons, some due to the subject and others due to personal factors. This has to be accepted in their use, by teachers, students and parents as well as leadership teams and governors.
Students who are not 'on track' at a particular point, should not automatically be assumed to need intervention. Rather, tracking against a flight path is an opportunity for teachers to actively consider the reasons students might be below 'the line' at any particular point, how far off track they are and what might need to be done about it.
However, as long as these concerns are acknowledged, the idea of a flight path approach can be useful to schools, teachers, students and parents.
It creates an end goal; a reference point. It can inform conversations within school and with parents to support each student on their individual journey to get there. And everyone knows and understands where those targets have come from and how the systems in schools work.
Prediction problems ahead
But things have changed. The (fairly) reliable flight path approach, developed over the years, which everyone understood, is undeniably challenged by the changes to both assessment and accountability at primary and secondary level.
Current year 7 students do not have KS2 levels. They have scaled scores; they followed a new National Curriculum and completed new tests. They will also be taking reformed GCSEs with a new grading system.
The existing transition matrices are redundant for them. It is not until 2021 that these students take their GCSEs, providing the first opportunity for KS2 scaled scores to be mapped onto the new GCSE.
There would then need to be further years of data collected before any reliable links between scaled scores and GCSE grades might be identified.
Students who are year 8 and above do have KS2 levels. But they will be taking reformed GCSEs with the new 9-1 grading. Arguably the existing transition matrices are redundant for them too.
There will be people and organisations who try to fill this gap, relating new scaled scores back to the old levels, relating previous transition matrices to new GCSE grades, mapping new GCSE grades onto old. But these attempts must be treated with caution as they will not be proved right or wrong until the end of a student's time in school; if they are wrong, this is too late to find out.
Add to this the new Progress 8 performance measure for schools and it becomes difficult to see how the old flight path methodology could be replicated, even if it should.
The intention of the Progress 8 policy is that all schools should support all of their students to achieve as much as they can. The Progress 8 score cannot be predicted as it is based on the performance of the actual cohort taking GCSEs that year, not comparing it to previous years.
So a flight path approach which a school relies on to predict their school performance measures, taking action accordingly if things are not looking good, is not appropriate for Progress 8, which cannot be predicted in this way. Perhaps this is a good thing?
More trust in teachers
As explained earlier, a flight path approach can be of real benefit – in that it involves creating an end goal for students, which can be effectively tracked and monitored. This can ensure intervention happens if it is needed, and can inform conversations with parents. It can enable the teacher and the school to demonstrate the progress students are making. The challenge now is how, exactly, to set that ambitious but achievable end goal.
Over the coming months and years, the knowledge of teachers and schools in tracking and monitoring the progress of their students will need to be trusted much more.
Understandably it is a time of uncertainty; some secondary schools will be feeling particularly vulnerable in this new landscape, but it is important to remember that all are in the same position, facing the same challenges.
What they must be confident of is that they, and their teachers, know their students best and are united in the aim that all of the young people in their care achieve their full potential.
Sarah Hannafin is a policy advisor at the National Association of Head Teachers (NAHT), leading the union's work on curriculum and assessment.