What can English schools learn from the Oxford International Curriculum?
The English National Curriculum has fans around the world, concedes Julia Knight – but it could be made even better by incorporating some proven techniques practised internationally…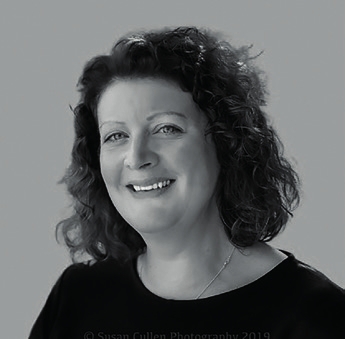 by Julia Knight
There's an ongoing conversation in education around models of learning and teaching, with buzzphrases abound, such as 'knowledge-rich', 'problem-based' and 'traditional versus progressive'. But what does any of that actually mean for those at the teaching chalkface?
Depending on where you are in the world, England's National Curriculum is highly regarded, often used a framework for teachers to follow, and inspiring standards for children to meet.
The curriculum itself is a spiral that allows for stretch and challenge, given the right classroom dynamics. Y1 touches upon both Reception and Y2 and so on, providing access for all abilities that are age- and stage-relevant.
That's the aim, at least – so why aren't we seeing outstanding outcomes for all students by the end of KS4/5?
Primary-secondary transition
In secondary schools, you'll usually find a knowledge-rich curriculum in full swing. Some schools may be struggling to fit in all the content required by exam boards, while at the same time being under pressure to avoid homogenised 'teaching to the test'.
I once asked a primary colleague to define KS2 for me. "The fun bit of school before secondary ruins it," was how she put it.
However, we may have found a way of preventing this that combines both traditional and progressive approaches. The Oxford International Curriculum (OIC) develops learning from Early Years and Foundation Stage, right the way through to KS5.
It encompasses the rigour that comes from following a national framework, and comprises six core subjects that include wellbeing and global skills.
At the centre of this approach is collaborative learning. The wellbeing classes teach children how to handle their emotions and promote a positive mindset, whilst the global skills classes require children to engage with planet-spanning problems such as climate change and food shortages.
The skills of collaboration and enquiry that learners will need to succeed later on are taught and embedded from EYFS onwards. Our pre-schoolers are fully emersed in the Reggio Emilio approach, while our teachers are well practised at creating hands-on learning experiences.
This continues into the primary phase, which utilises resources that are tailor-made to encourage mastery, all in keeping with our general learning ethos.
Crucially, our children are able to make mistakes. With guidance from their teachers, they can rectify them before putting pen to paper – a process of mastery that allows children with differing abilities to access the curriculum via differentiated resources.
Admittedly, those resources take time to create and set up, which is why each class teacher has a TA on hand to provide support both in and outside of lessons. Marking loads are reduced, since the children only add their 'mastered pieces' of work to their portfolios, giving each child a year-on-year collection of work they can feel proud of.
When our students 'graduate' Y9, they have a beautiful set of project books that track their successes and achievements from their very first day at school.
Predicting outcomes
There will always be those students determined to push boundaries, but every student is ultimately capable of success in their time at school. What we need to focus on is how that success is measured.
Assessment in the OIC uses statements until Y9 ('Secure', 'Developing' and 'Extended'), and with the right tracking and information systems, we can predict outcomes in KS4/5. The EYFS, primary and lower secondary curriculums all feed into the skills and knowledge students need to excel in external examinations, while also providing various '21st century skills' that can feel rather nebulous once students reach upper secondary.
'Knowledge-rich' is a fantastic concept, but it shouldn't form the sole basis of all learning and teaching.
For now, GCSEs and A-levels continue set the 'gold standard' for education, but as teachers, too often we're moribund. Instead, we must do more to value project- and problem-based learning, and view vocational learning and apprenticeships as viable and equally valuable pathways to success.
We may not all agree on the best approach to use, but most of us will probably concede that a shift in education is long overdue; that the wellbeing of our children is paramount, and just as important as the need to develop innovative, capable individuals who are well-placed to solve humanity's global problems.
There's no quick or easy fix to education – any change for the better will have to take effect from the very beginning of a child's learning journey.
---
Julia Knight has been an international teacher since 2012, and is currently principal at EtonHouse International School Bahrain; follow her at @KnightWilliams.