7 Things We Learned About This Year's A Level Results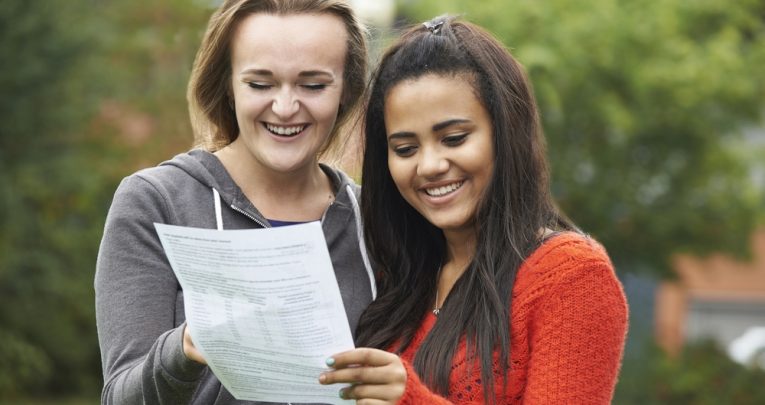 Some of the key points we've taken away from this year's results day, along with a selection of responses from the profession…

by Teachwire
Today's the day when sixth formers up and down the land open up the envelopes that will determine the course of the rest of their lives – or least where they'll be based and what they'll be doing for the next two to three years…
As expected, there's been a great deal of fevered chatter among students, educators, politicians, members of the media and industry spokespeople regarding this year's A level results – so what are the main takeaways…?
1. Top grades are down – but not by much
Across all subjects, the cumulative UK percentage of students earning A*s fractionally lower than last year – 8.1% versus 8.2% in 2015. It's a similar story for A grades, awarded to 25.8% this against 25.9% last year.
B grades are up, however at 52.9% against 52.8% last year, as are C grades, awarded to 77.6% compared with 2015's figure of 77.3%.
The overall pass mark – the percentage of candidates securing any grade higher than a U – remained static at 98.1%.
2. A record number of applicants have apparently secured a university place
According to the DfE, this year's seen more applicants secure a place at university than ever before. Schools Minister Nick Gibb remarked that, 'It is hugely encouraging that this year sees a record 424,000 applicants already securing a place at one of our world-class universities, with increasing numbers from disadvantaged backgrounds gaining a place as well.'
3. Male candidates do better at the top end; female candidates do better across the board
There was a noticeable difference in the percentage of male candidates earning A*s (8.5%) compared with female candidates (7.7%). Across the rest of the scale, however, female candidates come out ahead.
The proportion of female candidates securing grades A to C were 26%, 54.5% and 79.7% respectively. The same figures for male candidates were 25.7%, 50.9% and 75%.
4. The most popular subjects haven't changed
Those subjects that saw the highest number of entrants were mathematics (92,163), English (84,710), biology (62,650), psychology (59,469) and history (54,731) – a top 5 that remains the same as last year.
5. There were fewer entrants for arts subjects…
Compared with 2015, this year saw reductions in the number of entrants for A levels in performing and expressive arts (down by 15.3%), music (down 8.8%) and drama (down by 6.5%).
6. …And modern languages too.
Entry numbers were also down on 2015 in French (by 6.35%) and German (by 4.17%). The declines were less pronounced in Spanish (down 2.69%) and other modern languages (1.77%).
7. There's a north-south divide in terms of subject choices
Keen to study communications, the classics and politics? If the Joint Council of Qualifications' number crunching is anything to go by, chances are you live in the south of England. If you're from the midlands, your college's D&T department might have been larger than those elsewhere in the country. The north of England was meanwhile well-represented in law, ICT and PE.
A levels 2016 – the response
What representatives of the teaching profession and UK industry made of this year's results…
Malcolm Trobe – Interim general secretary, Association of School and College Leaders "We are concerned about the continuing decline in entries to A levels in modern foreign languages, and other 'minority' subjects such as music and design and technology. These statistics reflect the fact that sixth forms and colleges are finding it increasingly difficult to run courses where there are relatively small numbers of students because of severe funding pressures.
The level of post-16 funding is woeful and urgently needs to be addressed. We are in danger of becoming trapped in a vicious circle where entries to these very important subjects continues to decline and there are consequently fewer people to teach them in the future exacerbating an ongoing recruitment crisis. The government must invest more money in post-16 education as a matter of urgency."
Chris Keates – General secretary, NASUWT "Congratulations must go to young people and their teachers who have worked so hard to deliver yet another excellent set of results.It is clear that standards have been maintained across the board and credit for that must go to teachers who have, yet again, pulled out all the stops to ensure that young people are supported to achieve their best.
"This has been achieved despite upheaval to syllabuses and cuts to budgets in the post-16 sector, which have had a significant impact on the staffing levels and resources available in schools and colleges. It is disappointing to see that uptake in certain subjects has dropped, including Art & Design, Modern Languages and Sociology. The reasons for this decline must be examined carefully.
'The increase in A-level students securing places in higher education is positive, although it is concerning that Government policies will lead to significant amounts of debt for young people upon completing their courses.'
Pippa Morgan – Head of Education & Skills policy, Confederation of British Industry 'Computing skills are fundamental to a modern economy, and while a big rise in A-Level entries is promising, there is a stark gap between the numbers of male and female students studying. We must make sure that young people are not pigeon-holed into certain subjects and careers by challenging gender stereotypes, if we are to make the most of future UK talent.
"Language skills are often a valuable asset to businesses that export around the world and for those young people equipped with modern languages, it can open up real opportunities. We need to find ways to encourage more students to take-up modern languages by showing just how useful it can be to their careers."
Dr Mary Bousted – general secretary, Association of Teachers and Lecturers 'We congratulate students and teachers on their hard work this year and hope that those receiving their results today get what they are hoping for. It is good to hear that so many students will have the chance to go to university or onto an apprenticeship, if this is what they want to do.
'We're pleased that the new revised marking system for modern foreign languages has led to more students getting A* grades for French, German and Spanish at A-level. However, it is disappointing that entries for these subjects continues to decline and we fear this will continue to be the case because fewer language teachers are being recruited.'
Russell Hobby – general secretary, NAHT 'We congratulate all of those students receiving their AS and A level results today. We also commend teachers and school leaders for their tireless efforts throughout the year in preparing young people for these crucial exams.
"Creative subjects are among those which have suffered the biggest decreases in entry. We've seen 8.8% fewer students taking music A-Level, and a staggering 33% drop in entries to art and design subjects at AS-Level. This is something we need to watch carefully in future years as a continuing decline may be partly due to the impact of the EBacc at GCSE, where little room for additional subject choices means students can be limited in their choices at this higher level.
"It is good to see an increase in the top grades awarded in modern foreign languages. But yet again we see a decrease in the number of students taking these subjects. A 6.4% decrease in the number of entries to French A-Level is concerning. We need to ensure that there are enough trained teachers to offer a breath of languages, and for schools to be supported to ensure primary pupils are also exposed to the challenges of learning a language. A national strategy is needed to address this continual decline."
Fiona Jackson – Head of strategic resourcing, EDF Energy "Despite a concerted effort across STEM industries to encourage students, and particularly girls, to study these subjects at school, this year's results show that the gap between the number of girls and boys studying STEM subjects is showing no signs of closing here in the UK. Unless we encourage girls into STEM subjects, UK industry will face serious talent shortages in the future.
"We all have a part to play in keeping girls engaged in STEM subjects, showing them the benefits of studying these subjects at school and beyond whilst demonstrating the exciting and rewarding careers they can ultimately pursue."