11 Plus – Why the grammar school entry test has to go
The 11 Plus may be a memory for most, but it's a concern for some – and now a new campaign group wants to end the practice for good…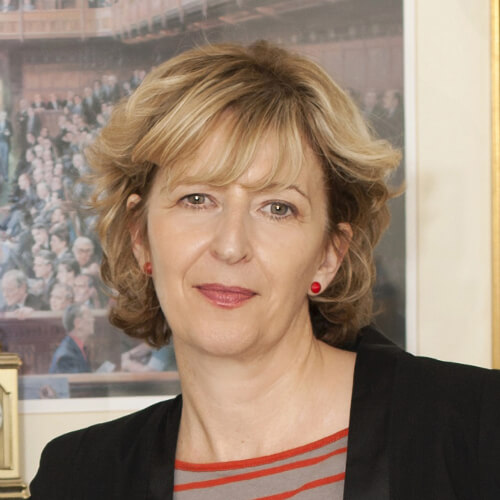 by Melissa Benn
How many Teach Secondary readers are familiar with the 11 Plus?
For the majority of you, it may evoke memories of a bygone age – the post-WWII period that saw a newly invigorated state education system built upon the grammar/secondary modern divide.
Children as young as 10 were assigned secondary school places according to the results of a test eventually found to be both scientifically flawed and socially divisive, before the ushering in of a comprehensive system of schooling.
Singled out
As a result, most of today's children don't take exams as part of their transfer to 'big' school. They can therefore begin their first terms full of hope and optimism, rather than feeling themselves cast out as failures – a common feeling among children who fail the 11 Plus – or singled out for academic success, which brings its own pressures.
However, these emotions will still be familiar to TS readers living in those counties, principally Kent, Buckinghamshire and parts of Lincolnshire, where the 11 Plus continues to hold sway. For these teachers, parents and pupils alike, the 11 Plus remains an ever present threat or opportunity; one that depends to a great extent on family background and wealth.
It's now well-established how some children entered for the test benefit hugely from intensive and expensive tuition. Some private preparatory schools coach their pupils in how to pass the test, thus ensuring that successful entrants effectively receive a selective secondary education for free. Only a tiny proportion of children on Free School Meals make it through the 11 Plus successfully.
Fierce opposition
Leaving aside for now the feelings of dejection that many young people can internalise and carry with them for a long time, sometimes even for life, those who don't pass the test are often assigned to schools that struggle to recruit and retain high quality teachers. Many such schools – which are no longer called 'secondary moderns', but are more or less functionally the same – do a fantastic job, despite their perceived 'second rate' status.
Yet the perpetuation of the grammar/secondary modern divide, and the test that underpins it, surely prompts us to ask, why does it still exist? Occasionally, political figures will sing the praises of the old grammar school system and seek to expand it in the name of 'aspiration'. Indeed, grammar school places have actually grown incrementally in recent decades, under both Labour and Conservative governments.
But as Theresa May discovered during her time as Prime Minister, education policy advocating a deliberate and extensive expansion of the grammar system can now expect to be met with fierce opposition from across the profession, and even from within the Conservative Party.
Antithetical to wellbeing
The bald truth is that no mainstream party now believes the division of children before puberty to be a good idea. Instead, such systems are widely acknowledged to be antithetical to wellbeing and opportunity. Even so, neither of the two main parties will publicly commit to phasing out the 11 Plus where it still exists, and complete a task of reform commenced nearly five decades ago.
Yet while politicians may not feel able to make that pledge, a new group launched late last year is calling for just that. Time's Up for the Test is a coalition based around a single, simple idea – the phasing out of the 11 Plus. TUFTT doesn't want to close good schools; it wants to open them up to all local children.
The Coalition has already assembled an impressive array of established educational groups and individual supporters, ranging from Greater Manchester Mayor Andy Burnham to former HMCI Sir Michael Wilshaw, as well as professors Danny Dorling and Peter Mandler.
Also on board is the former BBC Director General Greg Dyke and the Booker Prize winning writer, Bernardine Evaristo. In the coming year, TUFTT will be campaigning for an end to the 11 Plus via a series of talks and events.
With luck, it will change the political weather just as the next General Election looms into view, and encourage our political class to finally to bring all parts of England's school system into the 21st century.
For more information about TUFFTT, visit timesupforthetest.org; a series of personal stories relating to the 11+ can be found at 11plusanonymous.org. Melissa Benn (@Melissa_Benn) is a writer and campaigner, and visiting professor of education at York St John University