10 LGBTQ+ books to inspire secondary pupils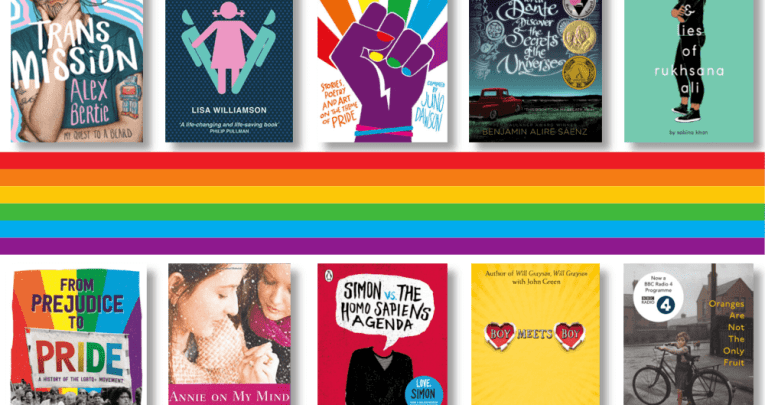 Make sure your library shelves are as inclusive as you'd like your school to be, with these empowering and empathetic reads, says Barbara Band…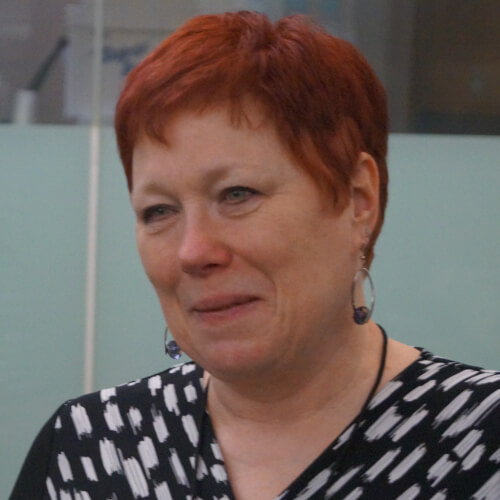 by Barbara Band
Literature has a unique power to forge resilience and send a message that 'you are not alone'.
This is particularly true for young people who may be struggling with their sexuality or gender identity, so providing literature on LGBT+ themes in your school library can be a great way to supplement your school's ongoing work to promote diversity and inclusion.
However, the reality is that some secondary school libraries lack the availability of LGBT+ literature.
Schools may struggle to identify relevant texts that are engaging for young readers while also being age-appropriate and providing real educational value.
That's why I was delighted to work with Amazon to curate a list of LGBT+ books for the company's LGBT+ Reading Roadshow, a programme that provides free books and diversity workshops in secondary schools around the country.
These books can educate and inspire your students while also helping to build a more diverse and inclusive school community – one that is respectful and understanding of both their peers and the world they live in.
1 | Boy Meets Boy
David Levithan, HarperCollins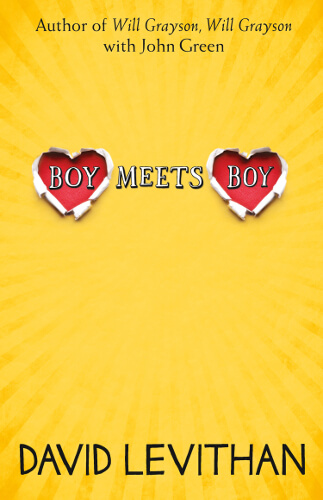 Summary
David Levithan's debut novel is set in a Utopian town where everybody gets on and sexual preferences aren't an issue. But when Paul meets Noah and falls in love, things get complicated.
Teacher notes
This is a light-hearted, upbeat and quirky story, set in a hopeful world that is centred on the issues of friendship, love, trust and relationships. It deals with familiar teen issues and, as a short read, it's a great choice for reluctant readers.
2 | Annie on my Mind
Nancy Garden, Farrar, Straus and Giroux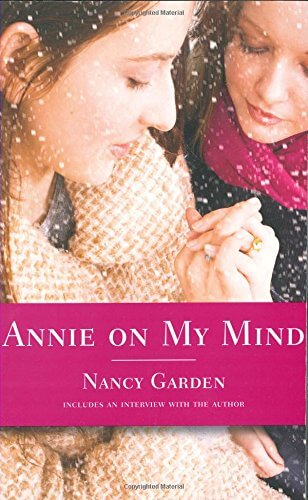 Summary
Liza Winthrop attends private school, wants to be an architect and lives in an upscale neighbourhood. Annie Kenyon attends state school, wants to be a singer and lives with her Italian immigrant parents in a run-down area of New York. When they meet at an art gallery, they instantly become friends and fall in love over time. But can their love survive?
Teacher notes
A ground-breaking book, considered to be the first lesbian coming-of-age story, this is an emotional read. Although the protagonists' attitudes may feel old fashioned for young readers, their struggle is relatable.
3 | The Art of Being Normal
Lisa Williamson, David Fickling Books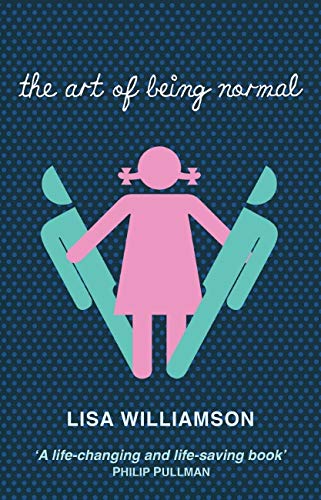 Summary
David was born male but in his head he is a female and wants to transition. His parents think he's gay and only his best friends know his secret. When Leo, born a girl, starts at David's school, an intriguing friendship develops between them.
Teacher notes
This well-researched, emotional and heartfelt book is less about the journey of transitioning and more about friendship and family. Ideal for students aged 12+, although it does contain some bullying and name-calling.
4 | Aristotle and Dante Discover the Secrets of the Universe
Benjamin Alire Saenz, Atria Books
Summary
Aristotle and Dante are Mexican-Americans. Ari is full of self-doubt and doesn't like himself very much; Dante is a know-it-all who has relationships with girls but admits that he'd rather be kissing boys. When their friendship develops, it becomes a bond that will change both their lives.
Teacher notes
The story is about a boy who wants to accept himself and learn to love others. Although it deals with lots of issues including gay relationships, loss, mental health and racism, the main focus is on friendship and how the support of others can motivate you to change yourself.
5 | Oranges are Not the Only Fruit
Jeanette Winterson, Penguin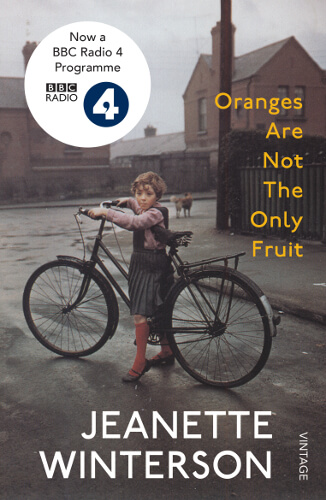 Summary
The semi-autobiographical protagonist Jeanette has been adopted by a religious mother and submissive father, where she is being raised to be a missionary. Aged 16, she falls in love with a girl which leads to an exorcism by the church and ostracization from her local community.
Teacher notes
This is a short, quirky story about love, religion and oppression. It deals with individuality and new beginnings. The sex in this book is insinuated rather than explicit. An appropriate text for more confident readers.
6 | Simon vs The Homo Sapiens Agenda
Becky Albertalli, Penguin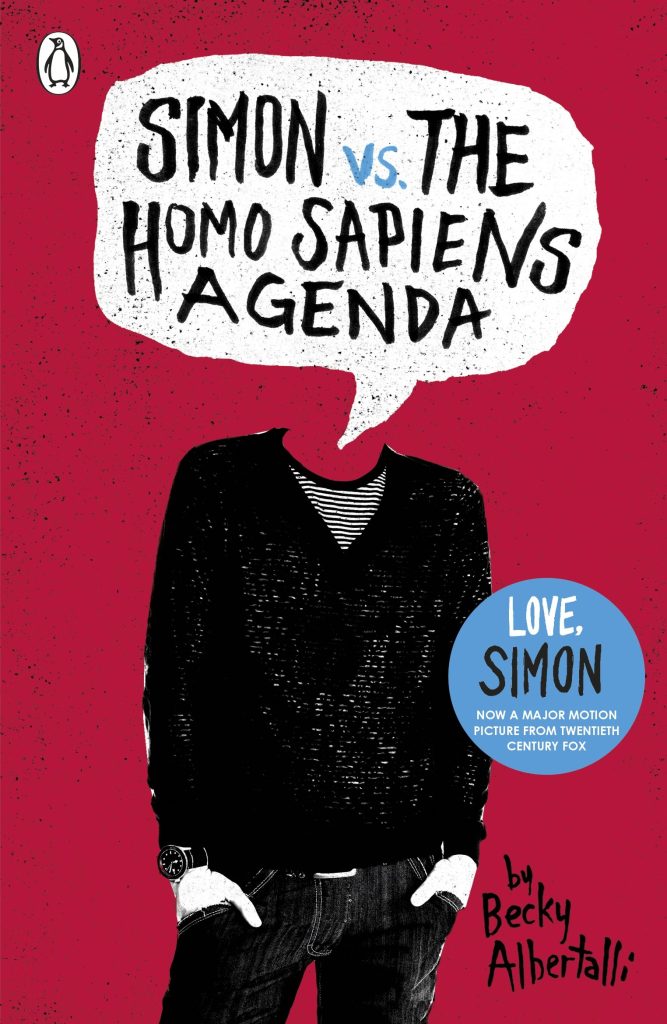 Summary
Simon Spier is 16, not-so-openly gay and still working out who he really is. He has also developed a huge crush on his internet pen-pal, Blue, and has no idea of Blue's identity. When one of Simon's emails to Blue falls into the wrong hands, things get messy.
Teacher notes
A feel-good read about coming-out, relationships, empathy and self-acceptance, it has a range of diverse characters and deals with several important issues. The book contains swearing, homophobic bullying and underage drinking.
7 | Trans Mission: My Quest to a Beard
Alex Bertie, Hachette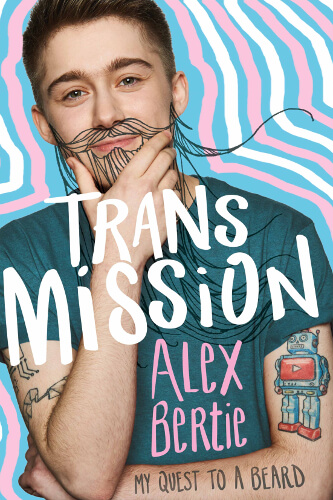 Summary
Alex Bertie was born female, but realised he was a transgender man at age 15. This book details his journey living as a male and the start of his physical transitioning. As a first-hand account in an authentic and easy-to-read voice, this memoir gives practical and down-to-earth advice.
Teacher notes
This book does not presume any prior knowledge about transitioning and gives clear, simple explanations and sensible advice. Alex is also a popular YouTuber, so students may already have heard of him.
8 | From Prejudice to Pride: A History of LGBTQ+ Movement
Amy Lame, Wayland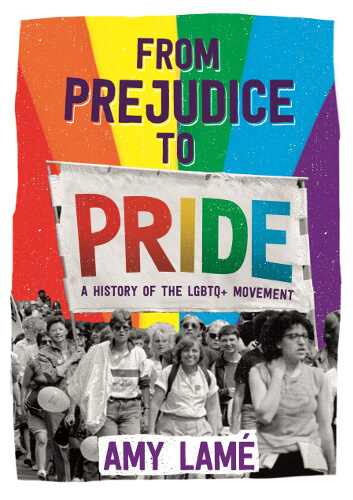 Summary
Amy Lame, a well-known TV personality and LGBT+ activist, has written a comprehensive and accessible historical overview of the LGBT+ movement and people. The book is well-laid out with clear and accessible text broken up by photos, illustrations and sub-headings.
Teacher notes
An excellent book that gives good coverage of the history of the LGBTQ+ movement. Particularly suitable as an introduction for younger audiences.
9 | Proud
ed Juno Dawson, Stripes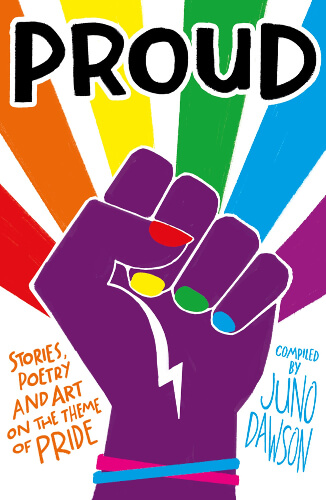 Summary
Twelve short stories and poems cover a multitude of themes and emotions, including a wide range of LGBT+ characters. They have all been written by LGBT+ authors and each story or poem has been illustrated by an LGBT+ artist.
Teacher notes
These upbeat stories with happy endings and beautiful illustrations will appeal to reluctant readers. The stories feature contemporary fiction with a touch of fantasy.
10 | The Love and Lives of Rukhsana Ali
Sabina Khan, Scholastic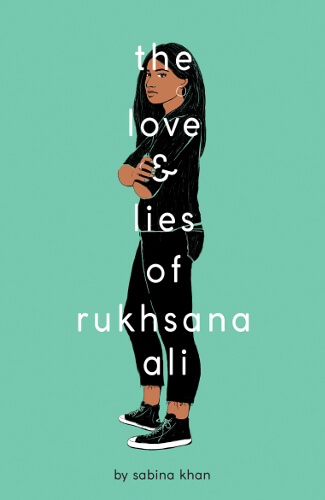 Summary
Rukhsana lives with her conservative Muslim parents who favour her brother. She tries to stick to their rules, being an obedient daughter at home but at school she is able to be herself. When she is caught kissing her girlfriend, she is sent to Bangladesh where she is thrown into a terrifying world.
Teacher notes
With themes of lesbianism, coming out and being true to yourself, this book is emotional and evocative. The book contains mature content and language more suitable for older readers.
---
Find out more
For further guidance and support when teaching on LGBT+ relationships, check out Just Like Us, a national LGBT+ education charity that helps schools to create inclusive environments through workshops, training and students.
LGBT+ ambassadors are used to send a powerful, positive message about LGBT+ inclusion.
---
Barbara Band is a leading school library, reading and literacy consultant. She is Features Editor for The School Librarian Journal, Chair of the School Library Data Group and Past President of CILIP. Follow her on Twitter at @bcb567.
Discover resources for LGBT History Month.