ICT education and employment – Let's close the data skills gap
As data analysis become an ever-more important employment skill, we must ensure that today's students can meet the challenges they'll encounter in tomorrow's workplaces, says Dan Pell…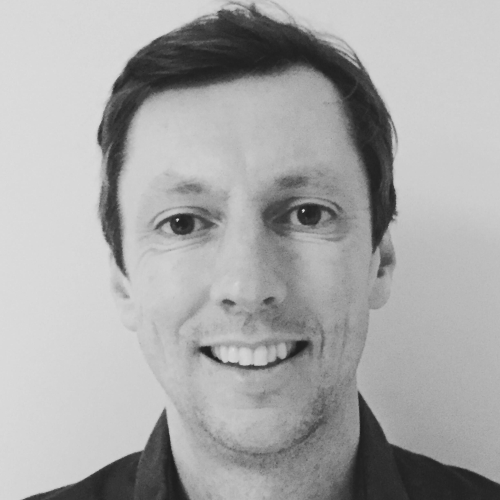 by Dan Pell
It's no secret that the pandemic and school rules regarding isolation have severely impacted the education of many students in the UK.
The long-term effects of this are hard to predict, though one Royal Society report released during the first lockdown suggested that the school time lost could harm the UK economy for the next 65 years, due to the negative impact on the future skills of the workforce.
Keen to understand how these missed learning opportunities will disrupt employability into the future, we at Tableau embarked on some independent nationwide research of our own. We looked at how digital skills now considered critical for many roles – such as data analysis and computer science – have been affected by remote learning and lockdowns.
This is important to understand, since demand for digital skills has spread far beyond traditional IT roles, to the extent that they're now seen as an essential requirement for 68% of occupations.
Our research found that school leavers feel less prepared for the job market than they did pre pandemic, with more than half (54%) of UK pupils aged 16-18 believing that the pandemic has caused greater disruption to their skills- based learning – essential for work – than to their academic learning. Fewer than half of pupils (47%) agreed that their school education had prepared them for the world of work.
We found that pupils also feel far more confident in their communication (73%) and teamwork (78%) skills, than they do with digital skills such as data analysis (49%) and computer programming (47%). A further 47% of pupils went on to admit that they found the concept of data analysis itself a bit scary – which is unsurprising, given that 46% hadn't spent time developing such skills at school.
Employability concerns
Our research additionally revealed a worrying gender gap in pupils' digital skills confidence. Just 36% of female pupils saw themselves as feeling confident in their programming skills, 44% in their data analysis skills and 66% in foundational digital skills (such as use of PowerPoint, Word, email clients, etc.).
By comparison, 58% of male pupils felt confident in their programming skills, 55% in data analysis and 75% in foundational skills. It became clear to us just how concerned students currently are about their employability. 44% of those students we heard from were planning to pursue apprenticeships or employment after school, feeling that they lacked sufficient skills to help them stand out. Fewer than half (46%) knew how to obtain such skills, and a further 46% claimed to be unaware of how important digital skills are.
Of course, the pandemic has clearly also impacted other important learning opportunities that can help boost employability, with only 51% of those pupils surveyed stating that they had completed some form of work experience.
A long-term problem
That said, the relative lack of data skills among school leavers is an issue that predates the pandemic. Lockdown may have seriously disrupted what skills learning was available, but the general lack of data analysis education has long been a problem.
According to the Department for Digital, Culture, Media and Sport, 46% of UK businesses have struggled over the past two years to recruit for roles requiring data skills. This could have potentially severe consequences for the UK economy that could cost as much as £2 billion annually and have a serious impact on career opportunities for young people across the UK.
Clearly, much more needs to be done to equip pupils with the digital skills they need in the workplace if the UK is to avoid a huge data skills gap. From an early age, pupils should be introduced to the basic concepts of data analysis and computer science, so as to ensure these aren't considered 'intimidating' or 'scary' subjects when encountered later on in education or in the workplace.
These skills aren't just important for roles within the tech industry, but increasingly for the daily tasks encountered in jobs of all kinds. Giving pupils the confidence and tools to take data sets and analyse them to find answers should therefore be a priority for schools and regulators when considering how we can empower the future workforce to build back better.
The responsibility for that doesn't just lie with them, however. All businesses should be looking at how they can work closely with schools to build appropriate curriculums and offer work experience and activity days that drive pupils' engagement with how data analysis skills are used across different industries.
Indeed, pupils are calling for this themselves – our study found that 80% of pupils would like schools to work more closely with businesses, in making their education more relevant to employers.
Digital skills champions
Curriculum reform remains one of the ultimate ways of ensuring that frameworks for learning data skills can be embedded at each Key Stage, with age-dependent expectations. However, there are also some other steps that can be taken more quickly.
First, schools can appoint a digital skills champion, or champions, whose role will be to support other teachers by pooling resources and helping devise real-world examples for lesson content. Reducing the stigma and fear that can exist around data analysis is the first hurdle in encouraging both teaching and learning.
Introducing extra activities and informal learning opportunities outside of usual classes, providing careers guidance for pupils and connecting with external organisations are all ways in which digital skills champions can address skills gaps in their learning communities and build confidence.
Next, we should acknowledge that computer science isn't just about coding. We can do more to show the links between data, AI and machine learning, and how students will encounter these daily (e.g. though social media algorithms).
Lessons could include building understanding of key definitions, introducing statistical interpretation across all subjects, and identifying how biased data sets can skew results to improve understanding of the ethical element. Showing the myriad ways in which data sets can be visualised through images and videos could lend a uniquely interactive and visual dimension to teaching around data science.
There's also the need for better guidance aimed at schools and teachers on what free and paid online resources are already available, thus ensuring that school budgets aren't wasted, and that students can be more easily signposted to appropriate extracurricular learning opportunities. Glossaries of terms and banks of accessible resources could be created by individual schools, ITT providers, businesses and regulators.
Cross-curriculum working groups could be formed to ensure consistency. Finally, many businesses, including ours, already volunteer with schools. We can introduce students to the concept of data analysis skills with datasets that are already familiar and fun to them. For example, we recently used the IMDb's online database of film and TV information, and the insights the pupils found were brilliant – including the fact that longer films have poorer viewer ratings.
Introducing data skills by stealth in this way can tackle fears pupils might have around numbers and statistics. The data skills gap may have widened over the past year, but as schools return to normal, they're in a unique position to implement positive, long- term change. It's critical that they be properly supported in these efforts by businesses, government and other organisations, so that they can ensure pupils are suitably equipped to hit the ground running when embarking on their future careers.
Data literacy for all
Tableau has launched a free e-learning course called 'Data Literacy for All', aimed at helping pupils and teachers alike learn the foundational data skills they need to prepare for the world of work.
The course provides an introduction to the basics of developing, analysing, and making decisions with data and goes on to cover a number of key topics, including understanding data types, basic statistics concepts, and interpreting visualisations.
The course can be taken at your own pace, is accessible from any device with an internet connection and can be added to college, university, and job applications. To find out more, visit elearningsamples.tableau.com/page/data-literacy.
---
Dan Pell is the senior VP of the data analysis specialist Tableau EMEA; for more details, visit tableau.com.