Distance learning – 6 things remote teaching taught us
When the pandemic first hit, Greenwood Academies Trust was already ahead of the digital education game – but there were still important lessons to be learnt, as Tom Campbell explains…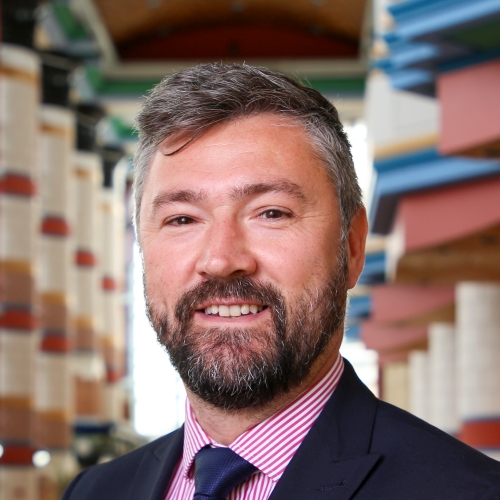 by Tom Campbell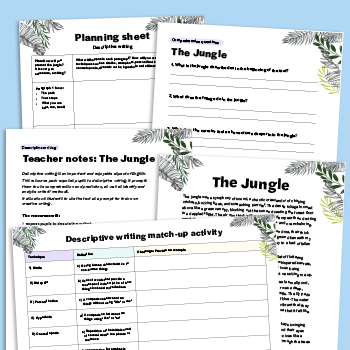 Back in the summer of 2019, Greenwood Academies Trust completed the 12-month rollout of what had been a five-year digital transformation strategy across our 37 academies, all in areas of high deprivation across the Midlands and East of England.
The timing was fortuitous – we certainly never imagined that we were preparing to deliver education during a pandemic. However, that, of course, was exactly what we ended up doing, and through continuous analysis of our remote learning provision across a range of contexts, we have learnt a lot about this new frontier in teaching.
We've had successes, and with the benefit of hindsight, have also been able to think about things we might have done differently. Ultimately, this has enabled us to make decisions about what we want to retain from delivering education remotely, in order to continue to improve our teaching and learning back in the live classroom.
At the time of writing, as we approach an uncertain winter with a quarter of schools already surpassing the DfE's thresholds for stricter contingency measures, many are thinking about how they can continue to best adapt remote and hybrid learning for any further challenges ahead. Here, then, are six key lessons we have learnt from our experiences that might be helpful for others to consider.
1. Live lessons aren't the gold standard
In lockdown one, there was a clamour for live lessons. We could deliver these from the outset, because our digital strategy was in place. For many schools, this wasn't the case, and neither did all pupils have the digital access needed to make it work.
Looking back, this rush to offer live lessons so early on wasn't necessarily the best approach. The thinking was that they would simply replace in-school lessons, without giving consideration to the change in circumstance involved.
It was almost a 'keep calm and carry on' approach to teaching, without realising that in fact, everything had changed for learning.
This exacerbated challenges for children sharing devices with siblings or parents (particularly parents working from home), or who could not access it at all, due to internet connectivity limitations.
For us, a more impactful approach proved to be a combination of technology for live welfare check-ins, and recorded teaching activity which could be accessed on demand around any limitations regarding device-sharing.
This meant parking the original timetable in place of something more appropriate in response to context. Since the summer term, to prepare for any future closures, we have been prioritising review and self-review, reflection, evaluation and diagnostic assessment, so we can set work which is then targeted at learning gaps.
2. There's a digital divide for teachers, too
The focus on addressing the digital divide for pupils in the last year and a half was important. In GAT, we sourced more than 8,000 laptops for our pupils, thanks to the DfE scheme, as well as corporate partnerships with organisations such as Deloitte, Capital One and Experian.
Logistically, many teachers were home-schooling their own children, had no home office and were teaching classes of 30 pupils from a 14-inch laptop screen. Admittedly, we were late thinking about teachers' digital setup and helping them get second screens, headsets and visualisers.
Before that, our staff were sometimes frustrated with insufficient kit. Many of them would also have welcomed the opportunity to teach from an empty classroom if available, rather than their limited space at home, which is something we will keep in mind for any future closures.
3. Find what really works – and keep it
Think about how tools which have proved useful during periods of necessity can be utilised to great effect during periods of normalcy. Teachers have been on a fast track when it comes to digitising their curriculum and developing the IT skills required to teach both in the classroom and remotely. Many are now reaping the rewards; seeing savings on workload, and using tech to capture learning and progress.
Tools such as One Note are now well established in our classrooms to capture learning and revision notes, whilst Flipgrid and Forms have transformed how we communicate with parents. We are continuing to look at our blended approach for the future – retaining elements of teaching and learning that worked well remotely (for homework, for example), and keeping face-to-face everything that doesn't translate so effectively.
Content and knowledge acquisition work well digitally; feedback and evaluation really require direct human interaction.
4. Remote inclusion matters
Virtual education has huge, long-term potential, for reasons that go well beyond COVID-19. Our full remote learning structure will remain live. This means that pupils who are absent for any reason, if well enough, will be able to continue their learning without the disruption that used to occur. Students can remain included in the life of the classroom, even at home or in hospital.
5. Use tech for collaboration
We are a large Trust and previously, geography could sometimes be a barrier to collaboration, limiting opportunities for working with colleagues in different academies across the country. The Teams platform has transformed this, bringing the Trust village truly together as the GAT family.
Teachers are connected into subject communities, we have online training and webinars, and staff can access a whole range of collaborative opportunities 24/7. Keep leveraging tech for learning, development, networking and collaboration.
6. Virtual SEND provision is a tough ask
The hardest provision to deliver remotely was for SEND pupils, particularly those with EHCPs. Many were able to continue accessing provision within their academy, but for those who could not, it was challenging to work with parents to deliver the curriculum, particularly when speech and language therapy (SALT) and other external therapies were not available.
Without that full toolbox, children were finding it hard to access learning, and parents and carers found it difficult to sustain home-schooling. Addressing the social, emotional, physical and mental health needs of these pupils continues to be a priority. As soon as it was feasible again, we prioritised Team Around the Child (TAC) meetings with all relevant health professionals and therapists, who had not necessarily been able to be involved in these remotely. We are also sourcing additional funding to direct towards occupational therapy and speech and language therapy.
In all of this, we continue to focus on reconnection for our pupils, re-socialising them into a busy school environment and reconnecting them with each other, the adults in their academy, their communities and their learning. Indeed, the single greatest lesson to be learnt from teaching remotely may be just that: the importance of connection.
Tom Campbell is chief education officer at Greenwood Academies Trust